Entertainment
Frank Dillane Was Recently Arrested But Still Seems To Be Fairly Preoccupied To Be Dating With A Booming Career
Frank Dillane Was Recently Arrested But Still Seems To Be Fairly Preoccupied To Be Dating With A Booming Career. If you have been a crazy fan of Harry Potter movie and familiar with the characters of the series as the name of your cousins then you are aware of the role of Tom Riddle portrayed by actor Frank Dillane.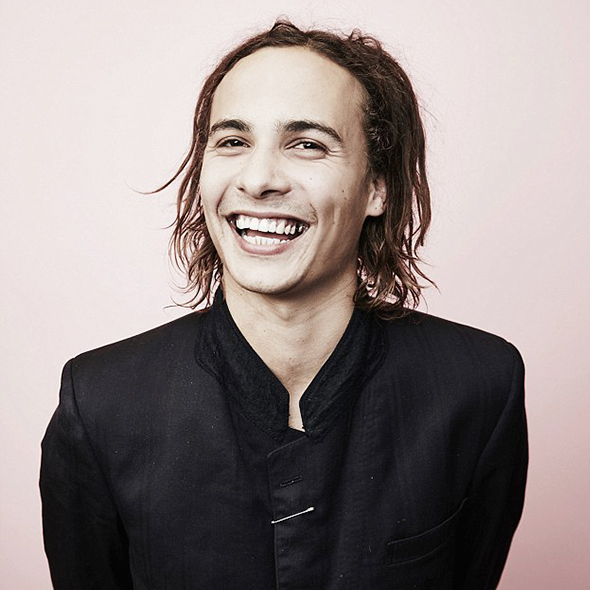 If you have been a crazy fan of Harry Potter movie and familiar with the characters of the series as the name of your cousins, then you are aware of the role of Tom Riddle portrayed by actor Frank Dillane.
Recently surfaced in the news for getting arrested, actor Dillane seems to be a bit baffled, but the question is, has he allowed the speculation affect his dating and professional career? Let us know about Frank Dillane arresting scenario and dating scene along with a booming career.
Arrested: What Led FrankTowards Trouble?
The " Prince of Blood" actor got straightly arrested after he was caught bragging the security point of CBS  ground without showing the credentials and further got into trouble after a fight with the security guard of CBS in Los Angeles. Frank is said to have struck the guard on duty while he was trying to access the ground of the CBS studio.
The source, ET online on May 25,  2016, reported Frank's arrest around 8:40 p.m by a private person while the actor got detained only after 12.15 am, i.e.,  after he got booked for the battery charge, for a citizen arrest. The news swarmed in the social sites and national television indicating a black mark in the career of the actor.
While the LPDA Spokesperson of Los Angeles explained the entire procedure of keeping Frank in prison and how he got arrested. He said,
"This means when there is a misdemeanor committed not in law enforcement presence, after police arrive to investigate, a private person can say they want another individual arrested.Police then take that individual into custody and books them for the crime that was committed not in police presence," we're told. "On the flip side, when it's a felony crime, police are able to place someone under an arrest only with information as to what the incident was, they don't have to physically see it." 
No information got disclosed by any of his representatives regarding the detention period of Frank, but he got bailed from the prison after paying a grand of $20000. Well, the arrest scandal might have declined the public image of the actor, but his fan followers may escalate the scandal and love him for his acting rather than judging him for the personal stuff. 
After Imprisonment, In Dating Game or Brushing His Career?
In the daily soap of " Fear the Walking Dead," actor Frank has portrayed the character of Nick, who is a drug addict. While getting enrolled in the rehab center, Nick meets Gloria (Lexi Johnson), another drug addict with whom his affair starts to bloom. As both the characters are a heavy drug addict the chemistry between the characters has been well played, but Frank seems to have no intention of dating his on-screen love off the screen.
Caption: Nick Clark and Gloria as a couple in the "Fear the Walking Dead" (2016). 
Although the on-screen couple got spotted in numerous events, there isn't a slight hint of them dating each other, and while rummaging his dating history, he is reported to be possibly single.
Frank has always presented himself as a single man in the media even in his interview he has only spoken about his character and his experience while making the series of "Fear the Walking Dead: Spine." In an interview taken by ET online in the previous year, Frank only spoke about his character in the sequel of " Fear the Walking Date: Spine" where he faintly talked about his character and nervousness while working in it. He said,
"I don't think it was fun at all, I think it was daunting because I had to sort of have like, the stakes were very high for me from the very beginning and that was like first episode, I was doing all kinds of weird s**t. So, it was daunting having to see the first zombie. It was like scary, cause, yeah." 
Did He Come Out As Being A Gay?
There are no rumors of him being gay. But one of his fan in Instagram has posted the picture of him on September 2, 2016, with a man named Albanian Montana where the star has given a quick shot. There is a possibility of the man being his boyfriend therefore to avoid a new scandal; Frank does not want to reveal any details about his sexual orientation.
We cannot directly pinpoint Frank as gay as no further picture with the man has been spotted. While there is a high chance for Frank secretly dating a woman, as at the age of 25 years, having handsome features and staying single is not somewhat not digestible for all his fan followers and well-wishers. 
What Does Frank's Arrest Mean For His Career?
While going through his career graph after his arrest, Frank had been busy with the sequel of the "Fear the Walking Dead:462"(2016). After the scene, he had undertaken movie projects like Arstal(2016) and Viena and the Fantomes(2017). Well, if the arrest had harmed his career than he would not be a cast in any of the movie projects nor the series.
Thus, the arrest of the movie star has not harmed his career nor has it created a black mark in the perception of his fan followers. When talking about the effect on his dating life, Frank has not revealed an ounce on it. There is a possibility for the actor to be secretly dating any woman on or off the entertainment industry but may be due to constant buzz feed, Frank has not bothered to disclose it. Frank, we are waiting for the true confession from your side and eagerly waiting for you to reveal your lady luck's name!