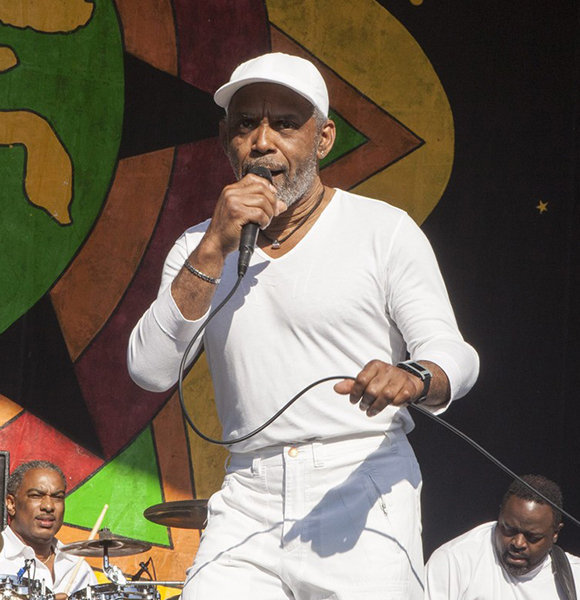 Lead singer and frontrunner for the R&B band Maze, Frankie Beverly established himself as a musical legend between the late 1970s and early 1990s, which can also be considered as the most successful years of his career.
While Frankie's musical influence is somewhat overshadowed in recent times by modern songs, his fan base is still active. Frankie often tours around the world with his band performing his music.
Apart from his stature as a celebrated artist, Frankie is also a family man with a loving girlfriend and a son, who has followed his father's footsteps.
Family: Married Long-time Girlfriend?
Frankie has maintained a relationship with his girlfriend, which has lasted longer than some of the others' marriage. 
Long-lived Relationship:- Sosie Bacon In Longterm Dating Affair With Boyfriend, Soon-To-Be Family?
The rockstar has been dating Channel 4 News anchor, Pam Moore, since 1986. The romance between the couple has lasted for more than 30 years now, and the bond between the two is still going on strong.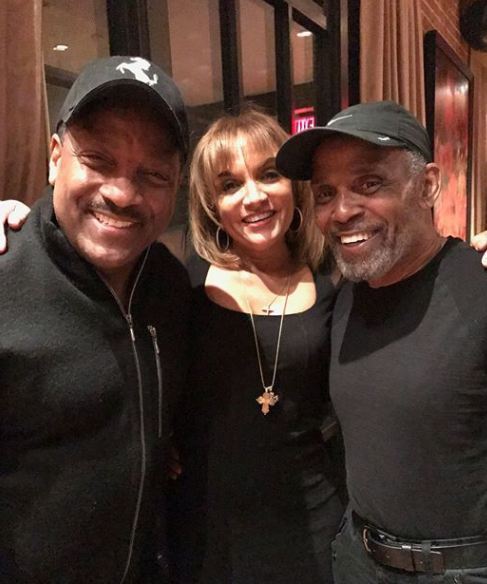 Frankie Beverly (left) with girlfriend Pam Moore and Donnie Simpson at a Maze concert in 2017 (Photo: Donnie Simpson's Facebook)
The duo has not married despite their longtime affair, and the pair does not share a child; however, Frankie has a kid from one of his past relationships.
Frankie - who previously dated the likes of Anita Baker, Toni Braxton, and even had an illicit affair with singer Marvin Gaye's wife Janis Gaye - is a loving father to his son Anthony Beverly, who was born from one of the lesser known girlfriends of Frankie.
Anthony followed his father's footsteps and became a drummer often touring around with his dad's band. Frankie's son has also made his father proud by having a loving family and not walking the path of a typical rockstar, who usually remain unmarried.
Anthony is married to his wife, Heather. He has three children from the marriage. Well, maybe Frankie should look at the prosperous married life of his son and get married himself before it's too late.
Frankie Beverly's Age, Height & Net Worth
Frankie, who started his musical career as a teenager playing for the band "The Blenders," later formed "The Butlers" where he served for eight years. 
He later disbanded the band and joined Maze where he is still an active member. Frankie, who ages 72 as of January 2019, has not given up music despite his old age. Acclaimed all over the world for his talents, Frankie is considered as one of the founders of R&B genre. 
Read Also:- CBS Meg Oliver Bio: Husband, Height, Salary, Family
Standing at the height of well over five feet five inches, Frankie has not only made a fan base but has also been rewarded with a significant amount of money for his contributions. As of 2019, he proclaims a net worth of $4 million.