Grey Damon Walked In 2018 With Girlfriend! Way They Are Dating - Is Bliss. 2018 as well proved out to be a lucky year for the American actor, Grey Damon, as he is still with the love of his life, having a blissful relationship so far. Not just that, the way they are dating is just beautiful.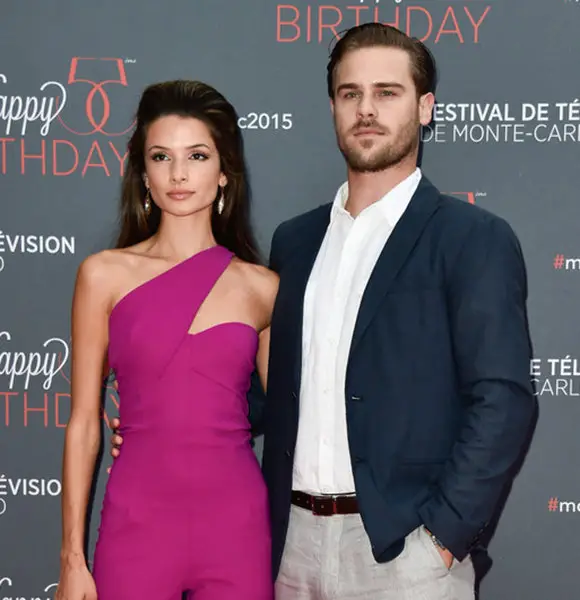 The early stage of 2019 hinted to be a lucky year for American actor Grey Damon as he is still with the love of his life, having a blissful relationship so far. Not just that, the way they are dating is just beautiful.
So, aren't you curious to know further about Grey's happy dating life? Well, without wasting much time let us cut to the chase.
Grey Damon Delighted With Girlfriend
Greg is happy and gay with his current love life, as he is in an ecstatic relationship with American actress Alice Greczyn for years. Moreover, the love between them is seemingly as fresh as it was at the time of their relationship's initiation. 
Budding Romance:- Shantel Jackson & Rapper Nelly Relationship | Married & Net Worth Talks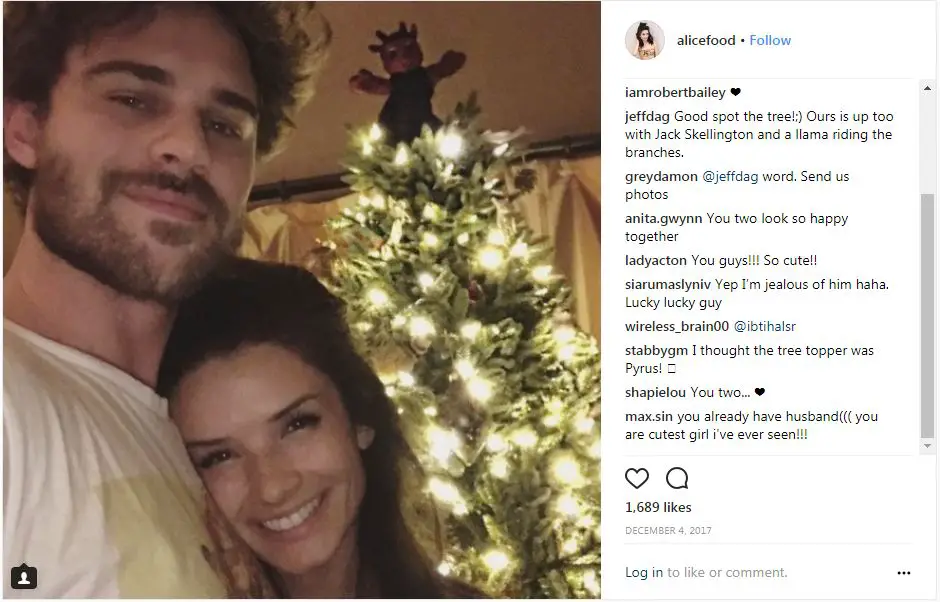 Grey Damon's girlfriend Alice Greczyn shares a glimpse of her lovelife in December 2017 (Photo: Alice Greczyn 's Instagram)
Not just Alice, even Grey loves to share his feelings on Instagram with his fans and followers. And in an Instagram post on 1 February 2015, Grey posted a picture with Alice getting cozy and kissing each other.
Besides flaunting their relationship on social media, the couple has not revealed the exact timeline of their relationship. However, the couple's photo started to swirl in the social media around December 2014 when both Grey and Alice took it to their Instagram and shared pictures on the same day.
Additionally, did you know Grey was previously in a relationship with 'Friday Night Lights' Star Aimee Teegarden around 2013? The two eventually parted ways a year later in 2014!
Still Together In 2019
Grey is proud of his girlfriend's achievement and wants her to succeed more in life.
He is often spotted with Alice in different social events and also loves celebrating several occasions with her. On 6 February 2019, he wished his partner on her birthday while also spending the day with her.
Intimate Relationship:- Jay Baruchel Wife, Dating, Net Worth
Further, the couple also had a romantic Valentine's Day in 2019.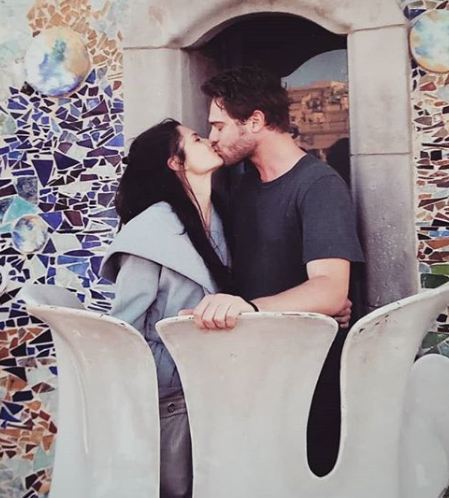 Alice Greczyn shared an intimate picture with boyfriend Grey Damon on 14 February 2019 (Photo: Alice Greczyn's Instagram)
At the moment, the couple is focusing on their romance and career. They don't seem to have made a long-term plan for the future.
Grey Damon's Wiki
Grey was born on 24 September 1987 in Bloomington, Indiana, the USA. He left his parents to pursue an acting career in Los Angeles.
Grey then made his acting debut in the episode of The CW's '90210' on 3 February 2009. And then he started getting minor roles in other television series such as 'Greek,' and '10 Things I Hate About You.'
Later, in 2010, he landed a regular role as Hasting Ruckle in the final season of 'Friday Night Lights.' Then in 2013, he made his breakout motion picture in the film 'Percy Jackson: Sea of Monsters.'
TV Actor's Wiki:- Daniel DiMaggio Wiki: TV Shows Young Age Star's Parents, Siblings & Facts
Likewise, in 2016 Grey got the role for the third season of 'The Flash.' As of recent, Grey is working on TV series, 'Cadaver,' 'Station 19,' which are in the post-production phase. In Station 19, Grey appears alongside actors like Jaina Lee Ortiz, Jason Winston George, and Jay Hayden.