Entertainment
Gugu Mbatha-Raw And Her Low-Key Dating Life; No Boyfriend Because Of A Busy Acting Career?
Starting her career from the theater and making her way to televisions and simultaneously to films, British actress Gugu Mbatha-Raw has managed to stay in the hearts of many.
The sexy and talented actress has managed to keep her relationship status low-profile, so far. Is that just because she wants to keep her relationship away from the limelight? Or is it just because of her busy career? Let's find out about that in our story today.
Revealing Dating Incident Of Gugu: Who Is Her Boyfriend?
The 35-years old Gugu Mbatha-Raw has been very secretive when it comes to her dating. With all those years in the entertainment industry, undoubtedly she has a huge fan following which also invites paparazzi who keeps track of her every move.
Despite all those, she has always kept her relationship behind limelight. But few of her connection was out in the eye of media, and we are going to enlighten you about her past relationships.
More Crew From Game Of Thrones: Rose Leslie & Kit Harington Married; Recited Wedding Vows In Front Of 'Game Of Thrones' Crew
'Belle' star gained much attention once when she was linked with 'Game of Thrones' star Harry Lloyd. The official date of the pair's relationship is not out as both of them has been tight-lipped about the affair.
However, according to sources the two dated till 2012 but unfortunately, their relationship could not last long and came to a halt. No reason behind the split but they were reported to be choosing their separate ways.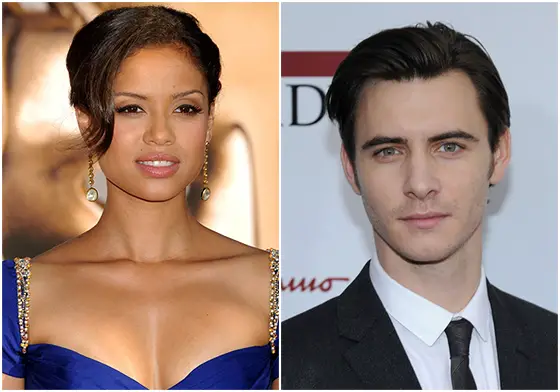 Caption: Gugu Mbatha-Raw and Harry Lloyd have always kept their relationship low profile before and after break up.
After that breakup, American actor Harry Lloyd is not found dating any other women and is possibly single till date.
At the high point in her career, she is not having an affair and is not planning to married either. Her fans are looking forward to knowing more about her boyfriend or her possible future husband. Well, Talking about Gugu Mbatha present dating status, she is possibly single till date.
Discover More: Nazanin Mandi Wiki Reveals Age, Ethnicity, Nationality, Parents Root & Unseen Details
But apart from her dating life, the actress is currently busy pushing her career forward, by getting featured in Britain's Vogue magazine on March 2018's edition. She has also stolen the stage by giving her wonderful performance in her latest debut A Wrinkle In Time.
Her latest new role of Dr. Kate Murry in Ava DuVernay's blockbuster Disney adaptation made her the first black woman to earn $100 million in a movie, earning her a groundbreaking moment in her career.
Gugu's Work History: A Brief Detail About Her Net Worth!
British actress Gugu Mbatha was born to parents, doctor Patrick Mbatha and nurse Anne Raw. She started her career working in the British television and stage production and later gained precedence with her recurring role as Tish Jones in 'Doctor Who' (2007).
That notable work was then followed by her work in films and televisions like Larry Crowne (2011), Undercovers (2010) and Touch (2012). She got her first break by her work as Dido Elizabeth Belle in 'Belle' (2013).
She has made her impression in many movies and televisions. With her hard work and credits, she has a sizeable net worth of $500 thousand.
Don't Miss: Pearl Mackie: Does Ambiguous Dating Status Makes Her Gay/Lesbian?
But apart from her Hollywood contribution, The Brit actress has also teamed up with UNHCR. It was in August 2018, that Gugu traveled to Rwanda to visit the Mahama camp and Congolese refugee camp.
The camps host about 57,000 Burundian refugees, which helped her to highlight the severe refugee crisis in these areas.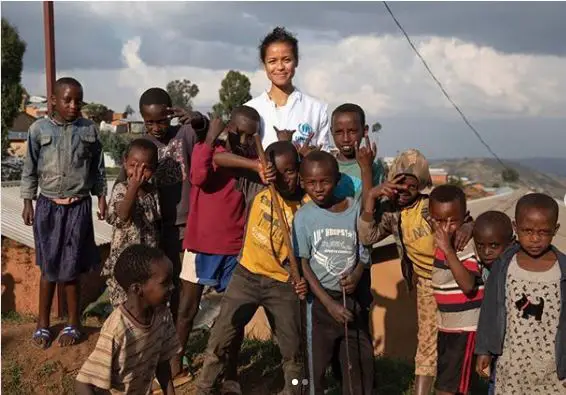 Gugu posts a picture of her UNCHR's journey with the refugee kids (Photo: Gugu Mbatha Raw's Instagram)
Her unforgettable contribution is something that has earned her more popularity for good cause. No doubt, her UNHCR's trajectory has earned her an eye-opening experience of life beyond fame and Hollywood.