Entertainment
Ina Garten Shares A Happy And Long Married Life With Veteran Husband; Here Is What You Did Not Know About The Couple
There are some relationships which are termed as "beautiful, " and there is a relationship like the one between Ina Garten and her husband, Jeffrey Garten. The two have been together for a very very long time, and now it seems that their relationship is getting better and better with age. 
Blissfully Married With Husband: Relationship Getting Better With Age!
Ina met Jefferey when she was only 15. The rest, as they say, is history. The duo, who got married to each other in 1968, have been happily together ever since.
You May Also Like: J. D. Vance Adorable Family Photo; Who Is Wife Of 'Hillbilly Elegy' Author?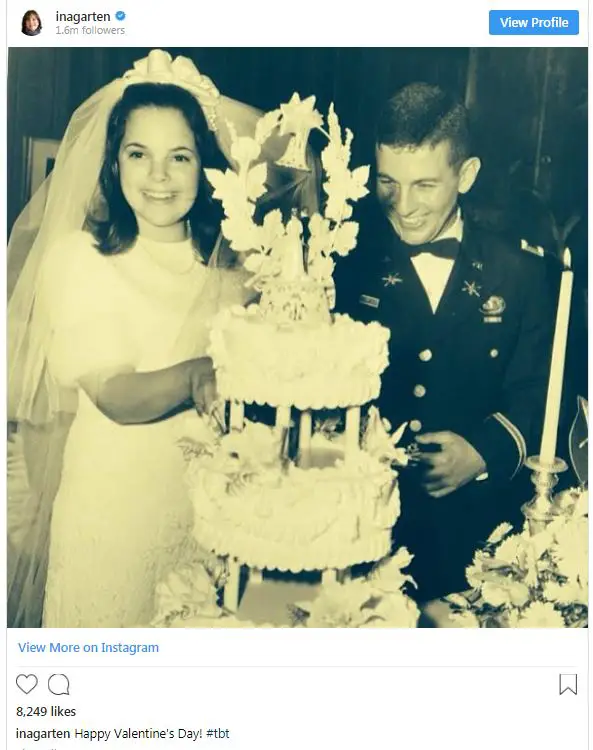 Ina Garten alongside her husband Jeffrey on her wedding day. (Ina Garten's Instagram)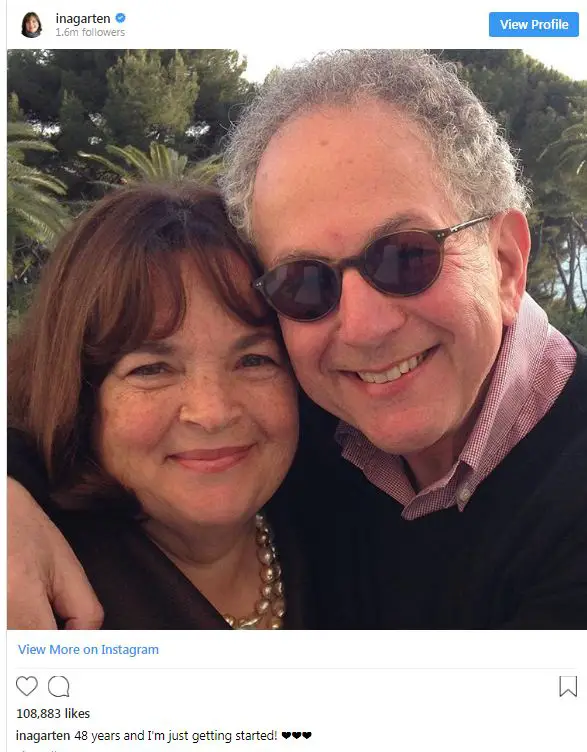 Ina Garten celebrating her 48th anniversary with husband Jeffrey. (Photo: Ina Garten's Instagram)
A look at both the pictures above indicates a general giveaway of how far they two have come together. The romance and love they two shares for each other is undying and to some extent, incomparable. Having been tied in a marital knot for almost half a century, the two still are an example of love and romance.
Read Also: Leigh Sales Separated Apart | Divorce From Husband Didn't Drown Her, How?
The fact that Ina even used to spoil Jeffrey back then is adorable to know. She said on her 40th anniversary, 
"When I was 16 and Jeffrey was 18,  I used to make him brownies and send them in a big box to school. I think he was the most popular guy in the dorm when they arrived,"
Having gotten married in the year 1968 when the two of them were 22 and 20, the pair still shares the same magic, love, and chemistry between them. 
Not belonging to the cooking field, Jeffrey is a veteran a professor at Yale. He has also written five books on the global economy. His first book was published in 1992, called A Cold Peace: America, Japan, Germany, and the Struggle for Supremacy. His latest, From Silk to Silicon, was published in March 2016.
These were some fascinating facts about Jeffrey. But here are some facts that define the undying love between the Gartens. 
Even after being in such a long run relationship, the two still greet each other with a gentle kiss whenever they meet each other being far from each other and leaves romantic notes for each other displaying their love and affection.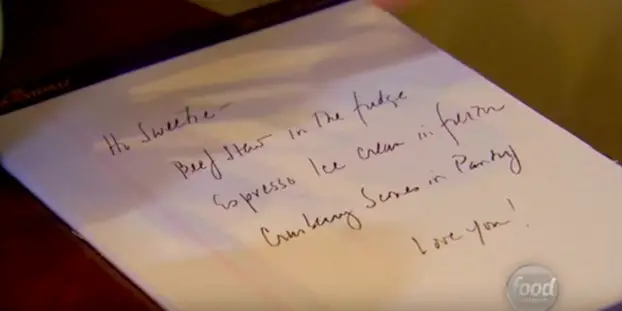 Ina Garten and her husband, Jeffrey Garten sharing handwritten notes for each other. (Photo: buzzfeed.com)
The hilarious and adorable thing about them is that they count the days before the two of them met and that is what makes them ambassadors of doting love. 
Ina, age 70, and her husband now 71, share the same love and romance for each other that they had during their yesteryears. In an interview with People in 2018, Ina mentioned how she feels about her husband after an eternity spent together.
"He's just the best friend anybody could ever have. He plays this adorable kind of doofus guy who comes in and goes, 'Oh this is delicious, what's in it?' But in reality, he's extremely smart and has very interesting ideas on the world and the economy. I'm still just in awe of him."
Safe to assume that the spark hasn't left the marriage, even with the 50th anniversary soon approaching on December 2018.
Children: Missing Link In Their Relationship!
Not that there is something wrong with their relationship, but everyone who knows the Gartens well knows the fact that the pair is without a child and that is what is missing in their bond. The two have thus far lived with the love and support of each other and are doing it brilliantly. 
Yes, that is true, Ina has no children despite people speculating a lot about her children. But had they had a kid of their own in their lives, things would have been much better.  
However, Ina in an interview with People in 2018, mentioned that it was a conscious decision of the couple to not have any children of their own. The duo made the decision in order to have more freedom in their marriage so they could spend more time amongst one another.
"We have more freedom because we decided not to have children—that's made a huge difference. Every year for many years we had that conversation. It would keep coming up and we would say, 'Oh, let's just wait.' Eventually, we said, 'What are we still having this conversation for?"
Born on February 2, 1948, Ina Garten is an American author and host of the Food Network program Barefoot Contessa and a former staff member of the White House Office of Management and Budget. She hasn't lacked any sort of dedication in every professional field of her involvement, and that might have helped her accumulate a fair amount of money which can be seen through her staggering net worth of $44 million. 
Don't Miss: Tana Ramsay Bio: Wife Of Gordon Ramsay, Her Age, Children, Height & Facts​​​​​​​
Also, her husband, Jeffrey Garten who served as a veteran as well as is an author has done equally well when it comes to his net worth which is estimated to be around $100 million.