Isaiah Thomas is a basketball player playing for the...is married to his wife Kayla...has three children...his sister died in an accident...father works for Boeing company...is 30 years of age...raised in a tough family...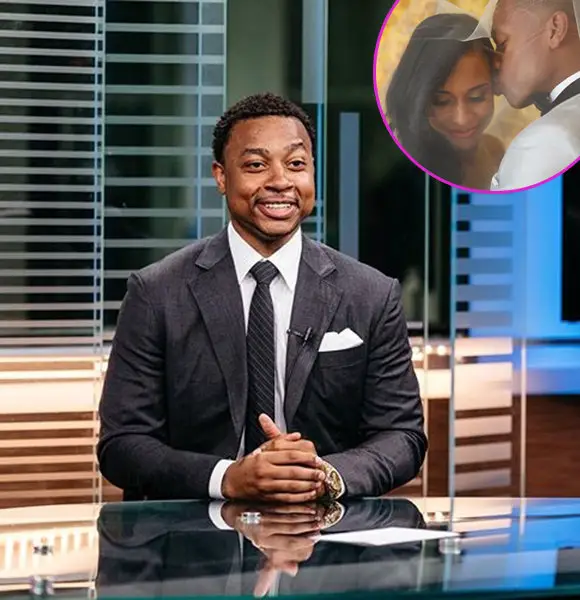 Despite a stature of just 5 feet 9 inches (1.75 m)- considered short for NBA-, Isaiah Thomas has managed to establish himself as one of the accomplished point guards in the basketball world. He has played for various teams throughout the top division.
Along with experience, he has gathered a few accolades during his time in the NBA, such as making it to the NBA All-Star Team. But, contrary to his professional figures, his personal life is still relatively unknown.
Isaiah's Married Life
Isaiah is married to his current wife and long-time girlfriend, Kayla Wallace.
The couple's wedding took place on 20th August 2016 at the Experience Music Project Museum in Seattle. And, their wedding was a beautiful affair.
Their nuptial ceremony was also an extravagant occasion, as it attended by a lot of VIPs such as Isaiah's then Celtics-teammates and Floyd Mayweather.
Wife And Children
Not that she needs to be named again, but Isaiah's wife is Kayla Wallace (now Kayla Thomas). Kayla had a long relationship with Isaiah before finally deciding to get married in 2016. They have been together since they were in high school.
Also Read About:- Michael Beasley Net Worth, Girlfriend, Children
However, she had two children with him prior to their wedding. Her two sons - Jaiden and James - were born before their wedding took place, and the boys attended their parents' marriage.
The latest addition to their family is her daughter, Journey Thomas. She was born on 10th October 2018 as the youngest member of the family.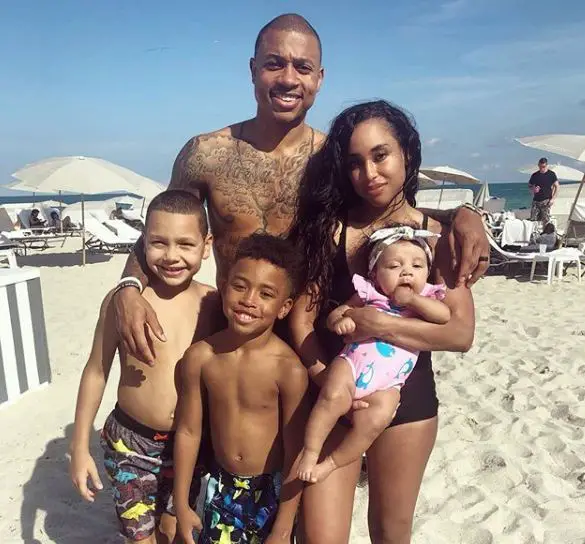 Isaiah Thomas with wife Kayla Thomas and children Jaiden, James, and Journey in Miami Beach, Florida in February 2019 (Photo: Kayla Thomas's Instagram)
The family is seen taking vacations together, and they are leading a happy life.
Isaiah's Family
Isaiah was born as the son of James Thomas and Tina Baldrip. His father is a hard-working man and has been working as a parts inspector for Boeing for more than 30 years. As for his mother, Tina worked as a nurse.
However, he had to bear the pain of his parents' divorce as his guardians separated when he was young. His father remarried, and thus, has half-siblings from his father's side.
Recommended:- Tyus Battle NBA Draft, Career, Injury, Parents
Another tragedy that Isaiah had to face during his life was the death of his sister. Chyna Thomas, his half-sister, died in a car crash on 15th April 2017 on Interstate 5 in Tacoma, Washington. Chyna was his youngest sister, but the exact number of his siblings are not revealed yet.
Interesting Facts About Isaiah
Isaiah was born on 7th February 1989 in Tacoma, Washington.
He stands at a height of 5 feet 9 inches (1.75 meters).
Isaiah's full name is Isaiah James Thomas.
The player was named after legendary Detroit Pistons point guard Isiah Thomas. The only difference is that his mother suggested the Biblical spelling of Isaiah.
The NBA star was drafted during the 2011 NBA Draft by Sacramento Kings. He has since played for teams such as Phoenix Suns, Boston Celtics, Los Angeles Lakers, Washington Wizards, etc.
Isaiah attended the University of Washington.
In addition to basketball, Isaiah has also worked in a few cinematic productions such as Law & Order: Special Victims Unit and The Equalizer 2 Promo.