Ja Rule's wife had already given birth to his three children...has accumulated a total net worth of...his ex-girlfriend took the time out to recall the relation...gay allegations...height stretches to...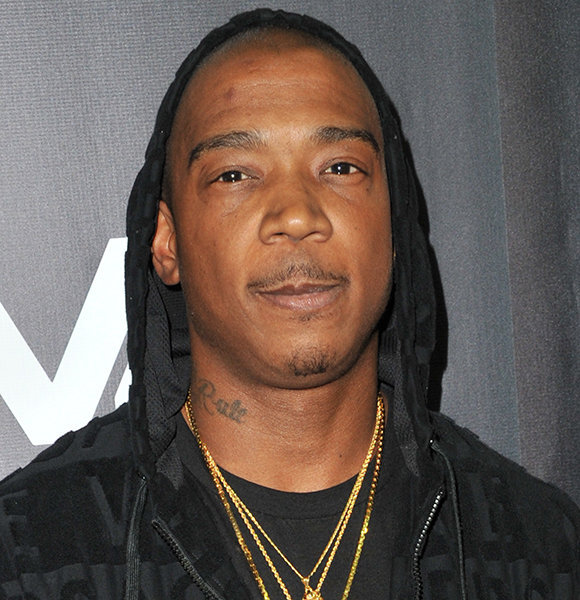 Hip-Hop artist Ja Rule is well known for his collaboration with high ranking artists such as Jennifer Lopez and Ashanti. For those not well acquainted with his music have undoubtedly come across him through his performance in movies like The Fast & The Furious and Scary Movie 3.
The rapper's name is also famously synonymous with controversies. In 2002, he called out rappers such as Eminem and Dr. Dre with homophobic comments.
Moreover, his feud with 50 Cent had gone to such an extreme length that the rapper purchased 200 tickets of Ja's concert so it could appear empty. 
Age, Family, Height
Although the singer is famous for his stage name, his real name is Jeffrey Bruce Atkins. Ja - height 5 feet and 9 inches (1.7 meters) - was born on 29th February 1976 in Queens, New York City.
The 43-year-old rapper hasn't publicly spoken about his father but judging by the looks of it, his mother Debra Atkins played a vital part in his upbringing. His mother was a healthcare worker and had troubling raising him due to his constant feuds in school with other children.
As a result, Debra transferred him to different schools to help Ja focus on his education.
Past Girlfriends
The Hip-Hop artist was in a very short-lived relationship with actress Karrine Steffans in the past. Though their fling lasted for only five days, his ex-girlfriend took the time out to recall the relation through her book, The Vixen Diaries.
More About Christina Milian:- Is She Pregnant? Her Boyfriend, Daughter
Furthermore, there were rumors in 2000 about his hookup with singer-actress, Christina Milian. The stories had a high probability of turning out to be accurate as the two were very close together after collaborating on the track, Between Me and You.
Wife, Children & Gay Rumor
Ja is married to his highschool sweetheart Aisha Atkins since 2001. The pair first met in high school while his wife was just 14 years old. Interestingly, their wedding was 40s gangster-themed consisting of champagnes and cigars.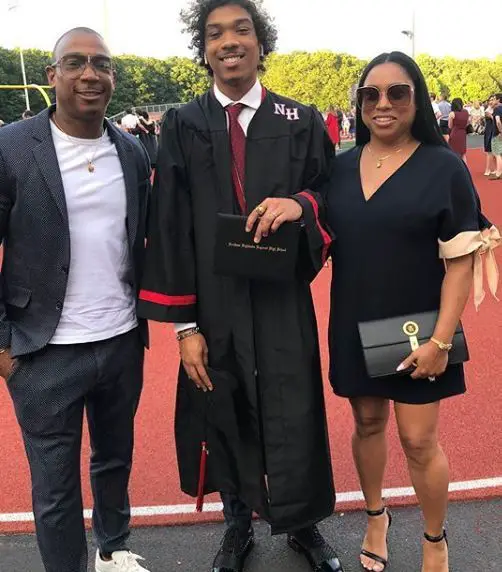 Ja Rule and wife Aisha Atkins attend son Jeffrey Jr. Atkins' college graduation ceremony on 25th June 2019 (Photo: Aisha Atkins's Instagram)
From their relationship, Ja and wife Aisha are parents to three children: Brittney, Jeffrey Jr., and Jordan Atkins.
In 2010, after the rapper spent two years in prison for possession of illegal weapons, a blog titled Cream Bmp Daily spread fake news about his sexuality. As per the blog, he was planning to leave his wife after he fell in love with an inmate in prison.
However, Ja quickly addressed the issue by denying his gay sexuality through his social media handle.
What Is Ja's Net Worth?
The artist has accumulated a total net worth of $8 million, and he has been spending it generously. In January 2017, he was seen spending $5000 alone to purchase a handbag for his wife during his trip to Sydney, Australia.
Australian Actor:- Liam Hemsworth Miley Cyrus, Split, Wedding
Since he has worked in TV ads for famous brands like Coca-Cola, Foot Locker, and Steve Madden, he received impressive paychecks from these projects too.