Entertainment
Karrine Steffans Struggles with Love? More On Husband, Divorce, & Past Relationship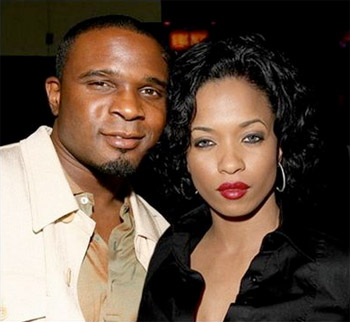 Karrine Steffans has a successful professional life, but her love life has her gone through a few setbacks. 
Has she found her love? Keep scrolling to find out more about her dating life.
Karrine Steffans's Dating Life
Karrine has been linked with a few big names in the show biz. She dated the legendary Nathaniel Wilson, a.k.a. Kool G Rap, when she was 17. Karrine was even engaged with the rapper.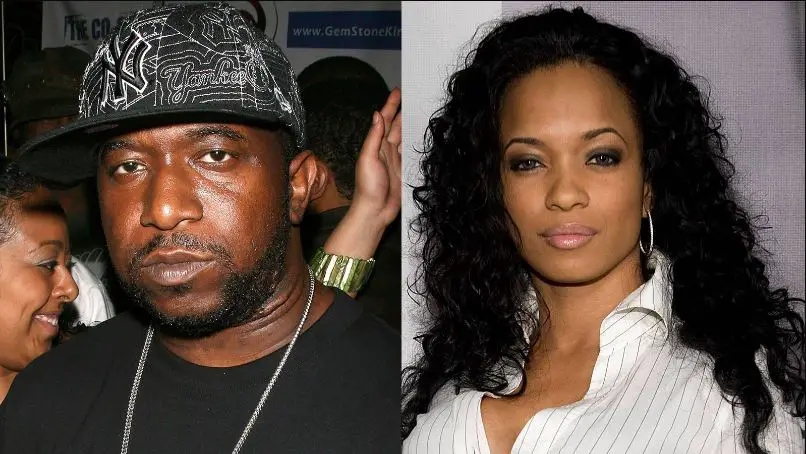 Karrine Steffans and her then-boyfriend, Kool G Rap. (Photo: bet.com)
Karrine and her then-boyfriend have a son. Their son, Naim Wilson, is now a well-known musician. 
Despite having a child together, their relationship was not working out. According to the source, Kool G Rap was found cheating on Karrine. Karrine also revealed that her boyfriend physically abused her, and at a point, she was even hospitalized. 
Explore: Maia Campbell's Separation with Her Husband & Her Past Struggles
The relationship was very toxic for her, and eventually broke up. After breaking up with her ex, she dated many rappers. 
Later, Karrine met her first husband, Darius McCrary. Darius McCrary is a well-recognized actor in Family Matter.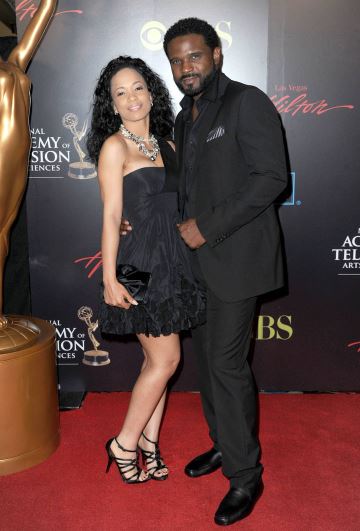 Karrine and her husband, Darius McCrary. (Photo: hotnewhiphop)
There are few details about how and when they met, but the couple got married in 2009. Karrine and her husband had a wonderful wedding. They were having a happy married life until they decided to separate in 2011. 
There were a lot of specualtions about her second marriage as she never revealed the identity of her second husband. Everyone thought that it was fake. The rumors faded when she claimed to be the wife of Columbus Short.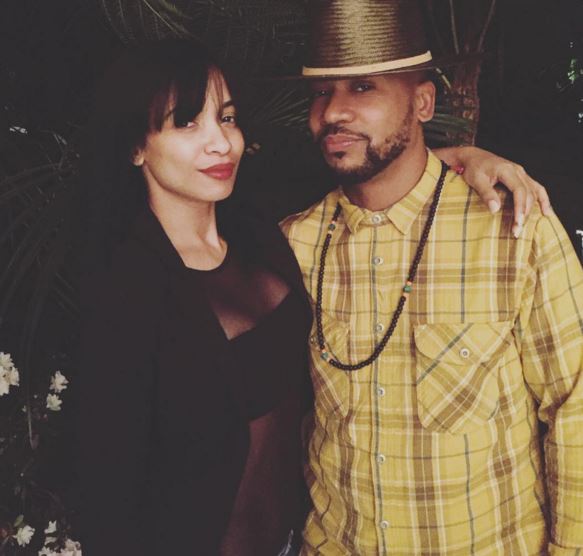 Picture of Karrine and Columbus Shorts together. (Photo: thegrio)
On January 14, 2016, Karrine confessed her love for Columbus Short and confirmed that they were legally married. 
She posted a quote with the hashtag #MeetTheShorts:
 "I want you. And not just for today or tomorrow. I want you for the rest of my life, and even that seems a little too short."
Moreover, she posted an image of Short with this caption:
 "He is I and I am him, slim with the tilted brim…" ? See, that's the thing about underdogs…those that overstand don't stay under too long. Then, when you put two battle-tested soldiers together, and when these two touch and agree, no man can stop them. No woman, either. This man is my #MCM, my #MCE, and so much more. @officialcshort #MeetTheShorts."
However, Karrine started having problems in her marriage shortly after they revealed their relationship.
On March 29, 2016, Karrine 'Superhead' Steffans claimed that her husband Columbus Short had been unfaithful in their marriage. She posted a photo of Short's clothes strewn about the lobby of a building. She wrote:
"Somebody come get @officialshort cheating ass and all his s–t. "What about you @aida006… still want him? And @candicernb… you f—ed my husband… want him?"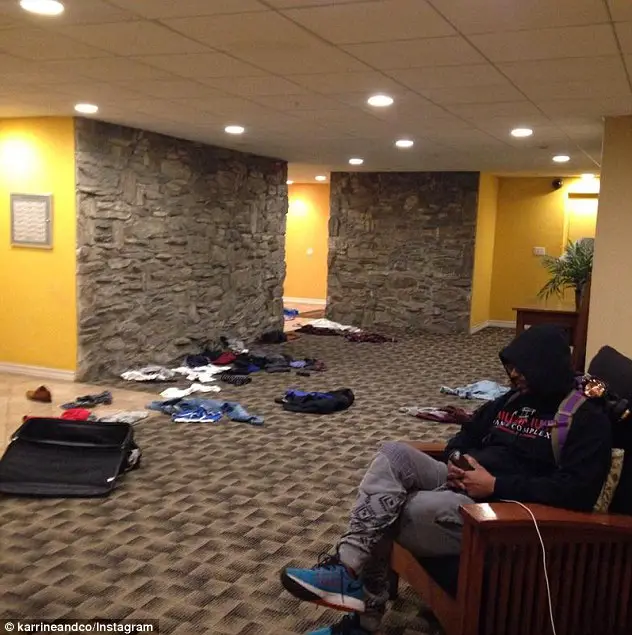 A photo posted by Steffans showed that she and Columbus had a terrible argument. (Photo Credit: dailymail.co.uk)
Karrine even called out the names of the women her husband cheated with. But none of them responded to anything regarding this. 
After getting kicked from the house for allegedly cheating on his wife, Karrine, actor Columbus Short dropped another bomb. In a radio interview, he revealed that he and the former video vixen, Steffans, were never legally married. 
Short's revelation comes after months of speculation that their marriage was a sham, and rumors indicated that the former "Scandal" star was still legally married to his former wife, Tanee McCall.
Learn About: Kevin Clash's Married Life and Struggle with Sexuality
Moreover, LoveBScott.com also published various alleged documents which proved that Short was still in the divorcing process and had not divorced officially as recently as February, despite Steffans publicizing their "marriage" in January.
On the other hand, Steffans quickly took to Instagram and denied Short's claims that they never married, posting an image of their marriage license, which was filed in California.

Marriage Certificate of Karrine and Columbus getting. (Photo credit: centrictv.com)
Columbus's fans were in denial even after she posted their marriage certificate. But, whether they were married or not, they have now gone in their separate ways and live their own lives. 
Know More: Leon Robinson's "Soulmate" Could Not Be His Wife!
Karrine does not appear to be dating anyone at the moment. Perhaps she has been focusing more on her career. Unfortunately, her romantic life is the polar opposite of her career. According to Celebrity Net Worth, Karrine's career as an actress, model, rapper, and author has earned her a net worth of $4 million. 
We hope she will find someone special to spend the rest of her life with. 
Stay tuned to get more updates on Karrine Steffans.