Entertainment
Jasmine Guy Hit The News After Divorce With Her Husband, But What's The Actual Truth?
She has been a heart breaker for plenty of men; she has been a dream girl for every young impersonate people, yes she is none other than the "The Cosby Show" starrer Jasmine Gay who through her determined and outstanding comedy scenes has successfully become a heartthrob for men all across the globe.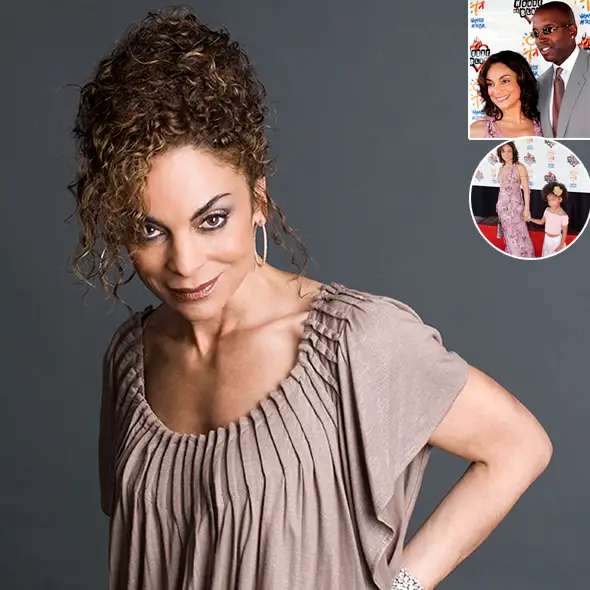 The heartbreaker for plenty of men, The Cosby Show starrer Jasmine Guy became the dream girl for every young impersonates people after her outstanding comedy scenes.
Her determination to the work made her a heartthrob for men all across the globe. And now this is the time of daughter to rock the screen as her mother did. Importantly, her daughter has already made her move into the acting industry.
With Jasmine's fabulous career, she faced a big blow after getting married to her boyfriend.
Want to cope with the big blow? Check down! 
Is the Divorce a scandal or reality? If yes, what made the Marriage fall apart?
Jasmine Gay married her boyfriend Terrence Duckett, an American actor in 22nd August 1998. Even though the actress has not revealed her meeting events with her man, she has revealed about dating her man since the year 1987.
Though she had not made any plans to get married to Duckett despite dating him for six months, she finally decided to settle and have a family with her boyfriend in the year 1998.
Don't Miss:- Dedicated Family man Blair Underwood Eternally Thankful To Wife & Reason Is Heart Melting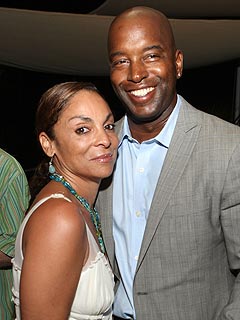 Jasmine Guy poses daintily with her husband Terrence Duckett in 2007 (Photo: people.com)
Jasmine has not disclosed any information about her wedding day. However to make their marriage bond stronger they took their relationship to the next level by entering into parenthood.
In the year 1998, the duo got blessed with a daughter naming her Imani Duckett. The celebrity couple has given no news and details of pregnancy along with childbirth details.  
Dive In:- Tracey Edmonds Has A Boyfriend! Moved Towards Deion Sanders After Ending Married Life With Singer Husband
Jasmine Guy with her little daughter Imani Guy Duckett at the premiere of Princess Dairies 2, Royal engagement (2004) (Photo: imagecollect.com)
Although the duo, took an extended period to get married and even took the responsibility of a child, the relationship eventually broke on 8th April 2008 after sustaining it for ten long years.
Though the couple refrained from explaining the primary reason for their divorce the close source disclosed about the vast difference surfacing in the relationship. As posted by Eonline.com on 24th July 2008, the source said:
"Jasmine would like to say that there is no villain in this scenario, and that she is ending her marriage due to irreconcilable differences and would also like to thank everyone who wishes her and her family well, and asks that the press and the public allow her and her husband their privacy to work through what is a tough time."
The divorce was indeed a reality, not a publicity stunt. The divorce forcefully dismantled the finances of Guy and Duckett.
As reported by Bossip.com on 17th September 2009, in a settlement, Jasmine received her furniture, jewelry, premarital earnings, car and the custody of her daughter.
Recommended:- Selma Blair Dating Status; Post Divorce, Bashing Futile Boyfriend Talks
The divorce also invited an additional financial burden to Guy worth $123,503.64 plus interest while Duckett had a debt of $94,354.71  plus interest which made Guy file for another paper for Bankruptcy due to massive debt for both the couples.
Well, the divorce shook Guy and her daughter financially, emotionally and mentally. Though the couple had been together for a total of 20 years, she could not sustain her relationship due to the unsolved difference, while Duckett is reported to be single.
Dating New Man?; Daughter Turned To Acting
It's tough for a single mother to take care of a child, give the child the required love of both father and mother, pay attention to the child's every small detail and simultaneously also work to give as well as live a better life.
 When looking at the entire process, a single life is considered to be a hectic one with no partner to share your financial burden along with your success. In the case of ordinary people, a divorce would take a leap and get hold of some better partner to share her distress. But this is not the case of actress Jasmine Guy, who stood like a rock and took care of her daughter along with her work.
See Also:- Mike Fisher & Wife Carrie Underwood Through Divorce Talks; Married Status
After getting a divorce with Terrence Duckett, Jasmine was linked with Eddie Murphy, an American actor. However, no confirmation regarding the relationship was obtained.
Neither Jasmine nor Eddie has confirmed about their relationship nor has both the couple taken any step to clear the air of rumors. So the story part still lingers in the air. While Eddie was linked with plenty of gorgeous actresses like  Nicole Mitchell Murphy, Tracey E. Edmonds, and Whitney Houston.
While Jasmine has remained single and is residing with her daughter in her hometown Atlanta. There is no news or rumors of her dating any mystery man or about dating an actor.
Read Also:- Mike Epps Wife End In Divorce, Who Is His Two Daughter's Baby Mama?
She has completely given all of her years to her daughter and her work. Moreover, her 20-year-old daughter is walking in the footsteps of her mother and is ready to hit the screen with her acting skills.
On 27 October 2018, Jasmine Guy attended the Peggy Albrecht Friendly House's 29th Annual Awards Luncheon with her daughter, Imani Duckett at the Beverly Hilton Hotel.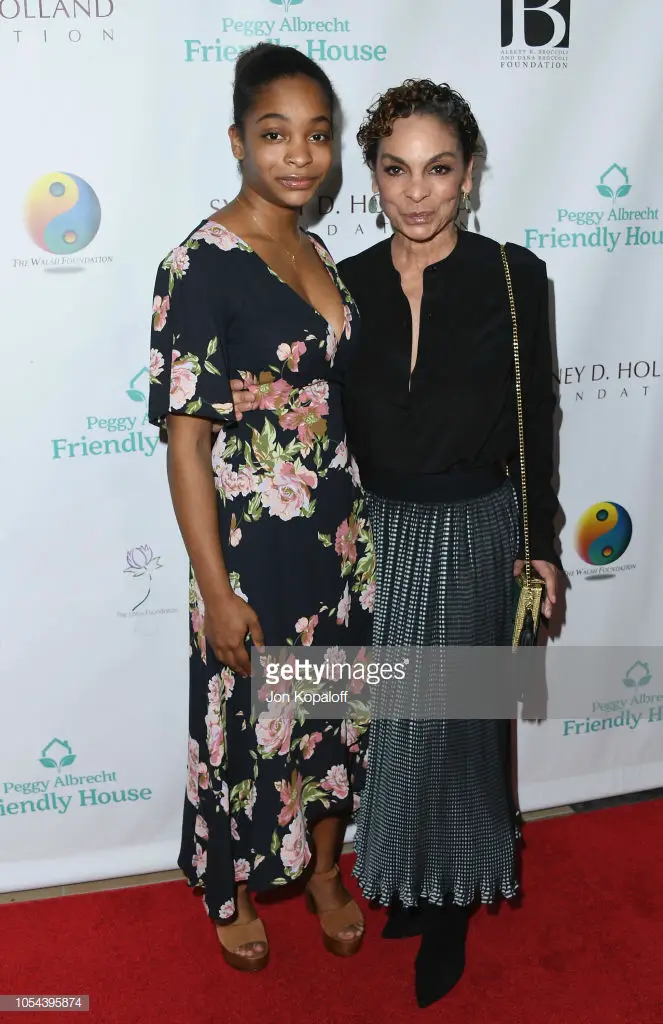 Jasmine Guy, daughter Imani Duckett attends 29th Annual Awards Luncheon on 27 October 2018 (Photo: gettyimages.com)
Her daughter is currently following her mother footsteps and has made a debut on a stage show named Serial Black Face in the year 2016 on the territory Atlanta.
Divorced Couple:- Noelle Watters Age 42 Wiki: Nasty Divorce With Jesse, Net Worth & Facts
Well, that must have been a really good news for a mother, Jasmine Guy. Having struggled for such long years finally, she has a daughter who is all grown up to share her sadness and happiness.
So, it's not important for women to get married after she gets a divorce. She can be a warrior herself and live a happy life. Well, Jasmine, we are proud of you for what you are today despite having plenty of ups and down in your life!
Career-Awards; Net Worth
Jasmine Gay has struggled tremendously. Having approached in Hollywood from a non-Hollywood background, she has at present become a well-known personality in the big screen as well as on small screen. She debuted as an actress from the movie School Daze in the year 1988 portraying the character of Dina.
Jasmine even appeared in the television series and movies like The Vampire Dairies( 2009 to present), Drop Dead Diva (2010), Scary Movie 5( 2013), Big Stone Gap (2014) and many mores which helped her to accumulate the total net worth of $2 million.
Tid-bits:- Rachel Hunter Now After Children & Divorce With Older Husband; Dating Again?
Jasmine consecutively won NAACP Image Awards for three years in the year 1991, 1992 and  1993 for Outstanding Lead Actress in a Comedy Series for her role in the comedy sitcom A Different World (1987-1993).
She has also undertaken the television project K.C Undercover (2016) and now she landed the role in the series A Different World (2018) which would further add an amount to her current net worth.
While she might have endorsed in plenty of brands and might have also appeared in magazines cover. As she is a strong lady she might have even invested in few real estates and business which would further incline her net worth, which she has not revealed to any of the online portals and media publication.