Entertainment
Jason Gould Dreams Family With Partner, Is Gay Actor Getting Married?
With high expectations and constant media attention, star-kid shares different kind of pressure!
However, son of actor Elliott Gould and singer cum actress Barbra Streisand, Jason Gould has managed to come out from the shadow of his celebrity parents, crafting his own separate identity apart from a celebrity-kid status.
With close media scrutiny from his early days, Jason has had to deal with the extra attention of being a celebrity kid from his childhood. However, he drew extra attention after coming out in open about his sexuality.
Openly gay, Jason, however, remains unbothered by whatever negative publicity he faces and has his own version of happily ever after in his mind.
Evolving throughout his career, Gould has landed several jobs throughout his career ranging from actor to director. But after numerous years of struggle with his inner self, it seems he has finally found his passion in life.
Gay Star Plans Family With Partner: Getting Married Soon?
After coming out in open to his parents in 1988, The Prince of Tides star has received tremendous support from his family, whose love for Jason has remained unaffected.
You May Also Like: Openly Gay Vern Yip Candid On Husband & Children; Rocky Or Rock Solid?
In an interview given by mother Barbra Streisand to The Advocate in August 1999, she mentioned how she completely accepts son Jason for whosoever he is.
"I would never wish for my son to be anything but what he is. He is bright, kind, sensitive, caring, and a very conscientious and good person. He is a very gifted actor and filmmaker. What more could a parent ask for in their child? I have been truly blessed. Most parents feel that their child is particularly special, and I am no different. I have a wonderful son. My only wish for my son, Jason, is that he continues to experience a rich life of love, happiness, joy, and fulfillment, both creatively and personally."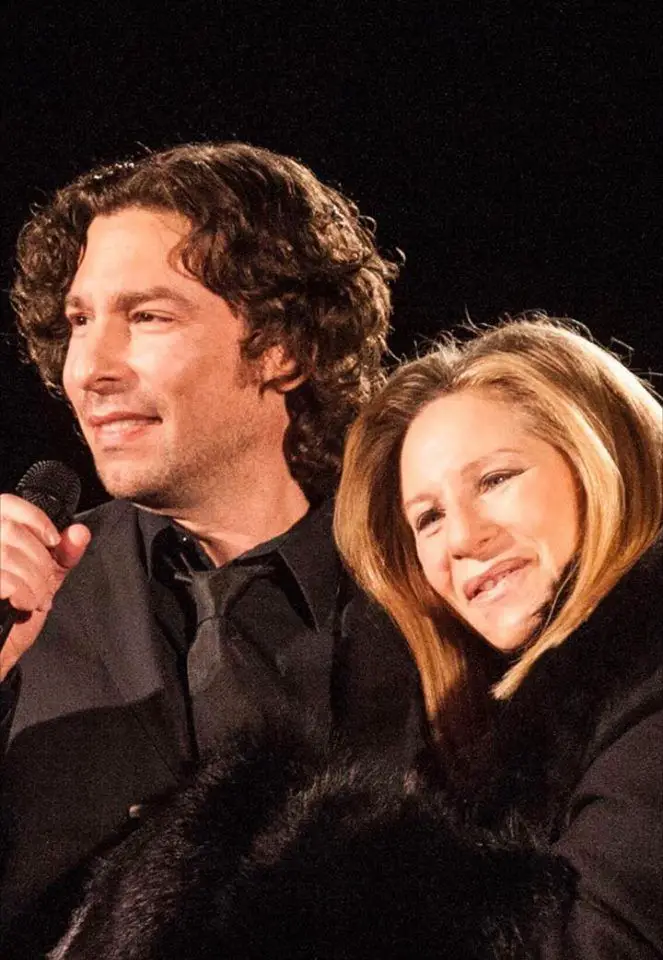 Jason Gould alongside his mother Barbra Streisand. (Photo: Pinterest.com)
With the full support of his family, Jason has truly embraced his sexuality and has had no hesitations whatever in claiming himself to be gay. However, the Listen To Me star has managed to keep details about his personal life completely under the curtains, keeping intact with his introvert personality.
Don't Miss: Openly Gay Lee Daniels & Boyfriend Are Power Couples | Children Status Now
With not much disclosure about his private dating life, Jason, however, has revealed his family plans. His desire to have kids and a family of his own is no different to any other straight men.
In an interview with New York Daily News in 2000, Jason mentioned how he one day wishes to gift his parents their grandchildren and have a family of his own.
"My mother would love to have a grandchild, and I think that is probably the greatest disappointment to her. But you know, she may still get one."
Despite opening up his intentions of having a kid someday with his partner, Jason, standing in at a height of 5'8", has never revealed anything much about his partner nor his intentions of getting married to anyone anytime soon.
However, with his father, now 80, and mother, 76, time might slowly be running out for the actor to give his parents their grandchildren.
Bio Reveals Age, Net Worth, Height, and Career Path
Born on 29 December 1966, Jason, at age 51, has received career success as an actor, director, producer and a writer over the years.
However, it seems The Big Picture star has found a new passion in life in the form of singing. Embracing the footsteps of his mother, the 10 times Grammy Awards recipient, the Say Anything star has traveled down the musical path in the recent phase of his career.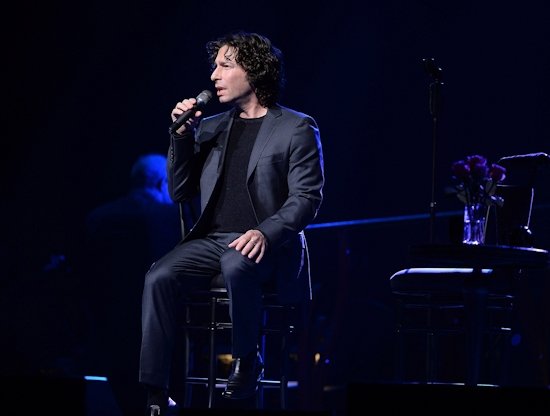 Jason Gould performing his song Morning Prayer in front of a live audience. (Photo: AK.lst.fm)
Jason, in his official website, has mentioned the reason behind his late-career pursuance towards music.
"I was recently asked why I was doing this now . . . and the answer is simple: to explore the part of myself that always wanted to make music. I finally got to the place in my life where the fear of not being good enough was not as great as the need to express myself."
Read Also: Aaliyah Mendes: Details on Her Age, Singing and Connection with Family
Beginning his singing career post the release of his first self-titled play Jason Gould, singer Jason's fame has grown in both size and stature. Thus, the star currently enjoys his life alongside his mysterious partner with a net worth of $15 million.