Entertainment
Jason Gould Dreams Family With Partner, Is Gay Actor Getting Married?
Gould, Barbra Streisand's only son, was diagnosed with HIV in the year 2000. Do you want to learn more about his life and where he is now? Jason Gould, the American actor, producer, director, writer and recently turned...Born to the famous celebrity parents of..., Jason has had to deal with continuous media attention, especially after coming out as gay. Despite being gay, he wishes to give his parents their grandchildren along with his partner...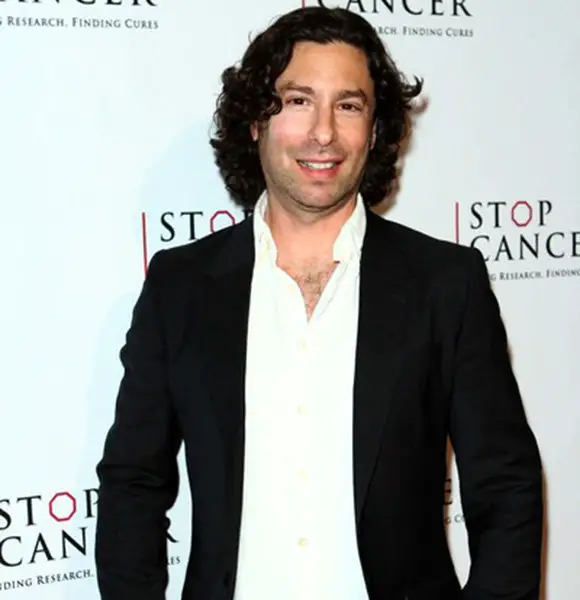 With great hopes and frequent press coverage, celebrity kids face a unique set of challenges!
And, of course, the actor has had to deal with similar attention since he was a child, owing to the relentless media pressure that comes with him being a star kid.
Nonetheless, he drew much more attention after revealing his sexuality.
With this in mind, Gould, Barbra Streisand's only son, was diagnosed with HIV in the year 2000. Do you want to learn more about his life and where he is now?
Further ado, let's get right to the point and discover everything there is to know about him!
Jason Gould Was Diagnosed With Aids?
In the year 2000, Gould learned that he had HIV. During a discussion on The Data Lounge a few years later, anonymous users shared their opinions on "Jason Gould: Does He Still Have AIDS?"
"He's HIV positive," read one anonymous message. "I remember he had an interview in The Advocate - didn't he speak about being HIV positive in that?", "He never had full-blown AIDS", and so on.
Furthermore, his diagnosis was as well entangled with political credos in the same discussion with a commentary clarifying, 
"He isn't positive. This was a lie spread by the Republican party to try and hurt Streisand during the Clinton years. You will remember what a huge supporter she was of them and the Democratic Party. Martha Steward was also a victim - her arrest and conviction was engineered by the Repugs to get her." 
Also, some made a snarky remark, trying to imply,
"No, he doesn't still have AIDS. He decided to exchange it for a food allergy. They're all the rage these days."
Despite the public's opinion of the actor, his mother remained at his side, loving and caring for him. There were even suspicions that Gould wrote a book because he was apart from his family. However, he later revealed that this was not the case!
In any case, the openly gay actor seems unconcerned about the rumors or any negative press he receives, and he has his own notion of happily ever after in his head. 
Wish to learn more about his love situation, him, and his whereabouts? Let's delve in!
His Coming Out & Plans Family With Partner: Getting Married Soon?
The Prince of Tides star has had wonderful backing from his family since coming out in front of his parents in 1988, and their love for their son has not been fazed.
You May Also Like: Openly Gay Vern Yip Candid On Husband & Children; Rocky Or Rock Solid?
In an August 1999 interview with The Advocate, mother Barbra Streisand stated that she welcomes son Jason as he is.
"I would never wish for my son to be anything but what he is. He is bright, kind, sensitive, caring, and a very conscientious and good person. He is a very gifted actor and filmmaker. What more could a parent ask for in their child? I have been truly blessed. Most parents feel that their child is particularly special, and I am no different. I have a wonderful son. My only wish for my son, Jason, is that he continues to experience a rich life of love, happiness, joy, and fulfillment, both creatively and personally."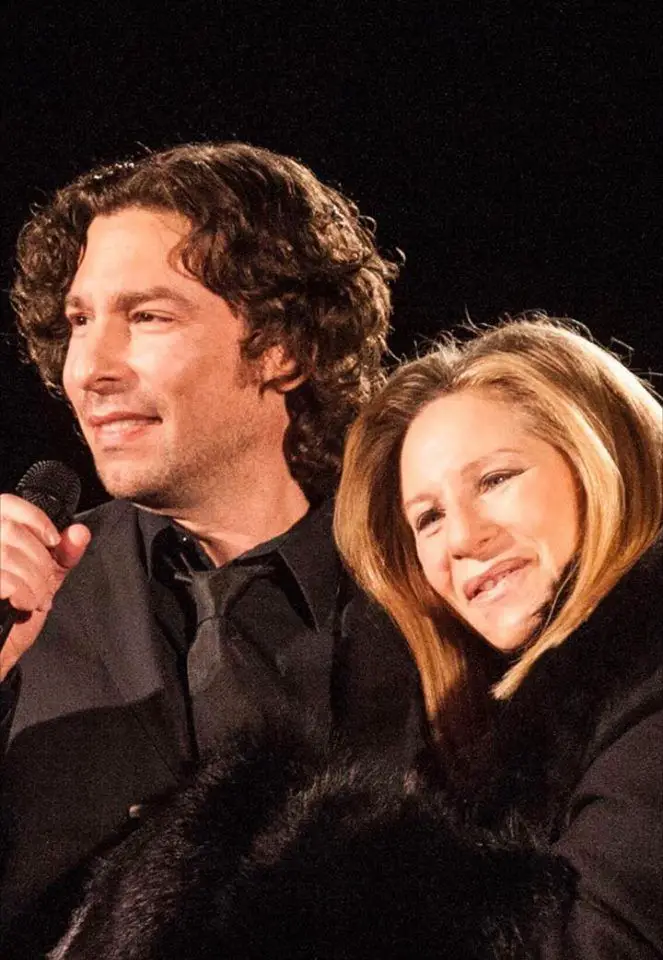 Jason Gould alongside his mother Barbra Streisand. (Photo: Pinterest.com)
With the help of his family, Gould has fully accepted his sexuality and has had no worries about professing to be gay.
Don't Miss: Openly Gay Lee Daniels & Boyfriend Are Power Couples | Children Status Now
The Listen To Me actor, on the other hand, has managed to keep info about his personal life under wraps, preserving his reclusive nature. 
Still, when it came to dating, he has had expressed his opinions. In a chat with Billboard when asked about dating as the son of one of the biggest gay icons in the world. 
"Well, dating is challenging, period, isn't it?  But I'm pretty comfortable in my own skin now.  It's hard to tell what other people may know or not know, or project, or assume about you.  All I can do is be myself."
Likewise, the actor, on either arm, has simultaneously announced his family goals while remaining tight-lipped about his private dating life. His desire for children and a family is similar to that of any other straight man.
In a 2000 interview with the New York Daily News, he expressed his desire to one day give his parents grandchildren and have a family of his own.
"My mother would love to have a grandchild, and I think that is probably the greatest disappointment to her. But you know, she may still get one."
While expressing his desire to have a child with his partner, Gould, who stands at 5'7", has never disclosed anything about his relationship or his plans to marry anybody quite yet.
As his father, now 82, and mother, now 79, age, the actor's chances of giving his parents grandchildren may be threatened.
Know More About Jason Gould, His Family & Net Worth 
On December 29, 1966, Jason Emanuel Gould was born to his mother Barbra Streisand and father Elliott Gould, both of whom are big-screen actors. His parents divorced on July 9, 1971, after separating in 1969.
However, it seems The Big Picture star has found a new passion in life in the form of singing. Embracing the footsteps of his mother, the 10 times Grammy Awards recipient, the Say Anything star has traveled down the musical path in the recent phase of his career.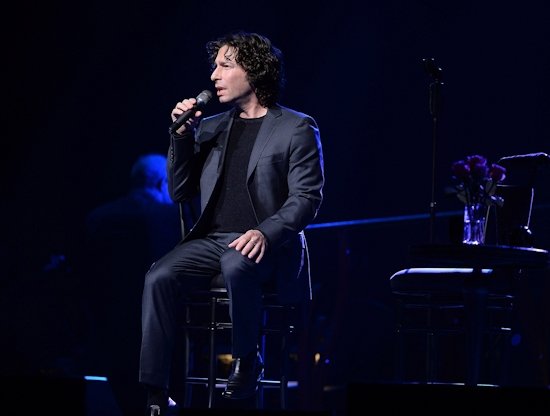 Jason Gould performing his song Morning Prayer in front of a live audience. (Photo: AK.lst.fm)
At the age of 54, the actor and singer have had a successful career. Having managed to break free from the shade of his celebrity parents, he has developed his own identity distinct from that of a star child.
According to Celebrity Net Worth, Gould has a net worth of $15 million relying on his career as an American actor, director, producer, and singer.
The same magazine further detailed his mother, Barbra Streisand's net worth as making a fortune of $400 million through her profession as a singer, songwriter, actress, and filmmaker. 
According to Celebrity Net Worth, she was the highest-paid female singer at the period of her musical tours, earning $60-80 million. As the saying goes, like mother, like son. 
Read Also: Aaliyah Mendes: Details on Her Age, Singing and Connection with Family
Throughout his career, Gould has evolved as he has held a variety of positions, from actor to director. But it appears that, after years of struggling with his inner self, he has finally found his calling in life.