Entertainment
Who Is Jason Segel Girlfriend Now? His Dating History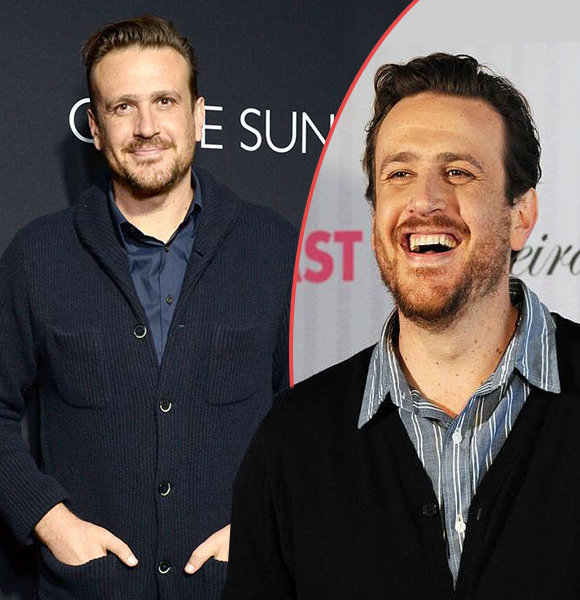 Jason Segel is an actor best known for playing Marshall Eriksen in CBS's How I Met Your Mother (2005-2014). Some of his most notable movies are Forgetting Sarah Marshall (2008), The Muppets (2011), The End of the Tour (2015), and Sex Tape (2014).
On top of being a successful actor, he is also a very writer, musician, and songwriter. His songs have appeared in Freaks and Geeks (1999), Forgetting Sarah Marshall, I Love You, Man (2009), Get Him to the Greek (2010), and How I Met Your Mother.
Despite being busy with his project, Jason has been in relationships with many women. Though he has dated many girls, he has never been married. But it seems it is going to change. Is he going to have a wife?
Keep scrolling to know more about his personal life. 
Jason Segel's Wife
Segel has never been married, despite his several previous relationships. However, Segel was in a committed relationship with his girlfriend. 
The How I Met Your Mother star was dating Alexis Mixter, a photographer. Initially, Segel kept her girlfriend a secret. However, he was spotted with his girlfriend together multiple times in a short span in December 2014, and rumors of the two being an item surfaced in early 2015.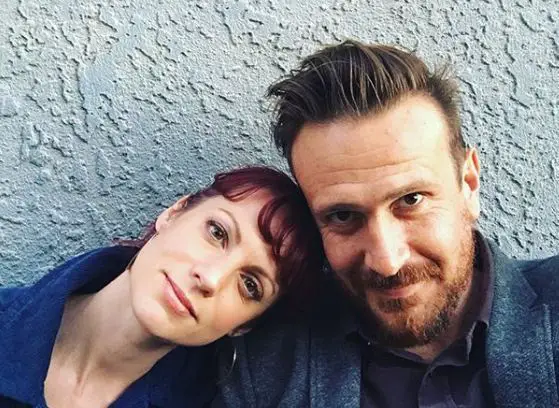 Jason Segel with girlfriend Alexis Mixter in December 2019 (Photo: Alexis Mixter's Instagram)
After that, he announced his relationship with Alexis and started flaunting their love for the world. But, after being together for eight years, the couple said their goodbyes to each other. 
The news of their breakup came through Alexis when she shared a touching Instagram message with a photo of the two on Thursday, announcing their split.
Their fans were shocked by the news as they thought Alexis would be Segel's wife. However, their fans didn't want their relationship to end like Segel's previous relationships. 
Jason Segel's Past Relationships 
Jason's earliest known romantic relationship is with Freaks and Geeks co-star Linda Cardellini. The two dated from March 2001 to January 2007.
More On Linda:- Linda Cardellini's Partner Steve Rodriguez Wiki, Age, Children, Net Worth
After his split from Linda, he got into relationships with Chloe Sevigny, Michelle Ryan, and Michelle Trachtenberg, none of which lasted for more than a few months. The Muppets actor also dated actress Michelle Willaims from February 2012 until their split in February 2013.
He also briefly dated Serbian-Australian actress Bojana Novakovic in 2013.
Jason Segel's Weight Loss
The actor underwent a transformative weight loss in 2013 for his role in Sex Tape. Jason starred alongside Cameroon Diaz for the movie, and the How I Met Your Mother star spoke to Us Weekly about his weight loss.
"I've just been living healthy, exercising, eating right — no more midnight pizzas. This time when I take my shirt off, I've made a promise to myself, it doesn't have to be funny."
He also revealed that he received some heat for Forgetting Sarah Marshall, where he was completely nude. He further explained that different characters required different body types and that the Sex Tape would be R-rated. He further commented teasingly, "and I'm not in shape for no reason."
However, his weight loss did not make any difference in his career as he was already an amazing actor. 
Jason Segel's Career
Jason Jordan Segel was born on 18 January 1980 in Los Angeles, California. His father, Alvin Segel, was a lawyer, while his mother, Jilian Jordan, was a homemaker. He has two siblings; brother Adam Segel and sister Alison Segel.
Explore: Antwone Fisher Did Not Want to Have Kids- What's the Story Behind It?
Jason began his career in 1998 and played minor characters in movies like Can't Hardly Wait (1998), Dead Man On Campus (1998), and SLC Punk! (1998). He got his big break in 1999 when he began appearing in Freaks & Geeks (1999-2000).
He has donned the mantle of many memorable characters throughout his career, including the likes of Horatio in Gulliver's Travels (2010) and Vector in Despicable Me (2010).
Despicable Me's Agnes:- 'Despicable' Star Elsie Fisher Age, Height, Siblings, Parents, Net Worth & Essential Details Revealed
Jason also directed, wrote, and starred in Dispatches from Elsewhere, which was released in 2020.
He is in the main role in Shrinking, which is in pre-production. He is also the show's executive producer.
According to Celebrity Net Worth, Jason has successfully accumulated a net worth of around $50 million with his hard work and dedication. 
Stay tuned to get more updates on Jason Segel.