Entertainment
Jason Silva Had A Girlfriend But Couldn't Turn Her Into A Wife; Because Of Gay Sexuality?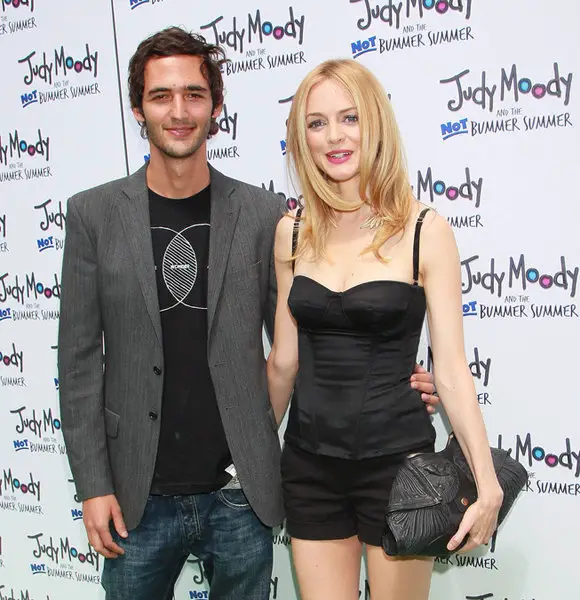 Having a girlfriend is one thing, but making her your wife is a different thing. Marriage is the next big step for a relationship and a lot of people, who are in a relationship, intent on getting married to their partners.
But, that was not the case with famous TV personality Jason Silva, who was unable to turn his former girlfriend into his wife. But why was he unable to do that? Was it because he is gay, or was there some other reason behind it?
Let's find out!
Why Did Jason Silva Not Get Married To His Former Girlfriend? 
Jason Silva was famously in a relationship with actress Heather Graham. The two were head over heels in love, and although the exact date of their first meeting remains confined to the couple, the two were jubilant in their relationship.
Split After Engagement:- Engaged Couples Christian Carino & Lady Gaga Splits
Back in 2011, they claimed that the key to their happy relationship was the fact that they did a lot of "lazy cuddling." Jason elaborated,
"I take her to eat Venezuelan food in the East Village. There's a great place called Caracas. We do a lot of lazy cuddling."
Heather added,
"Laziness, eating."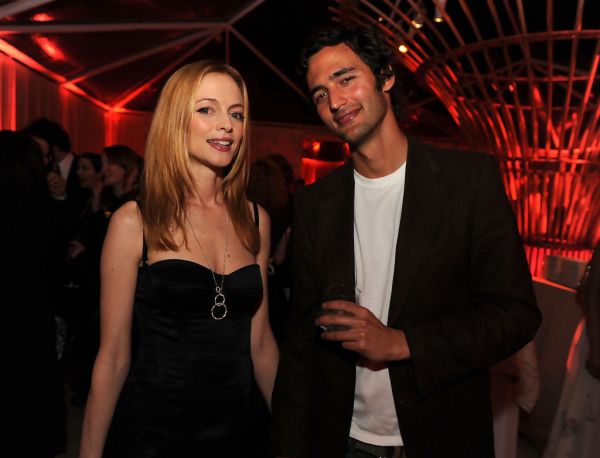 Jason Silva and Heather Graham were in total love with one another (Photo: zimbio.com)
The pair also claimed that they were perfect for one another because of their similarities. Heather said,
"He's awesome. He has a very positive, optimistic outlook. I think I do, too, so I think that helps, because anyone can get a bit stressed."
Jason seconded this and continued,
"It's dopamine feedback lube of positivity going both ways. Rapturous love - ecstatic bliss."
But despite all this, the two did not get married in a fancy wedding and ended their relationship in 2013. Further, the couple didn't make any baby from their time as lovers.
The reason behind the split was not made public, but back in 2013, Heather revealed why she did not get married to anyone she ever dated. She said,
"I want to choose better for myself. I think everyone I've dated has been great, but maybe not the most compatible match ... I kind of feel like I dodged a bullet. I'd rather be happily single than unhappily married. In the meantime, I'm having a lot of fun." 
Maybe, the fact that the two did not see a marital relationship brewing between them led to the split. But let us not reach any significant conclusion without any official statement from either end.
Heather's Ex-Boyfriend:- After Much Dating Has Matt Dillon Found The Girlfriend He Can Get Married To?
And in case you did not know, Heather has not only dated Jason, but she was also romantically linked with celebs like James Woods, Matt Dillon, Edward Burns, Leonardo DiCaprio, Benicio Del Toro, Kyle MacLachlan, Russell Crowe, Scott Speedman, Matthew Perry, and Adam Ant.
Speculations Regarding Jason's Sexuality: Gay or Straight?
People often assume that Jason is a gay man, and maybe which is why he has been public of his opinions on same-sex marriage and gay rights. If you are a fan of Jason, you shall see that he is not shy of advocating his views on gay people and their rights.
But, if you expect the TV personality to be a gay man, you might be disappointed.
Dating Life With New Girlfriend
Post a failed relationship, Jason is back in the dating game with his new girlfriend. The TV star has been dating a woman named Rachel Rossitto since 2018.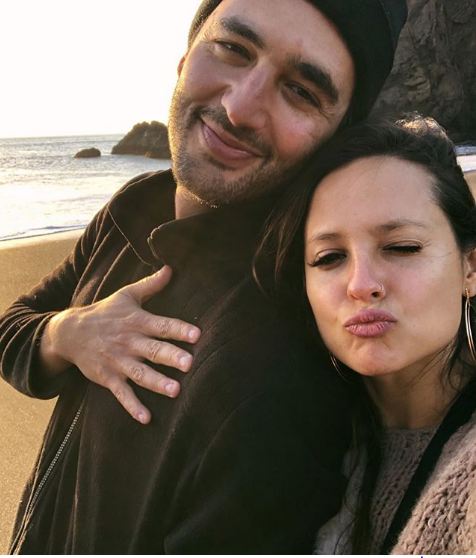 Jason Silva and girlfriend Rachel Rossitto at the San Fransisco Bay Area in December 2018 (Photo: Rachel Rossitto's Instagram)
Rachel was previously engaged but she broke up with her fiance after five years of relationship.
The couple is joyfully pursuing a casual romance and has not committed to spending the rest of their lives together. But, Rachel looks to be close to her boyfriend's family, especially his brother and father. Rachel even claims to be 25 years older than her partner but, judging by her looks she seems to be just kidding.
Newly Found Girlfriend:- Gianluca Vacchi Age 51 New Girlfriend After Split With Wife, Who Is She?
During their romance of nearly a year, Jason and his girlfriend have taken several romantic trips and visited cities like Amsterdam, London, San Fransisco, and some more.
While both the duo look deeply in love with each other, they might want to know one another honestly before making any rash decision regarding their relationship.