Entertainment
Jeff Ross Roasts Only Loved Ones; Does That Mean He Has A Girlfriend Or Is He A Gay Man?
To make people laugh isn't an easy task, as people won't necessarily laugh at all the jokes made, especially when the joke's on you.
And in this hectic world, where people have almost no time spared for taking the time out to smile, a comedian devoting his life and career making that effort to make people laugh deserves an appreciation.
Jeffery Ross, who is known for disposing brutal insults to his friends and enemies equally on the Annual Comedy Central Roast Specials likes roasting his loved ones especially, but what about his love life? Is he dating a girlfriend or does he belong to the gay side? Or, is he a married man with a wife?
Let's find out!
Is Jeffery Gay?
For a comedian so popular, being single at the age of 51 seems to create doubt on his sexuality, making people speculate him to be gay.
However, the speculations are now proven to be false as Jeffery himself clarified his sexuality, claiming that he does not belong to the gay side. On 12 June 2011, he took to Twitter to declassify his sexuality in which he wrote,
"Just because I'm not gay doesn't mean I can't march up & down my street wearing leather shorts w/my boobs exposed. #gaypride #iloveeverybody"
However, Jeffery is out and loud about supporting Gay Pride. He has been vocal about his support throughout by sharing various posts on Instagram and Twitter. He even attended the Gay Pride NYC 2015 and even displayed a placard expressing his love for the transgenders and other special children of the god.
See Also:- Tyler The Creator Dated Both Girlfriend & Boyfriend, Does That Make Him Gay?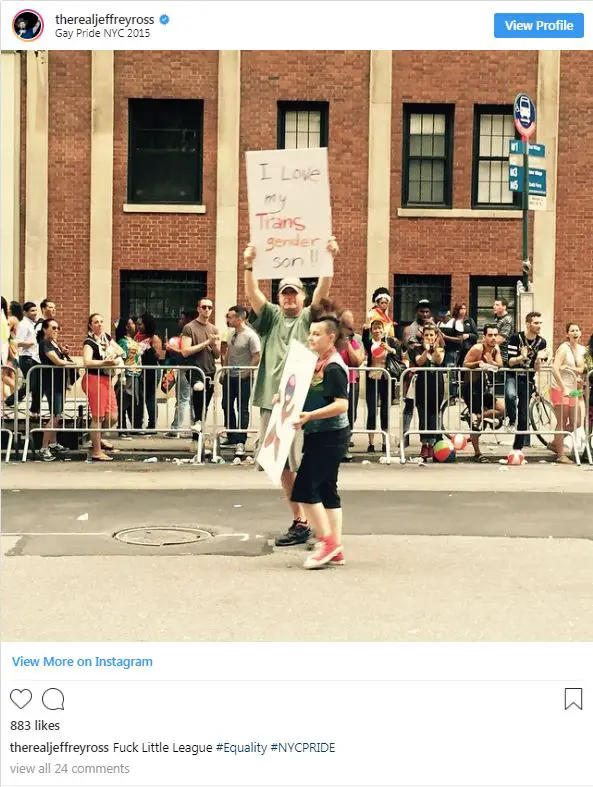 Jeff Ross shows his support for gay and trans people in Gay Pride NYC 2015 (Photo: Jeff Ross' Instagram)
Moreover, he was spotted holding a placard that reads "I am proud of my transgender Son." He even tweeted about going to San Fransisco for performing for Gay Fellas,
"Next weekend ! Me and @benjiaflalo gonna come to San Francisco to entertain all you gay Asian Jews! @CobbsComedyClub"
Looking at his posts, it can be realized that he holds a soft corner for the LGBT group and has been supporting them with all his heart.
Hats off, Jeffery!
Is Jeffery Married or Dating someone?
Jeff's love for his work is out in the open, and everybody is aware of it. After losing his mother to cancer and his Dad to drug-related issues at teenage, Jeff and his sister were viewed differently. That is what made him help people move on, who have gone through the same tragedies. A guy with so much of love and care to offer to the people in need hasn't yet been heard being in a relationship.
You May Find Interesting:- Paula Abdul Has Loads On Her Back; Injury While Young, Failed Married Life And The Use Of Drugs
However, Jeffery was reported dating "Georgina the Waitress". She was the only girlfriend whose name was attached with Jeff, back in 1992. Since he was single in the 2000s, no news had hit the media regarding him having a wife, which made it almost clear that he wasn't married.
But by 2013, rumors surfaced that he was dating a mystery girlfriend and was even pictured with the lady while attending the premiere of the movie, The World's End.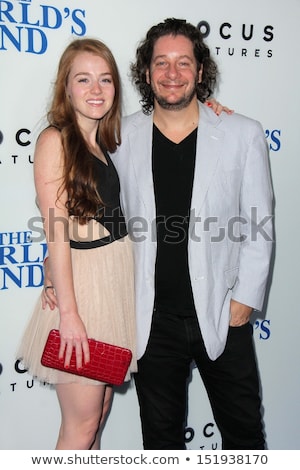 Jeffrey along with mystery girlfriend attending the premiere of The World's End (Photo: ShutterStock.com)
Back in February 2017, Jeff was also seen hugging Charlotte McKinney during the football match between Los Angeles Lakers and New York Knicks held at New York City's Madison Square Garden.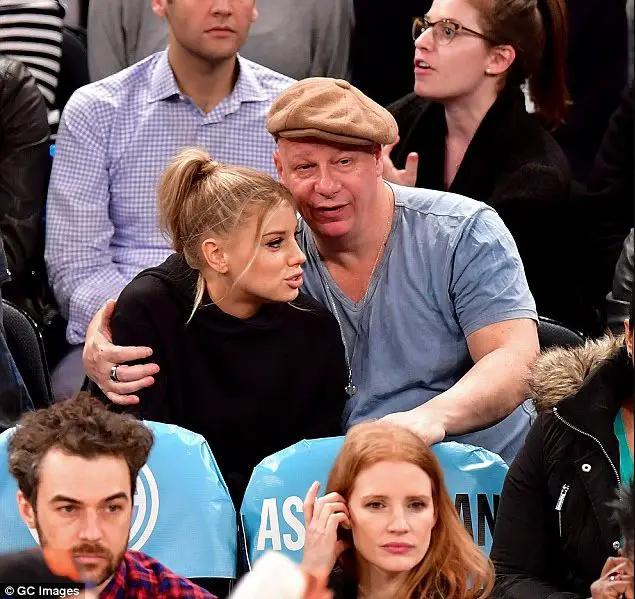 Jeff Ross gets spotted hugging Charlotte McKinney in February 2017 (Photo: GC Images)
However, the pair never came out as dating and are supposed to be just good friends. Further, he shared a picture of his mother via Instagram on 24 February 2017 mentioning his will to marry his mother.
More From LiveRamp Up:- Mary Marquardt Wiki: Bio On Chef's Mother Amid Death Speculation; Married, Husband & More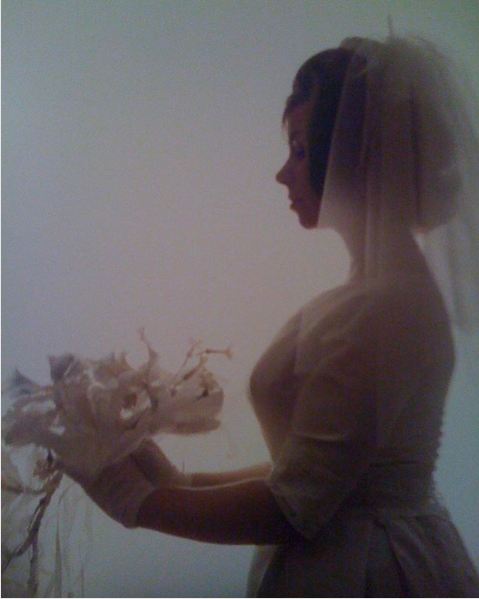 Jeff shares the portrait of his mother on 24 February 2017 (Photo: Jeff Ross' Instagram)
Well, he seems to be searching for a lady with the traits of his mother in her. Let's hope the comedian finds love in his life soon! Jeffery, who ages 53, has always been best at what he does; he has entertained his viewers by his acting, comedy and his writing skills throughout his career.
He was also given the Title of the "Roastmaster General" on the talk show 'Jimmy Kimmel live' along with the 'Meanest Man in Comedy" by the New York magazine. He has gained massive success in his career, which contributes to the staggering net worth of $2 million.
The world needs more people like Jeffery and Rodney Carrington to fill laughter in people's lives where Hatred, misery, and violence have taken over the world by a notch.
Stay with us for the emerging updates on Jeff Ross!