Entertainment
Jess Hilarious Boyfriend, Real Name, Son, Net Worth
Comedian Jess Hilarious hails from...broke things off with boyfriend as...began dating her ex after....shifted focus on her son...born with the real name...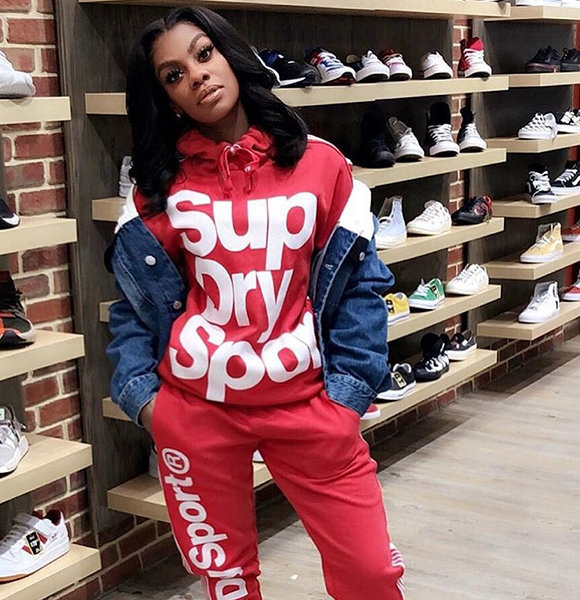 Hailing from Baltimore, Maryland, Jess Hilarious is a stand-up comedic, TV personality and an Instagram star. 
Fans best recognize Jess for her recurring appearances on MTV's Wild N' Out. Beyond the Nick Cannon-hosted program, she also boasts features on various shows on BET, TMZ, VH1, and Centric.
The comedian initially gained traction via hilarious skits on Instagram. Her sense of humor and good looks proved a devastating combo. As of July 2019, she garners 4.5 million followers on the social media giant.
Dating History, Boyfriend & Son
An Instagram star at heart, Jess chronicles everything via posts. Her love life with comedian ex-boyfriend Kountry Wayne was no different.
Fellow Wild N' Out Alum:- Who Is Wild 'n Out's Rasika Mathur Boyfriend & What Is Her Ethnicity?
In early-2019, the Wild N' Out star found herself entangled in a love triangle. After confirming her dating status with Kountry, she got labeled a homewrecker by her then-boyfriend's ex-wife. In response, she accused the comic's ex of being bitter.
Amid all the drama, Jess and Kountry broke things off, only to reunite in late-February 2019. As a way of apologizing, the latter gifted the former a house. The reunion, however, wouldn't last forever. By June 2019, the pair announced their split.
Talking about the breakup, the mom of one shared that Kountry would be better off his ex-wife. In an Instagram post, she previously hinted the split by calling her ex-boyfriend "a best friend."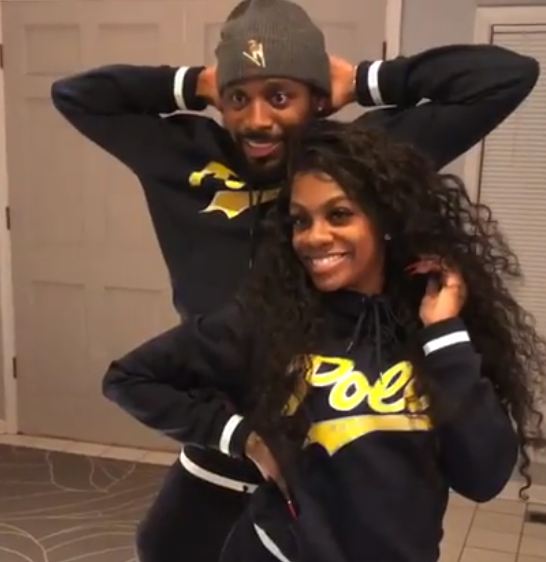 Jess Hilarious and ex-boyfriend Kountry Wayne back when they were dating (Photo:- bossip.com)
Post-separation, Jess completely shifted focus on her son Ashton, who wishes to have a brother. Ashton's father (Jess' baby daddy) is Rommie J.
Before igniting a romance with Kountry, the BET star was in a high-profile relationship with a man named Chris. In October 2018, she dumped her ex-boyfriend Chris after a fan sent her a video of him kissing another woman.
Age, Real Name, And Birthday
Jess Hilarious (real name: Jessica Moore) was born in 1992. An Aquarius by birth sign, she celebrates her birthday (16th February) on the same day as the Canadian musician Weeknd and Tik Tok sensation Jackson Felt.
More On Weeknd:- The Weeknd Bio, Family Background, Parents
When it comes to her upbringing and family background, the Instagram star turned TV personality - age 27 - maintains a level of mystique.
Net Worth & Hair Raising Controversies
A talented stand up comic, Jess has opened for Martin Lawrence, a legend in the comedic circuit. As an actress, she began starring as Tiffany in Fox sitcom Rel in 2018.
Best revered for her Instagram series, Jess with the Mess, the Baltimore Maryland-born comedian used her social media fame to further her show-biz career. In 2019, she and DC Young Fly hosted the BET Social Media Awards.
Fellow Comic:- Sarah Silverman Husband, Hair, Sisters, Brother
From receiving backlash for her comments on Sikhs to posing nude in a bathtub with her son, Jess is as controversial as the next celebrity. On the bright side, her burgeoning net worth continues to see a rise because of the publicity.