Only a few shows along with its characters become internationally recognized, and their characters can leave a mark in the heart of the audience. And when audience gives a place in their hearts then the fame comes automatically. Also, there are few uber fans as well.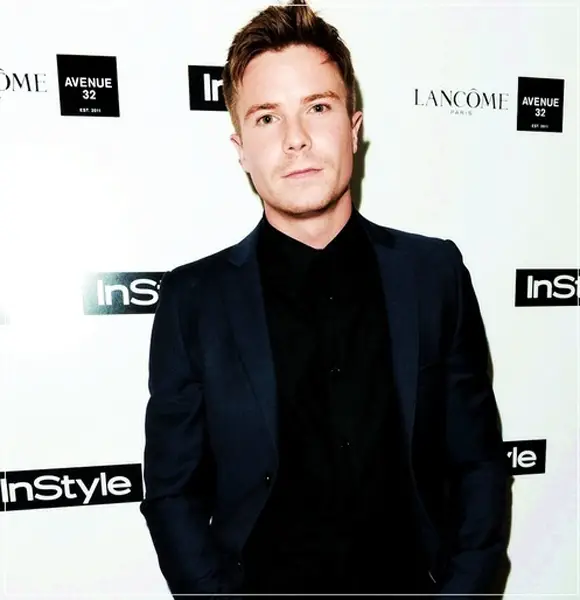 Only a few shows along with its characters become internationally recognized. These make-believe figures often leave a mark in the heart of the audience. And when the audience gives a place in their hearts, then the fame comes automatically. Also, there are few uber fans as well.
Actor Joe Dempsie gained fame with the hit show, Game of Thrones. The Liverpool native has a huge fan following, and among many fans, he shared an incident of an uber fan - who went to the extent of asking his ex-girlfriend's mom in the hopes of dating Joe. So what was his reaction? What else did the fan do? Did Joe respond to the video? Let's read to know more.
Joe Dempsie's Extreme Reactionary Fan!
Game of Thrones' fame Joe Dempsie revealed an incident of a fan in an interview on 18 July 2013. He shared about a Danish fan, who sent videos to his ex-girlfriend's mother, asking to arrange a date with Joe.
Fans' Opinion:- Tyson Beckford Fans Say He Married Girlfriend But Kim Hints He's Gay
At first, the fan sent a video to the agent where the fan confessed her desire to date him. She waited for a week for a reply and then she sent them to everyone, with whom he ever interacted over Twitter; including his ex-girlfriend's mother.
Citing the same incident, Joe said,
"The girl sent a video to my agent of her talking to her webcam saying she thought I looked very nice and would I like to go on a date with her. A week after, she sent it to everyone I had ever interacted with on Twitter, including my ex-girlfriend's mum."
Moreover, Joe described the video as,
"Video two starts with her on a piano. She starts singing a song about me, and as she gets into the first verse this chorus of male backing singers come up behind her."
The uber fan was waiting for Joe's response, but he failed to respond to her. So she sent him the third video which was the farewell video.
"It was her farewell video. By now everyone in Game of Thrones had seen it and Oona [Chaplin - who plays Talisa Maegyr] started tweeting her back."
Fans are the most significant accomplishment for any actor. So to acknowledge her effort, Joe decided to respond in a unique way.
"I freeze-framed the video and my friend took a photo of me kissing her face, and I sent it to her."
When Joe's performance touched his audience's heart, many would have wondered if he is single or dating someone?
Joe's Dating Life, Rumored Girlfriend
Joe has maintained a tight guard over his personal life the last few years, and least information about his romantic life has surfaced in the media.
It remains unknown if he presently has a girlfriend or not. However, it's hard to believe that a good looking guy like Joe is not in a relationship. So it is possible that he is romancing with his girlfriend secretly, away from the limelight.
But when he shared the incident of his uber fan, his other ardent fans got to know that he had a girlfriend in the past. But without any revelation of the name, the identity of her remains a secret. And the mention of ex-girlfriend must be enough to fend the gay rumors.
Gay Rumors:- Alleged Gay Richard Simmons' Massive Net Worth! Among Richest Fitness Gurus Now?
Also, Joe Dempsie appeared as a gay in the music video "Blue," published on 15 April 2016. The Blue is the single debut of Rob Green, and in the music video, Joe is in a gay relationship with Rob Green.
However, the ex-girlfriend above mentioned isn't only one whom the actor has dated.
Joe was previously involved in a dating relationship with Irish model-actress, Katie McGrath. The couple started dating in 2007 and remained together for nearly three years, before separating in 2010. Joe and his former girlfriend have not yet revealed the factor which caused their once passionate romance to end.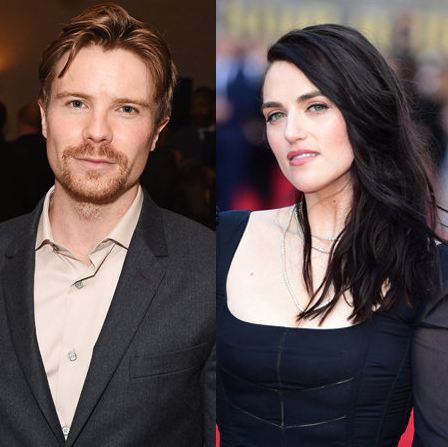 Joe Dempsie and Katie McGrath dated from three years from 2007 to 2010 (Photo: Wikinetworth.com)
Soon after the breakup, Katie became involved with actor Colin Morgan, and the pair have been dating ever since. Similarly, Joe has also been linked with his Skins colleague, Larissa Wilson.
Alleged Girlfriend Pregnant:- Cameron Payne Reportedly Dating, Rumored Girlfriend Pregnant, Who Is She?
The show ran for six years from 2007 to 2013 during which the two worked as co-stars. The duo were lovers onscreen which probably gave rise to the dating rumors. However, in real life, neither Joe nor Larissa have come forward to address the issues surrounding them.
Joe Dempsie Net Worth
Joe debuted on Television with a series Peak Practice in 2000.
And, since then he has appeared in many television series, but his memorable performances include Skins, Doctor Who, Merlin, and Game of Thrones.
His film credit also includes Heartlands, One for the Road, Edge, Blitz, and Monsters: Dark Continent. With his hard work, dedication, and passion towards his craft, he has accumulated a net worth of $1 million.