The actor-turned-musician Juliette Lewis gained popularity in her teens when she was seen in the 1991 movie Cape Fear and Natural Born Killers in 1993...she lived a life of a severe challenge until her late 20s...Juliette Lewis was born on...The first and foremost partner of Juliette known to the public is...It led to the husband and wife getting divorced...With the height of...her total net worth is...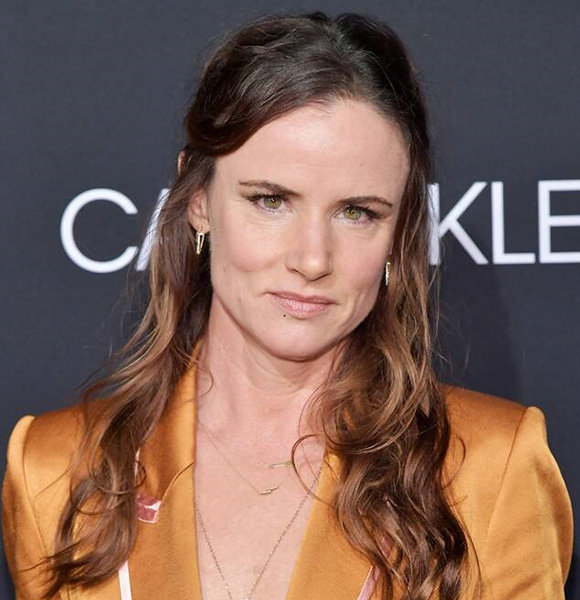 Actor-turned-musician Juliette Lewis gained popularity with her performances in the early 90's crime thrillers like Cape Fear and Natural Born Killers.
Even though her fame-filled journey began in her teens, Juliette lived a life of severe challenges until her late 20s. From weed addiction and abandoning her education to getting arrested, she once nearly destroyed her reputation and career.
But, with the problems of her past buried in the past, Juliette now lives a happy life pursuing acting and music. Her notable solo album was Terra Incognita, released in 2009. 
Bio & Family
Juliette Lewis - age 46 - was born on 21 June 1973 to graphic designer mother Glenis Duggan Batley and actor father Geoffrey Lewis. The Los Angeles, California native's family separated after her parents got divorced when she was only two years old.
The actress, along with her siblings, lived with both parents at different times. Her parents always encouraged artistic stances taken by their children. By the age of seven, Juliette knew she wanted to act on stage due to her fondness for drama.
While growing up, Juliette was very rebellious. Part of it could be her fame starting in her early teens, but one can only speculate. When she was 13, Juliette began smoking marijuana, and at the age of 15, she dropped out of high school.
Furthermore, the same year, she was also arrested for going to a club underaged. Her mugshot, which was blown up by her father, is still with Juliette.
Breakup Gone Bad
The first and foremost partner of Juliette known to the public is none other than Brad Pitt. The two met on the sets of the TV movie titled Too Young To Die in 1990. Juliette was only 16 at the time. The boyfriend and girlfriend were together until their break up, four years later.
Juliette's Former Lover:- Finally Released! Brad Pitt and Angelina Jolie Give their First Joint Statement on Divorce Since Split!
Juliette was walloped by the break up in a way that her whole personal life started falling apart. She drove into drug addiction, which later on also affected her career as she stopped getting more prominent roles. 
Her drug addiction led her to join a stint in the Florida Church of Scientology Detox Center when she was 26 years old. She eventually came clean and took her life back on track.
Dating History
After Brad Pitt, Juliette was married to Steve Berra, a professional skateboarder in 1999. The couple found it difficult to cope with Steve's workaholic nature. It led to the husband and wife getting divorced four years later in 2003.
And in 2004, Juliette dated Chuck Liddell. However, the details of their relationship are not very well known to the public. She also dated Travis McCoy briefly in 2012.
Explore:- Tom Sizemore Looks Back At The Time When He Had Drug Addiction; Possesses Failed Relationship With Wife And Girlfriend
Apart from these, she was rumored or reported to have dated Tom Sizemore, Johnny Depp, Leonardo DiCaprio, and Adam Sandler.
Relationship Now
As of 2019, Juliette appears to be dating musician Brad Wilk. The duo became public about their romance in 2016. And, as of 2019, they still seem to be going stronger than ever.
The two even went on a tour with Juliette's band, Juliette and the Licks. Brad, the drummer of Race Against The Machine, separated from his wife Selene Vigil-Wilk in 2013 but filed for divorce in 2017.
Juliette Lewis with boyfriend Brad Wilk on 17 September 2019. (Photo: Brad Wilk's Instagram)
Juliette and Brad, time and again, post cute photos of each other on their Instagram handles, which shows a healthy romance between the two.
Net Worth, Height
The actress of height 5 feet and 6 inches (1.68m) has been able to collect a substantial net worth from her acting and music career.
She gained her fame through movies like Kalifornia, What's Eating Gilbert Grape, The Basketball Diaries, and Hysterical Blindness. Further, her career as a musical artist has also equally prospered.
From her experience in the entertainment, Juliette has already summoned a rewarding net worth of $20 million.