Justine Skye is a promising singer who has already worked with the likes of...her cover of Drake's Headline has over...had the opportunity to date...at present, she is dating...possess mixed-ethnicity with...is the daughter of parents...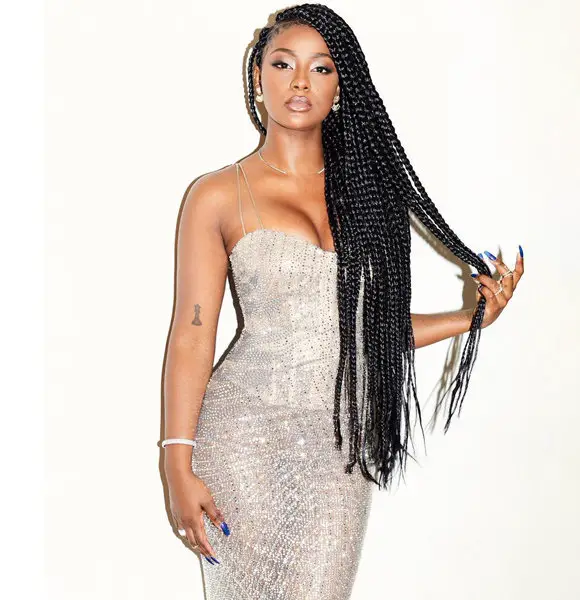 A promising artist, Justine Skye is swiftly climbing through the ranks and has established herself as a talented singer in the music industry. She has worked with the likes of Tommy Hilfiger, Jay Z, and Tyga at a very early stage of her career. 
Despite her young age, Justine carries herself with maturity, and people of all age groups follow her calm persona and music. Her cover of Drake's Headline has already gained 2 million views on her self-titled Youtube channel.
Dating Boyfriend?
When it comes to dating, Justine is far ahead on the list than many of her fellow artists. She's already had the opportunity to date five men in an equal number of years between 2014-2019.
Justine's Ex-Boyfriend:- Playboi Carti Girlfriend, Gay, Real Name
At present, Justine is dating DC rapper Goldlink. She opened up via Instagram on 16 January 2019, where she admitted to being in a relationship with her new boyfriend for three months.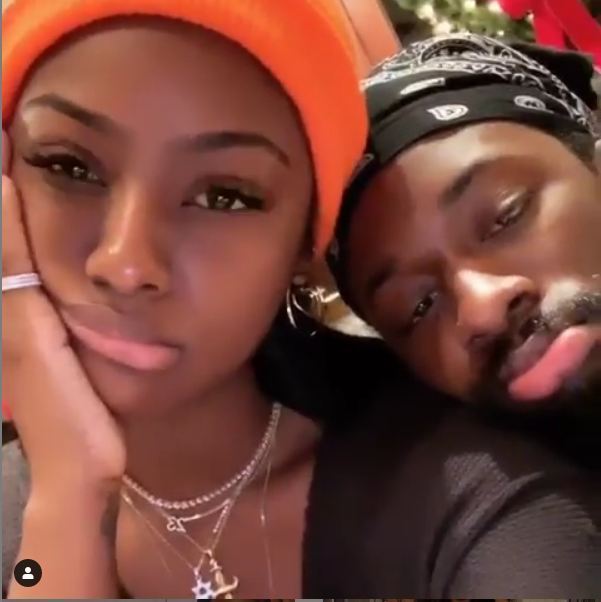 Justine Skye and boyfriend Goldlink on 16 January 2019 (Photo: Justine Skye's Instagram)
Before dating Goldlink, Justine was in a constant physical and mental drain. She had accused her former lover Sheck Wes of hitting her and refusing to accept his crime. However, after much investigations, Sheck Wes was adjudged not guilty.
Based on the incident between Justine and Sheck, her now-boyfriend Goldlink released a song titled Justine's Interlude in January 2019. The song addressed the allegations of domestic violence and the relationship between Justine and her ex-boyfriend to make her feel better.
Other than Goldlink, Justine also dated a series of other celebs, including Playboi Carti, Wizkid, Justice Winslow and Lewis Hamilton.
Height, Age, And Ethnicity
Inheriting an Afro-Jamaican and quarter Indian ethnicity, Justine Skye was born on 24 August 1995.
Also Mix-Raced:- Sophia Body Wiki, Age, Boyfriend, Ethnicity
Being a native of Brooklyn, New York, and Justine boasts a height of 5 feet 9 inches (1.79 meters).
Justine - age 23 - is famously recognized for her purple-tinted hair, brightly hued lipstick. She is followed by thousands worldwide for her beautiful voice and chill attitude. 
Parents & Siblings
Justine is the daughter of parents: Nova Perry and Christopher Skyers. Being the only child of her parents, she has no siblings. Her mother Nova is an entertainment lawyer; whereas, her father Christopher works as a corporate merchandiser.
Extroverted now, the singer was shy and notorious as a teen. Justine dropped out of high school to pursue a career in music but eventually was homeschooled by her parents to make her study.
It was when Justine visited the music panel of BMI with her mother and stunned everyone through her singing talent that Justine finally overcame her shy nature.
Net Worth
Justine Skye earns an average of $290 - $4.6K per year from her Youtube channel.  In addition to that, she has also established herself as an actress, which has further boosted her net worth.
Till date, she has featured in movies and TV shows like Wonderland and The Fashion Fund. Besides acting, Justine's hit singles like You Don't Know Me, Hard Work, and Everyday Living has further propelled her net worth up to a couple of million.