Entertainment
Know Fox News' Sean Hannity's Wife Jill Haniity, Two Children and Family Life. Divorce Rumors?
Have you read the New York Times-bestselling books: Let Freedom Ring: Winning the War of Liberty over Liberalism, Deliver Us from Evil: Defeating Terrorism, Despotism, and Liberalism and Conservative Victory: Defeating Obama's Radical Agenda? If you have, you probably know the author of those books, Sean Hannity.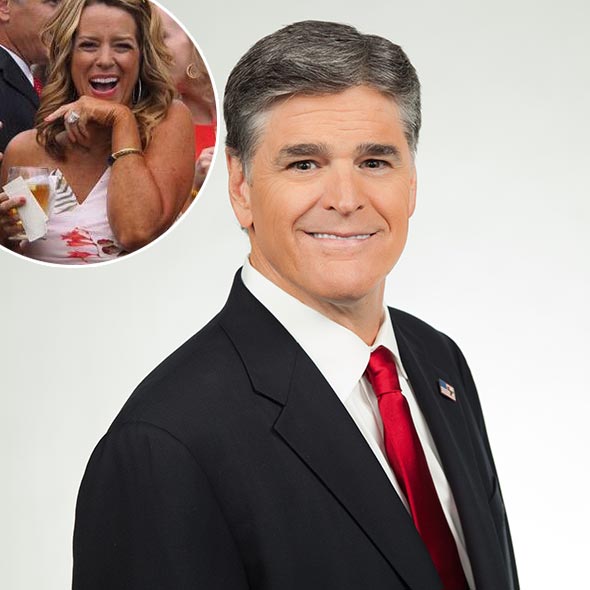 Quick Information
Gay

No

Siblings

Three (Sisters)

Official Site

https://www.hannity.com

Instagram

https://www.instagram.com/seanhannity/?hl=en

Twitter

https://twitter.com/seanhannity

Facebook

https://www.facebook.com/SeanHannity/

Eye Color

Black

Hair Color

Black

Feet (Shoe) Size

8.5 (US) 39 (EU)

Height/ How Tall? 5' 11" (1.80 m)
College

New York University, UC Santa Barbara, & Adelphi University

High School

St. Pius X Preparatory Seminary

Career

1982-present

Awards

Marconi Award (2003)

Net Worth

$220 Million (Estimated)

Salary

$40 Million (Approx.)

Date of Birth Dec 30, 1961
Wedding Date

9 January 1993

Divorce/Split

Not Yet

Wife/Spouse

Jill Rhodes (M. 1993)

Relationship Status

Married

Daughter/s

Merri Kelly Hannity

Son/s

Sean Patrick Hannity

Mother

Lillian F. Hannity

Father

Hugh J. Hanity

Ethnicity/Race

Irish-American

Zodiac Sign

Capricorn

Birth Name

Sean Patrick Hannity

Profession

Journalist

Home Address

New York City

Birth Place

New York City

Nationality

American
Very few haven't read the New York Times-bestselling books: 'Let Freedom Ring: Winning the War of Liberty over Liberalism,' 'Deliver Us from Evil: Defeating Terrorism, Despotism, and Liberalism,' and 'Conservative Victory: Defeating Obama's Radical Agenda?' 
The author of the stated books is none other than Sean Hannity, age 57. He is a host of a cable news show called Hannity on Fox News Channel.
Sean's Family: Kids & Wife
On TV, the Fox News Channel personality comes off as a stern man. But in reality, he's a family man. Sean even dedicated his first book to his wife and kids.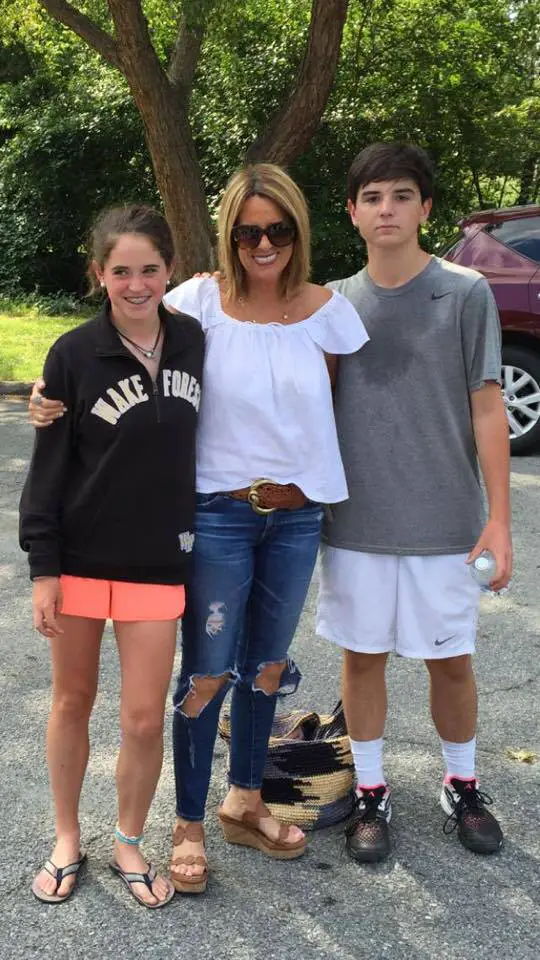 Sean Hannity's Wife, Jill Rhodes and their two kids (daughter and son) pose for a photo (Photo: Jill Hannity's Facebook)
It was 1991 when Sean was working at WVNN radio where he met his to-be-wife Jill Rhodes. Jill was working as a political columnist for Huntsville Times.
Falling in love at first sight, Sean used to do whatever he could to get close to her. He used to send her voice mails and frequently asked her for ideas on any topic he thought.
Discover:- Star Chef Tom Kerridge Shares Miracle Weight Loss Plan & Family Moments
Once Sean asked her to attend a mayoral debate with him, and it was a date. She couldn't refuse the request. All of Sean's efforts came to fruition when the couple got married on 9th January of 1993 after dating for almost a year.
The couple has been through thick and thin with eachother ever since and will soon cross the three decades milestone.
Sean and Jill are a blessed pair with two children. An elder son, Patrick Hannity, was born in 1999 and a daughter, Merri Kelly, in 2002. Patrick is now 20 years old while Merri is 17 years old.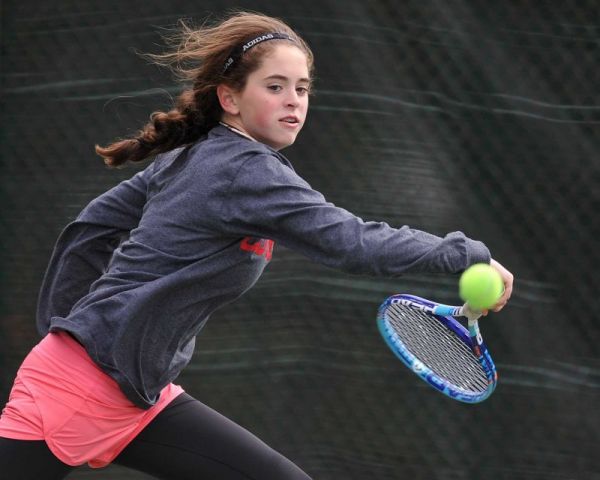 Merri Kelly playing tennis during the NASSAU County varsity girls' tennis singles final at Eisenhower Park, 2015 (Photo:- newsday.com)
The couple is loving and responsible for their children. Sean's kids are interested in tennis. Sean told in an interview with cigaraficionado.com with Marshall Fine;
"Most of my spare time is spent shagging tennis balls for my kids or doing something else with them,"
He then tackled the wrong misgiving surrounding his TV personality by claiming that at home, he's just a normal dad and a husband.
Headed For Divorce?
No relationship is perfect, and there are times when how strong the bond between those in the relationship gets questioned.
After Sean admitted in 2013 that he started lusting after women other than his wife, the couple faced some hard times in their marriage. Many assumed that after this confession, the relationship between Sean and Jill turned sour.
A few years after, in 2016, a regular guest on his show, Debbie Schlussel alleged that Sean invited her to a hotel room a book signing. She later freed Sean of the accusations when she told LawNewz:
"Sexual harassment has a special meaning under the law, and I would never accuse him of that. "
As his sign-off phrase for his show "Let not your heart be troubled," the couple have stuck together and are sorting through whatever life throws at then within their marriage.
Sean's Mini-Bio
Sean Hannity, a formal general contractor, turned political commentator, was born on 30th December of 1961.
He is a drop-out of Adelphi University and New York University. Sean hosts The Sean Hannity Show, a nationally syndicated radio talk show that airs in the US. The beloved author is also the famous host of a cable news show, Hannity, on Fox News Channel.
Sean has received various awards including Marconi Award in 2003 and 2004, MediaMatters award for "Misinformer of the year," Freedom of speech award in 2003 and National talk show host of the year for three consecutive years.
Moreover, Sean has interviewed various leading personalities throughout his career, including President George W.Bush, then Vice-president Dick Cheney, George Zimmerman, Reverend Jesse Jackson, and many more.
Despite being voted "Worst News Host" by colleagues in 2014, he has been one of the top conservatives political commentators since years. He is regarded to be close to the GOP, unlike Bill O'Reilly, who is another top commentator for Fox. 
An Interesting Interview:- Sean Hannity Concludes Russian Government Not Guilty following Assange-Hannity Interview
The self-proclaimed King Of Cable News reportedly makes $36 million annually from his TV gigs. Over the years, Sean has used his earnings to invest in real estates. Business Insider claims that he has luxury homes in Long Island as well as Naples.