Kyrie Irving started his professional career back in...Although not married yet, the basketball player has a list of...a daughter named after Kyrie's late mother...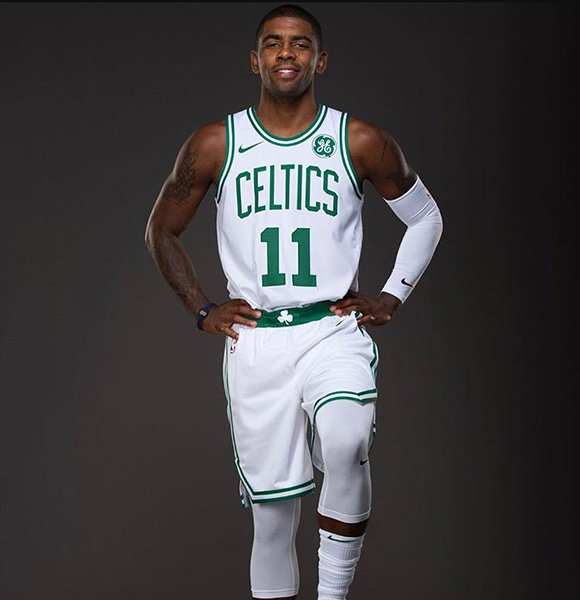 Kyrie Irving started his professional career in 2011. Selected by the Cleveland Cavaliers in the draft, he played with the team for six seasons. And within the first, he got named the NBA Rookie of the Year.
After the Cleveland Cavaliers, the NBA star went on to play for the Boston Celtics. In 2015/2016, Kyrie signed a 5-year contract with the Celtics worth $9.4 million.
Then in July 2019, Irving approved his stay at the Brooklyn Nets as a free agent. While the details on his professional career are widely known, the personal side of things remains vague to most of his fans.
Scroll down to read about his dating history, details on dad and mom, and more!
Kyrie Irving Has Wife Or Girlfriend?
Despite having a great professional life, the same cannot be said regarding Kyrie's personal life. He is not married yet. But, Although unmarried, the basketball player has a long list of girlfriends which even includes a baby mama.
First up on the list is Andrea Wilson. Started dating in 2013, the couple welcomed a daughter named Azure Elizabeth. Named after Kyrie's late-mother, Azurie was born on the 23rd of November 2015.
However, even after parenting a child together, the couple ended up parting ways. The NBA Star pays his baby mama $4,500 a month as a settlement to raise their daughter.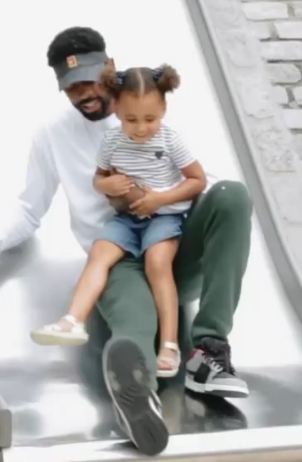 Kyrie Irving and his daughter Azure Elizabeth (Photo: Kyrie Irving's Instagram)
Moving on from the failed relationship, in November 2016, the player started dating American singer, Kehlani Ashley Parrish. But, the couple's affair also did not last very long. Kyrie and Kehlani parted ways in March 2016.
The same month, Kyrie was dating model Chantel Jeffries. But, the relationship was even more short-lived as they broke up the same year in August. After a couple of failed romances, Kyrie might have finally found the one.
As of 2019, the NBA player has been romantically engaged with YouTube and Instagram model Golden. However, neither Kyrie nor Golden has commented on the subject of their relationship.
Kyrie Irving's Family; Dad, Mom
Kyrie Andrew Irving was born on the 23rd of March 1992, in Melbourne, Australia. However, he moved to the States with his family when he was young and ended up growing up in West Orange, New Jersey.
He is one of three kids of his parents; Drederick Irving and Elizabeth Irving. For siblings, Kyrie has two sisters named Asia Irving and London Irving.
Upcoming Star In NBA :- Markus Howard Stats, Contract, Salary, Girlfriend
The NBA player is not the only one to be famous in his family. His dad is a former basketball player. Drederick played for the Bulleen Boomers. But, sadly, he lost his mom, a musician when he was just four years old.