LaMelo's girlfriend is...has not been dating since...has reached the age of...from a famous family...net worth is not...father and brother have a net worth of...didn't go to college...has a height of... recently cut his hair...has a tattoo on his...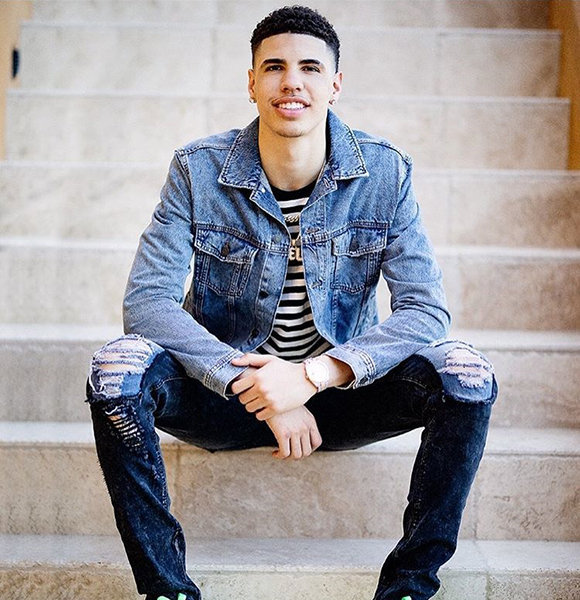 Almost everyone familiar with the American basketball scene knows the legendary Ball family. The Ball family is a group of basketball fanatics. And, the youngest member of the family, LaMelo Ball, is also following the footsteps of his family members towards an NBA career per se. 
LaMelo is one of the highest-rated young basketball players in the world right now. The 18-year-old player has managed to turn heads everywhere he plays.
Know more about this massive prodigy, including his girlfriend and net worth right here.
LaMelo's Dating Life
Before we talk about LaMelo's basketball achievements, let us first talk about his off-the-court activities. Specifically about his relationships and dating life.
LaMelo was rumored to be going out with an 18-year-old Instagram model Ashley Alvano.
The speculations about LaMelo dating Ashley sparked after he introduced her to the public on his family show, Ball in the Family, back in August of 2019.
Also Read:- Otto Porter Girlfriend, Parents, Family, College
But the lack of pictures of them together, or any other kind of proof of their relationship, pointed to the fact that Ashley was, indeed, not his girlfriend.
LaMelo is single as of October 2019 and has not been spotted with any other girl. He might not even have time for dating as he is focused on making it as the number one pick to the 2020 NBA Draft.
Family
LaMelo was born into a family of athletic prowess and stardom. He is the son of American businessman and popular media personality LaVar Ball. LaVar played basketball and football while in school. He was the person, who coached LaMelo during his early years.
On the other hand, LaMelo's mother is Tina Ball, also known as Christina Catherine Slatinsky. She, too, is a former American basketball player, but she chose to stay away from the media limelight, unlike her husband and her sons.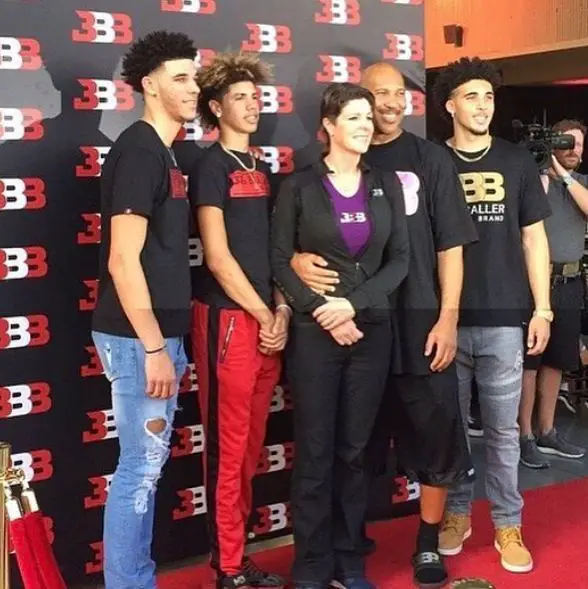 LaMelo Ball poses with his family in 2017 (Photo: LaMelo Ball's Instagram)
LaMelo is the youngest of three children of the family. His eldest brother Lonzo plays for the New Orleans Pelicans. Similarly, middle brother LiAngelo plays for the Los Angeles Ballers.
Net Worth
Playing for the Illawarra Hawks of the Australian NBL, LaMelo made a name for himself by choosing to play overseas rather than stay in the US.
LaMelo, along with the considerable fame, also has earned a significant amount of money playing for the Hawks. He signed a two-year contract with them on 18th June 2019, which pays him around $68,400 as salary plus benefits.
You Might Also Like:- Luka Doncic Dating, Married, Parents, Ethnicity
Even though his wage figures are out in public, his net worth figure is yet to be revealed. On the topic of net worth, his father LaVar and his brother Lonzo have a net worth of $4 million and $6 million, respectively.
Bio And Height
LaMelo Ball was born in Chino Hills, California, United States, on 22nd August 2001, making him 18-years-old. His birth sign is Leo, and he has a chest tattoo. He has a height of 6 feet 3 inches or 1.98 meters and a weight of about 75 kgs or 180 lbs.
Previously, he enhanced his looks with his curly long hairstyle. But, as he had been rocking the same style for quite a while, he trimmed his hair on 15th July 2018 right after getting offered $800 from his father and brother Lonzo.