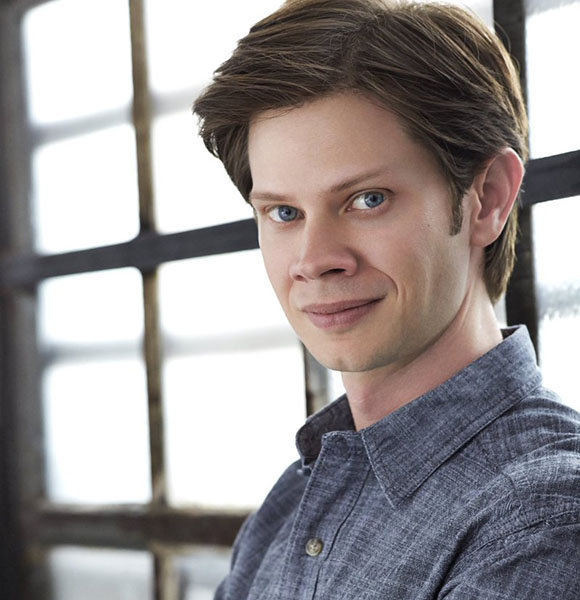 Internet is a wild place; a mere meme might spawn a catastrophic rumor that could prove devastating to a celebrity's career.
Actor Lee Norris became an unlikely target of such a meme-induced joke in 2016 when a side by side photo of him and musician Chanel West Coast went viral. It essentially gave rise to the rumors that he was a transgender.
Is Lee Norris Transgender?
It is no surprise that the Boy Meets The World star bores an uncanny resemblance with his alleged doppelganger, Chanel West Coast. Though not related through blood, he and the Been On rapper very much look alike.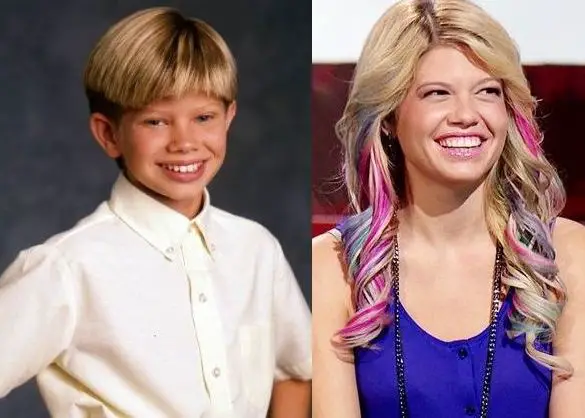 Young Lee Norris and his alleged transgender self, Chanel West Coast side by side (Photo:- pinterest.com)
The origin of the stated meme still evades public knowledge though. Still, it managed to elicit precious reactions from all.
Famed Transgender:- Marci Bowers Before and After Pictures & Family With Wife; A Bio
Everyone seemed to have a burst of good laugh about it. Even Chanel responded to the viral meme by jokingly writing:-
"I got news for all these dumb sites posting that ad saying I'm transgender and used to be Minkus...you got a BIG lawsuit coming your way lol... "
Lee is yet to react to it - well, atleast in the public platform. That said, it's not difficult to imagine he and his wife sharing a chuckle when the stated meme got first brought to their knowledge.
Status With Wife Now
By the time, the transgender rumor blew out of proportion, Lee and his wife Andrea Norris were a married duo for nearly five years.
If only the trolls online were familiar with how well he jells with his partner, they would have never made the most of his resemblance with Chanel West.
Equally Exuburent Married Life:- Giacomo Gianniotti Wife, Wedding, Girlfriend
Nevertheless, everything indicates the One Tree Hill star to being a "man," and nothing more or less. Together with his wife Andrea, he began hosting Married With Television from 2017.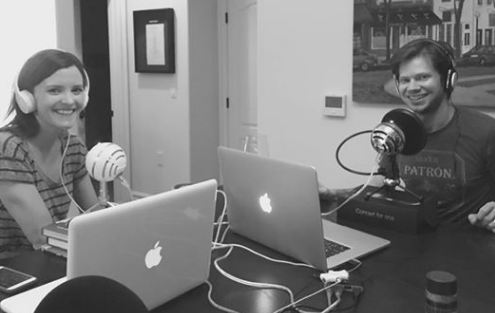 Lee Norris and wife Andrea Norris host the podcast circa 2017 (Photo:- Lee Norris' Instagram)
Considering how long they have been together, the news of them starting a family anytime now shouldn't come as a surprise.
Essentials - Family & Age
Lee was born in the year 1981 at the family home in Greenville, North Carolina, USA.
Despite insufficient info on his family & close relatives, fans assume that the Girl Meets World actor - now age 37 - grew up in comfort. The belief stems mostly from his on-screen persona of a "soft guy."
Celeb With Elusive Background:- Ariel Helwani Wife, Net Worth, Family
A graduate of Wake Forest University, Lee landed his first significant acting role in the 90s sitcom The Torkelsons.
Movies & TV Shows
However, his watershed moment came when he got cast to play as Stuart Minkus in the hit ABC series, Boy Meets The World. For six seasons, between 1993 and 1998, he entertained the fans with the iconic character.
Portraying Marvin "Mouth" McFadden in beloved teen series One Tree Hill, Lee then wowed the TV audience with his acting talents.
American Gothic, Dawson's Creek and The Walking Dead are his lesser known TV shows appearances.
Beyond the small screen, Lee boasts several high profiles film credits. A frequent collaborator of director David Fincher, his most notable movies includes Zodiac, Surf School, and Gone Girl.