Entertainment
Lily Mo Sheen Boyfriend, Lesbian, Parents, Nationality
American actress Lily Mo Sheen proved that she was a genuine artist with terrific performances in the few movies she has acted... While her parents are open about their love life, Lily usually keeps a low-profile and doesn't want to publicly reveal her relationships or crushes...However, she was left feeling awkward when her mother disclosed Lily's celebrity crush!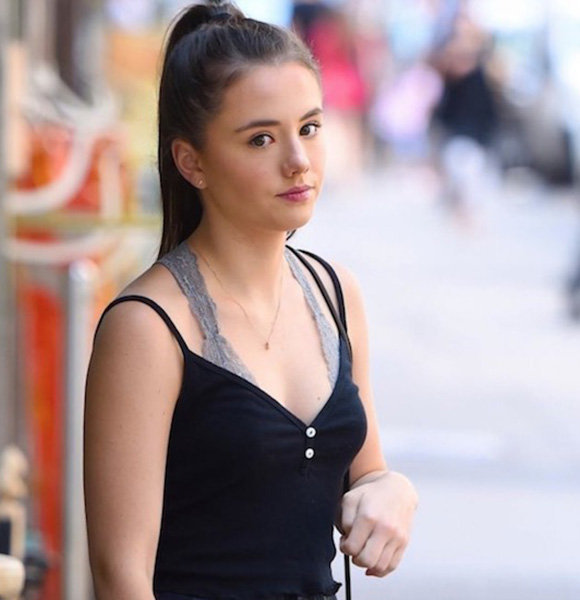 American actress Lily Mo Sheen was previously known as a child born with a silver spoon in her mouth. All because her parents' had celebrity status. But, over the years, she proved that she was a genuine artist with applauding credibilities to sow in movies.
Starting her career as a child actress, Lily began exploring broader and more challenging roles. She is now considered as the future star of Hollywood. But, while her parents are open about their love life, she usually keeps a low-profile on relationships.
However, Lily was left feeling awkward when her mother disclosed her celebrity crush!
Dating Life, Mother Reveals Crush
Lily often insists on her private life being nobody's business, but sometimes she gets betrayed by her own family. 
In 2017, when her mother, actress Kate Beckinsale, attended the Jimmy Kimmel Live, she disclosed the celebrity crush of Lily. The Van Helsing actress revealed that Lily's infatuation was none other than Jimmy Kimmel himself, which left her then-teen daughter embarrassed.
Crush Exposed:- Did Brec Bassinger Start Dating and Turn Co-Star Into Boyfriend Or is That Just A Fluke? Talks About Crushes And Nervousness
In reality, Lily has not mentioned about having a boyfriend and usually sighs aways from the dating question. In 2017-18, she was frequently seen hanging out with her friends also consisting a guy who left many assuming that the two were dating.
However, the story was soon turned down after the two came out as nothing more than friends.
Lily, who is straight by sexuality, is also vocal about the rights of gay, lesbian, and transgender people, and was also spotted attending the Los Angeles Gay Pride in June 2018. 
Parents Reunite For Lily's Graduation; Age, Height, College
Lily Mo Sheen is the child of famous actor parents: Michael Sheen and Kate Beckinsale. Born on 31 January 1999, she currently ages 20 and is known for short height of four feet eight inches yet fitting body measurement.
She followed her parents' footsteps at a young age and was first seen in the 2006 movie "Underworld: Evolution" playing the younger-self of her mom's character. Later, Lily - who possesses an American nationality - went on to perform in two more movies alongside Kate including Click and Everybody's Fine. 
Celeb With Perfect Body Measurements:- Demi Rose Bio: From Dating DJ Boyfriend To Stunning Measurements Of Instagram Star
While Lily is excelling in her acting career, she hasn't abandoned her education.
In 2017, she graduated from the Harvard-Westlake School located in Studio City, Los Angeles. Her estranged parents, who had split in 2003 after dating for eight years, also put aside their differences to reunite the family on the occasion of their daughter's special day and congratulated Lily on the day of her graduation.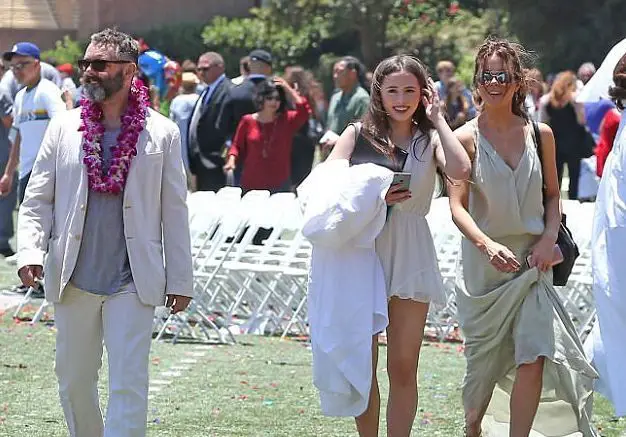 Actress Lily Mo Sheen with parents Michael Sheen and Kate Beckinsale at her high school graduation in 2017 (Photo: Dailymail.co.uk)
Post her high school graduation, Lily immediately enrolled for college and got accepted at the New York University. But, she hasn't revealed the subject on which she is pursuing her Bachelor's degree.