Entertainment
Does Rapper Lupe Fiasco Have A Girlfriend? Has Any New Albums Or Tour Dates To Hit Fans With?
Lupe Fiasco has been rapping his way to success and glory as a professional singer and musician. But is he an equally successful person when it's about his love life as well?
Many people know that he is no short of success as a rapper, but does he lack a lady in his life or has a girlfriend? Or has he done one better in love life and has a wife? Let us find that out.
The Secretive Love Life of Lupe Fiasco: Dating A Girlfriend? Or Already Married?
For those are willing to know about his dating life, Lupe Fiasco has a girlfriend, and her name is Dani Evan. Evans is an American model, and the two began dating one another back in 2013 and have been going strong with their romance ever since then.
The two have been quiet and secretive about their love in public, and they aren't fond of publicizing their relationship which is understandable. But we hope that we get to know more about the love between them. However, in the meanwhile, we also would like to wish them the very best for their relationship.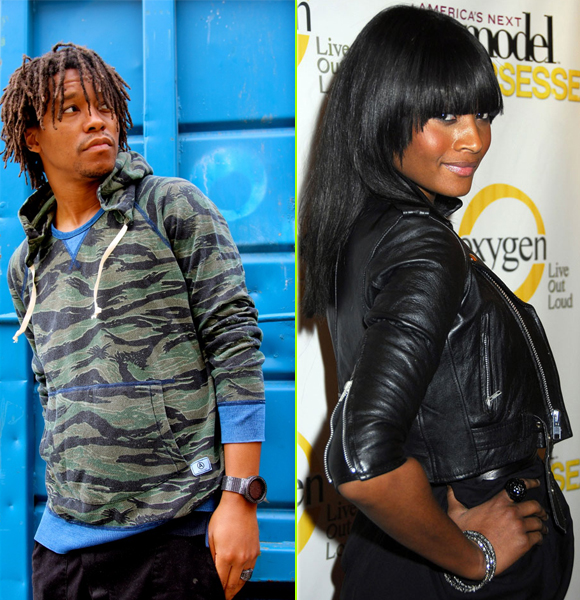 Caption: Lupe Fiasco and Dani Evans are dating one another but are mum about their relationship.
Photo Credit: liverampup.com
And did you know, that he was sued by the estranged wife of Charles Patton- who is serving his 44 years prison sentence for being the drug kingpin and running a heroin enterprise?
As per the reports, Lupe Fiasco helped the drug kingpin in hiding millions of dollars from his estranged wife such that he could screw her in the divorce.
Now, let's move on to Lupe's rise to the fame his albums and the upcoming tours.
Lupe Fiasco's Albums & Upcoming Tours:
Before dreaming of being a rapper, Lupe Fiasco was a poet. The story is that Lupe didn't like rap at first, but poetry and rap are naturally linked together. Lupe was striking his poetry by 8th grade and by the time he reached high school, he reportedly made a pact with his friend, Bishop G.
They then committed to honing their craft and skills and began writing raps 12 hours a day. Lupe soon started recording in his father's basement with old equipment that he had bought at a flea market.
Now he is someone who has given the fans so much of his skills and has hit them with albums like "Food & Liquor," "Tetsuo & Youth," "Drogas Light" and many others.
Caption: Lupe Fiasco's DROGAS Light [Full Album]. (Video Published on Jan 28, 2017.)
If you are a fan of him and are willing to catch him rap you to joy, you might have to wait for some time as he has got no tour dates lined up for 2017 as of now.
Lupe started the year 2016 with tours and had announced the tour dates through a Twitter post on December 28, 2015.
Besides his singing career, he keeps inspiring people with his quotes as well. Some of Lupe's best quotes include-
I think that all the silence is worse than all the violence
The truth is limitless in its range, if you drop the T and look at it in reverse it could hurt.
Just be yourself and one day you will find someone who loves you for everything you are, flaws or no flaws.
If they burn a book, have no worries. The book will feel NO pain so neither should you! True destruction of the Qur'an cannot be done with fire; it is destroyed when we fail to remember & practice its lessons in our daily lives. If this occurs, then it is ANOTHER fire that you should truly be concerned about!
Inspirational eh?
Stay tuned with us for further on the life of Wasalu Muhammad Jaco aka Lupe Fiasco!