Entertainment
Madison McLaughlin Wiki: Boyfriend Talks To Family Status – In Her Own Words!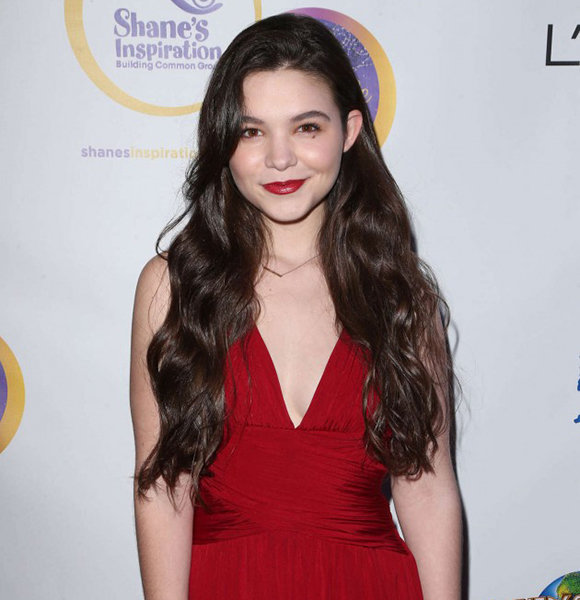 The actress who is famous for her acting prowess from the shows like Supernatural and The Mentalist, Madison McLaughlin has created a unique spot for herself amongst fans.
Well, since her fandom is firm, they are intrigued to know every possible detail regarding the life of Madison. Thus, this segment is dedicated to the talented actress, as we will shed light on her romantic life along with the wiki details. So, without further ado let's get started.
Supportive Family; Dating Since 2013, Going Strong
Madison McLaughlin was born to her parents in Baton Rouge, Louisiana, USA on November 5, 1995. Although she is famous as Madison McLaughlin, she was first named Madison Blaine Favaron. 
She is the youngest of three sisters Marissa, Mahrynn, and Mallory and has a step-brother, Taylor. She owes a significant portion of thanks to her family as they are the one who motivated her towards her dream. She appeared in the commercial at the tender age of two and joined acting classes at six.
See Also:- David Haydn-Jones May Just Be Married! Wife Revealed Despite Secrecy?
She moved to  Los Angeles at age 11 and eventually landed the roles in theater, movies, and television. Also, she was a participant at Miss California Teen USA pageant in the year 2009.
Furthermore, the year 2010 happens to be a tough year for Madison as her parents separated from each other and her father moved to New York. Moreover, she took some time to get accustomed to living without her father being around. 
Meanwhile, the way she shared her fondness for her mother on the occasion of Mother's Day 2017 via Instagram shows that she is close to her mother. 
"She always amazes me, but tonight she proved to not only know more Billy Joel lyrics than I do, but also to out sing me. As I get older, I'm realizing how much fun it is to not only have her as a mom, but as an actual, go-to-concerts-with, laugh-about-horrid-dating-stories-with, matching-shirts-in-public, real friend. Happy Mama's Day to the most resilient woman I know, who has walked through fire and came out stronger (and who also makes a mean jambalaya), who happens to be my mother."
Likewise, while in love, the action of partners involved speaks volumes than words; and by the looks of it, Madison is in love with American singer Dalton Rapattoni.
Don't Miss:- Felicia Day Has A Baby, But Still, Questions Linger - Is She Married?
Seemingly, the couple is dating for more than five years. Dalton;'s fan page took to Twitter back in 2013 with the adorable picture where Dalton was carrying Madison on his arms. Following the picture, the picture was captioned as the cute couple together.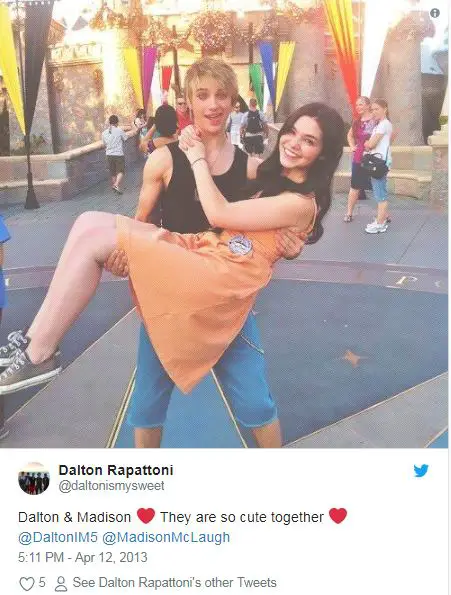 Madison McLaughlin with Dalton in 2013 (Photo: Dalton Rapattoni's fan page)
Moreover, Madison's presence on Dalton's birthday this year made the occasion even more special, and the twosome enjoyed the day in Disneyland. Well, the caption of Dalton's Instagram post of his birthday celebration grabbed attention where he addressed Madison as "m'lady."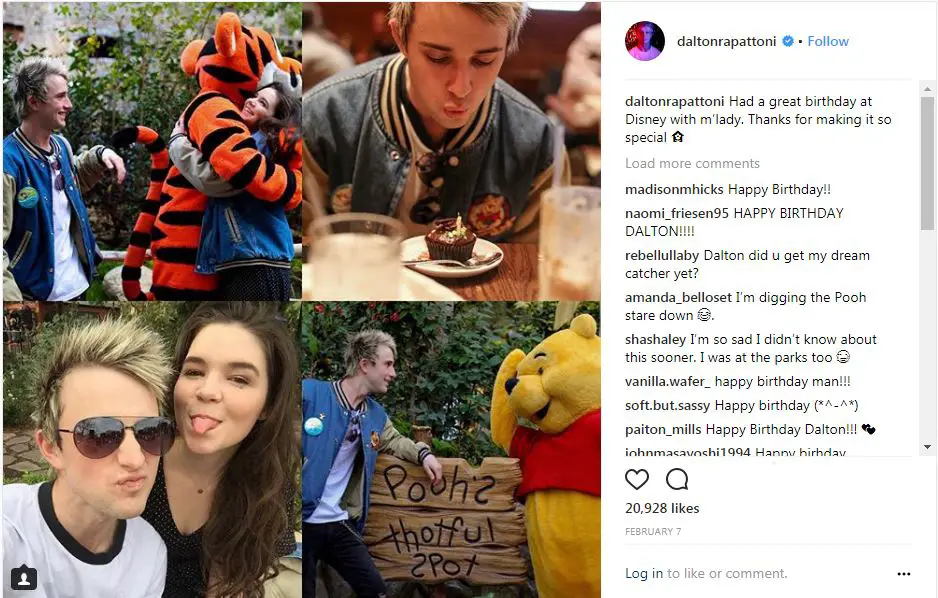 (Photo: Dalton Rapattoni's Instagram)
Further, Madison thanked her possible boyfriend, Dalton for loving her and tolerating her crankiness while wishing him "happy 3rd March" via Instagram. Well, the occasion could be thier anniversary, you never know!
just a couple of cheesin' goobers at the happiest place on earth ? thx for loving me through discovering how cranky I get on cough syrup ? having the flu is easier with you around. happy march third, here's to loads more ?
Meanwhile, Madison's recent post on 20 March via Instagram appears to be like a declaration of love!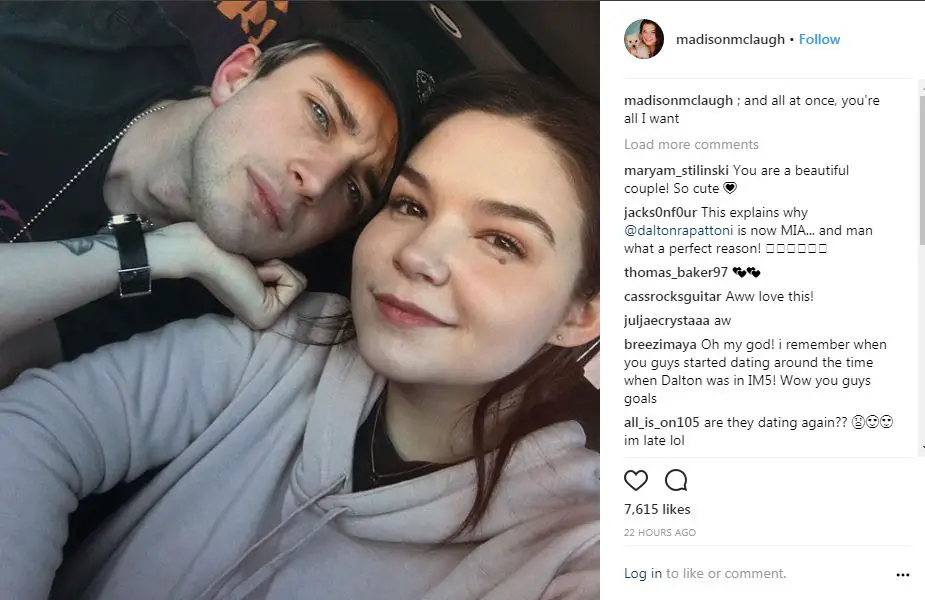 (Photo: Madison McLaughlin's Instagram)
The duo has given many instances of their budding romance, and still, the couple is going strong. 
Don't Miss:- Eric Johnson Got Wife For Birthday; Meet His Partner-In-Crime
The couple features their romantic bond together and they seemed to content into their relationship. On 4 June 2018, she took to Instagram with the picture alongside his boyfriend where she was resting her head on his shoulder.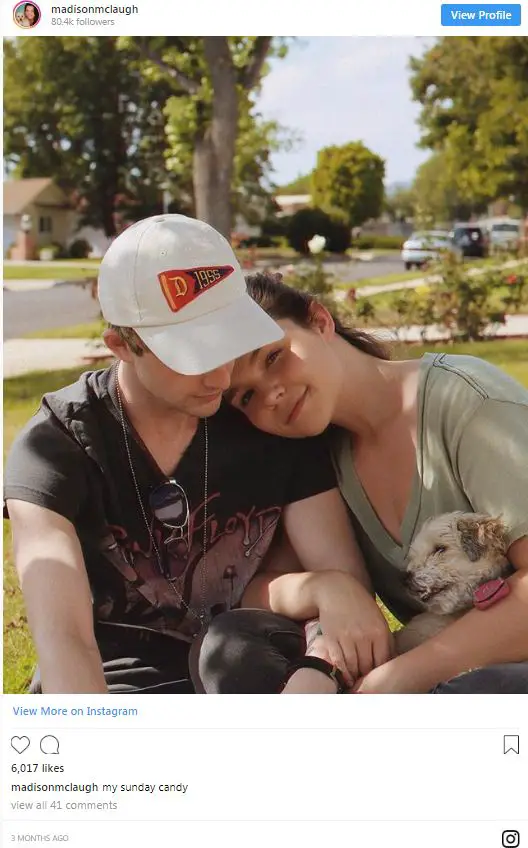 Madison McLaughlin with boyfriend Dalton (Photo: Madison Mclaughlin's Instagram)
In every picture the couple shares, their fans flooded them with their best wishes. Similarly, in August 2018, she shared the photo with her most attractive human being of them spending their time together. Her boyfriend is equally enthusiast to share their romantic pictures on his Instagram.
On 27 August 2018, Dalton Instagrammed the picture with his girlfriend where the couple was standing in front of the Ferris wheel captioning he is not the weenie baby who's afraid of height.
Well, with the long relationship of over five years, the couple has not talked publicly about their romantic affair. Keeping the public in delusion, they indeed update their love life on social media.