Entertainment
Manuela Escobar Bio: Daughter Of Pablo Escobar & Her Net Worth Today
Manuela Escobar is the daughter of the Colombian drug lord and narco-terrorist Pablo Escobar and his wife......Her bio suggests that she has been living under an assumed name......Though her father's net worth amounted to ... Manuela has been away from the luxuries and lives in...... Her life today is far from the spotlight as she......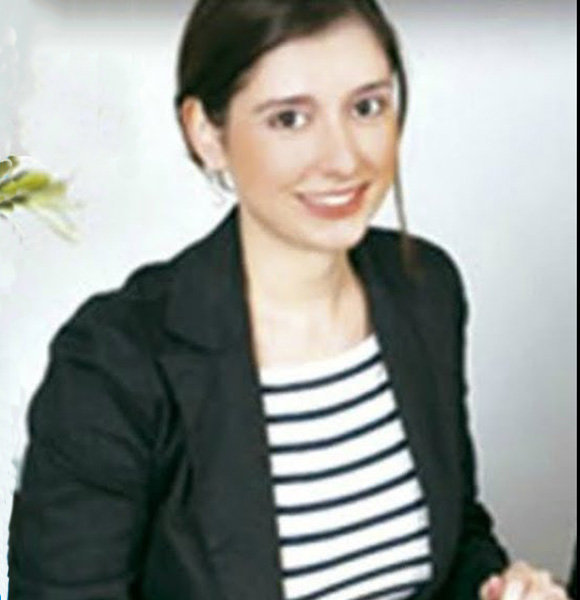 Quick Information
Net Worth

N/A

Siblings

1

YouTube

N/A

Instagram

N/A

Twitter

N/A

Facebook

N/A

Weight

N/A

Height/ How Tall? N/A
Grand Father

Abel de Jesus Escobar Echeverri

Grand Mother

Hermilda de los Dolores Gaviria Berrio

Education

Home schooled

Date of Birth 25-05-1984
Relationship Status

N/A

Children/Kids

N/A

Sister/s

No

Brother/s

Sebastian Marroquin

Mother

Maria Victoria Henao

Father

Pablo Escobar

Religion

Christian

Zodiac Sign

Gemini

Birth Place

Panama, Colombia

Nationality

Colombian
The daughter of a hardened narco-terrorist, Manuela Escobar grew up as her father's little princess. 
But even after Pablo's public demise, the family could not skip the drug lord's criminal history. Manuela had to change her real name to live a safe life, but it was not too long before her family's identity was revealed. 
Following the identity revelation, Manuela's fear led her to live an enclosed life.
Manuela Escobar Bio: Grandparents
Manuela Escobar is the youngest child and the only daughter of Colombian drug lord Pablo Escobar and his wife, Maria Victoria Henao. She was born on 25 May 1984 and held Colombian nationality. Her father was known as the "Cocaine King," who managed the Medellin Cartel in Colombia and was solely responsible for more than 80% of the cocaine business worldwide. Because of Pablo Escobar, the Medellin Cartel smuggled cocaine thrice compared to their main competitor, Cali Carter. 
Like Pablo, one of her uncles, Roberto Escobar, was also snuggled into her father's drug business.
Talking about Manuela Escobar's grandparents, Her grandfather Abel de Jesús Escobar Echeverri was a peasant, while her grandmother Hermilda de los Dolores Gaviria Berrío was a school teacher.
See Also:- Tom Wopat Gets Arrested For Misdemeanor And Cocaine Possession! Faces No Jail Time
Manuela was raised like a princess by her doting father before his death in 1993. She also has a brother named Juan Pablo Escobar Henao, an architect and a writer, who changed his name to Sebastian Marroquin to shadow his real identity.
Manuela, aged 36, lived quite a different life than most of the children. She was home-schooled for her safety after the revelation of her identity from her father's foes.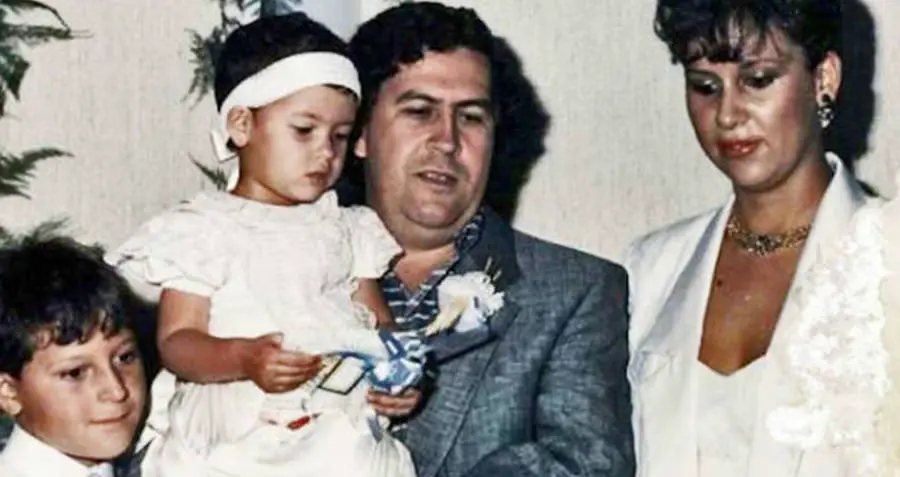 Manuela Escobar with father Pablo, mother Maria, and brother Juan Pablo Escobar (Photo: AllThatsInteresting.com)
From a young age, she had learned to face a dangerous situation. Manuela and her family had to change their hideout regularly for safety and to escape danger. While the family was living at their Monaco apartment, a car bomb exploded in an attempt to kill her father, which nearly made her deaf.
Though Pablo was a criminal to the world, he was a great father to his children.  He went through any situation to keep his children safe and fulfill their wishes.
Don't Miss:- Stevie Ryan Dead At 33! Commits Suicide Just a Week After Talking Depression Over Grandfather's Death
Once when Manuela asked Pablo Escobar for a unicorn as her birthday gift, he stapled a cow's horn to a horse and attached wings on its back to make a unicorn for her daughter.
It is also assumed that he burned the cash worth $ 2 million to keep his family warm.
Where Is Manuela Escobar?
After her doting father, Pablo Escobar, was shot to death by the Colombian National Police in 1993, Manuela's life took a dramatic turn. 
She was just nine at the time, and her family fled from Colombia, but no one was ready to provide them safety and asylum. The family moved to Mozambique, then Brazil, Ecuador, South Africa, Peru, and finally to Argentina, where they lived under an assumed name.
At the time of Pablo's death, he had an estimated net worth of $30 billion, but his family did not take the help of his vast net worth; instead, Pablo's widow worked full-time raised her children out of the criminal world.
Read Also:- Gabi Dugal Bio: Married To Husband Scotty McCreery At Age 24, Wedding & Family Details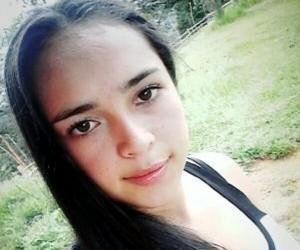 Manuela Escobar has been living out of the spotlight and the crime world (Photo: Dailystar.co.uk)
After Manuela's mother and brother were arrested for falsifying public documents and money laundering, a report surfaced that she lived in a residential building named Jaramillo in Buenos Aires, Argentina, under an assumed name, Juana Manuela Marroquin Santos. It was further revealed that she was attending a school like a normal kid and had her age friends.
Once her real identity was leaked, the Cocaine-legend daughter had to live her life in fear. Though her mother and brother were soon released, she started to live in the shadows. Unlike her mother and brother, who frequently talk about Pablo, Manuela has never been in the limelight. In addition to cutting the route with the outside world, she is not much in contact with her own family, including her grandparents from her father's side.
Discover:- Where Is Kevin Frankish Today After Breakfast Television Leave? Family & Facts
With a gloomy personality, she was caught in the sad world, and her brother has even reported that she attempted suicide many times. She is studying public relations and currently lives with her brother and his wife.
Even after her father's death, the family could not run away with Pablo's criminal history, but Manuela was the only member of the Escobar family who was not accused of any crimes.
Manuela Escobar is now living a tranquil life outside of Colombia and is involved in public relations as a career.
Though she has gone through a series of depressive events as a daughter of the former drug lord, she is slowly blending into the lifestyle with her brother and his wife.
Manuela Escobar Net Worth
Many might believe that the drug lord's daughter might have been enjoying a lot of money with a hefty net worth; however, that is not the case. 
After her father's demise, they fled to many countries, but nobody gave them asylum because of the deeds of her father. So life has been hard for the Escobar family. 
However, her father, Pablo Escobar, was the wealthiest criminal in history. He had amassed a whopping net worth of US $30 billion before his death -- which is now equivalent to $59 billion. 
He had reportedly spent almost $2500 per month just on rubber bands used to wrap all the money - that is enough to purchase 250,000 bands every month.
Moreover, Pablo had to spend $500 million every year due to spoilage, including fire and water damage. But the more common problem was the hungry rats that ate the money, assuming it to be food. That's how much money Pablo had.
Here are some facts about her:
She is the second child of Pablo Escobar, alongside a brother. 
Pablo wanted Manuela to be his last-child, so he made one of his lovers stop her pregnancy.
She is not active in social media like Instagram and lives a very secretive life with her brother.
She is a student of public relations but could not find any job for herself.
Her schooling was cut off, and she continued private education.
Her net worth is still unknown.