Entertainment
Marty Lagina Keeping Married Life And Wife Away From Bio; Too Much Obsessed With Treasure Finding Show?
Marty Lagina and Rick Lagina are two brothers who have made quite the name for themselves by the help of their show, The Curse of Oak Island which premiered first in 2014 and has been a success ever since.
Today we take a peek at the life of Marty and see what this man has to keep up to when it comes to his marital life.
Wiki-Incudes Untold Married Life; Going Strong Amid Divorce Rumors
Marty Lagina and Rick Lagina are two intense men when it comes to their professional life. But Marty, as his fans might know, is married but is yet to disclose any major information about his wife.
Everyone knows that he is married to his wife Olivia Lagina--worked at Petroleum Geologist-Wiser Oil Co., and together they both share a son named Alex Lagina and a daughter named Maddie Lagina.
See Also:- Howie Carr: Radio, Show, Twitter, Net Worth & Essential Facts
While Marty graduated from U-M's Law School in 1982, his son is also the U-M's alumni who graduated from U-M's College of Engineering in 2008.
Marty and Olivia work together and run the company, Terra Energy, a company that had grown to develop as one of the largest producers of natural gas and the most active driller in Michigan. But that is all he has put on the note to the fans.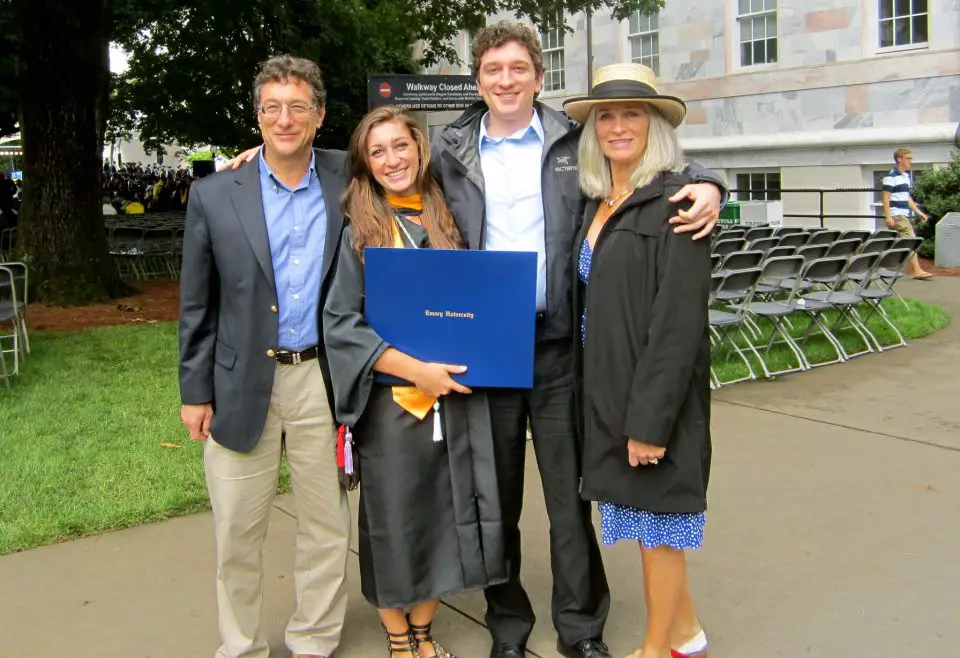 Marty Lagina and his wife Olivia pose for a picture along with their kids (Photo: Olivia's official Facebook)
However, Marty is a man of few words when it comes to his marital life, and thus, the treasure hunter has revealed very few details about his marital relationship with his wife which leads people to wonder if they are still together or have the couple gone through a divorce.
Don't Miss:- Cody Nickson & Wife-To-Be Pregnant With First Child | Family Of Four
Well, the couple is still growing strong with their relationship. The family of four also relished their time by going to the stadium and sharing the glimpse of their family time.
On April 2018, Marty's daughter Maddie shared the glimpse of their family time on Facebook.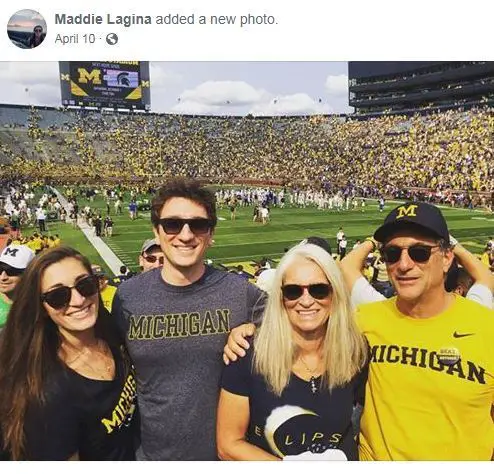 Marty with wife, daughter Maddie, son Alex (Photo: Maddie's Facebook)
Besides being on the show, Marty owns a splendid winery, Mari Vineyards, where the best red wines take birth.
Career- His Show, "The Curse of The Oak Island"; Net worth
Marty and his brother Rick, are the major stars of the reality television series "The Curse of Oak Island" that first premiered in Canada on the History Channel on January 5, 2014, and runs till date. The reality series revolves around the efforts of the Lagina brothers from Michigan in their efforts to solve the 220-year-old Oak Island mystery.
Read Also:- Rylan Clark-Neal & Husband Reflect Goals! Secret Wedding To Becoming Family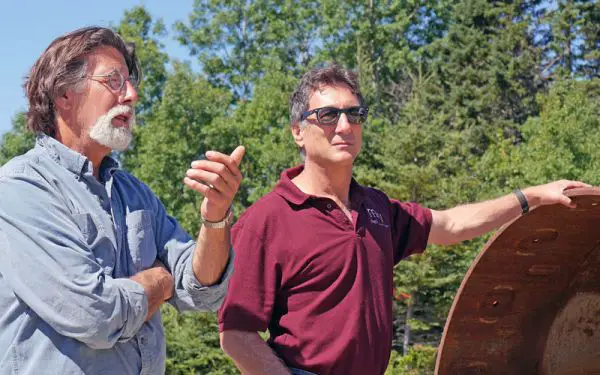 Marty Lagina and his brother Rick Lagina look to hunt down ancient treasure in "The Curse of Oak Island." (Photo: dish.com)
Some might say that the reality show is scripted, but Marty and Rick Lagina have something different to say in this regard.
Regardless of what people think about the authenticity of the show, the show is a success and the success of the show along with Marty Lagina's other ventures has led him to accumulate a net worth of $100 million which illustrates the height of success, Marty has touched.
You May Also Like:- Openly Gay Frankie Grande | Brave Young Age Confession To Sister Ariana
As far as people who would like to look up to Marty's bio and wiki and find out what the age of Marty Lagina is, well, the treasure hunter is yet to reveal any vital information about his personal life. This leads people to understand that the man wants people to know him by the works he has done rather than his personal details.
Stay with us for more news on Marty Lagina and Rick Lagina!