Mary-Louise Parker is an acting personality, who has explored all the genres of acting including... know to resemble the roles of aggressive and noisy...when it comes to her personal lifestyle she was outdone by her longtime boyfriend...made her presence felt in the acting industry as a stage actress when she performed the lead role in the Broadway play...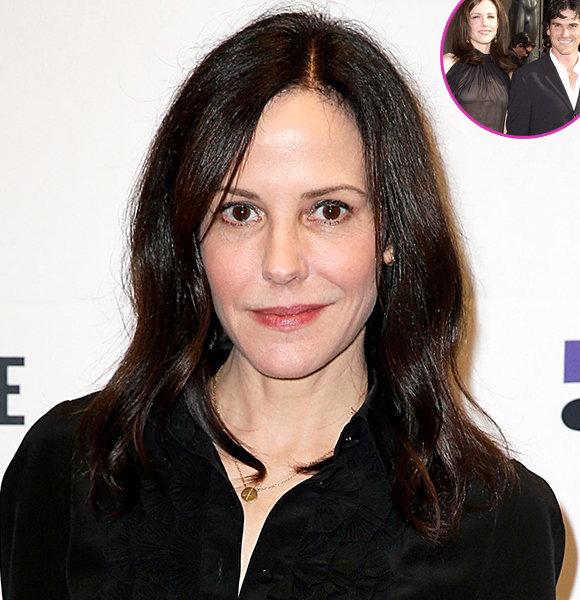 Mary-Louise Parker is an acting veteran, who has explored all the genres of acting, including theatre, TV, independent films as well as commercials.
Completing her academics with majors in acting, she went onto bag roles in series and movies like R.I.P.D, Red, and Weeds.
To know more about the actress, let's dive right into the article.
Dating Boyfriend? Children Info
Mary-Louise Parker enjoyed a lot of success with her growing acting stature, but, the same cannot be said about her personal life. It so happened that her longtime boyfriend, Billy Crudup, left her when she was seven months pregnant with their baby. Allegedly another woman in the equation was actress, Claire Danes.
After the incident, she kept on with her life. In January 2004, she gave birth to a son named William from her relationship with Billy. As a single mother, she faced difficult times, but, Mary didn't give up. Three years after the birth of her baby boy, she adopted a daughter named Carolina from Ethiopia.
Things started working out for Mary as she fell in love again. The man in question was her Weeds co-actor Jeffrey Dean Morgan. Dating on and off for a short period the two got engaged in February 2008.
But, just after two months, the two eventually split. According to the couple, the reason for their breakup was their different lifestyle choices.
Namesake Celeb:- Mary J. Blige Husband, Divorce, Children, Net Worth
Now, the Red actress is living happily with her family of two kids. And, it seems her fans must wait before for their favorite actress to get back to dating or marry a husband.
Parents Info
Mary-Lousie Parker comes from a diverse family background with her ancestors possessing Swedish, Scottish, English, Dutch-German, and Scot-Irish roots.
Born and raised in Fort Jackson, North Carolina, her parents; father John Morgan Parker served in the US Army as a judge whereas her mother was a homemaker. She looked after Mary and her three siblings.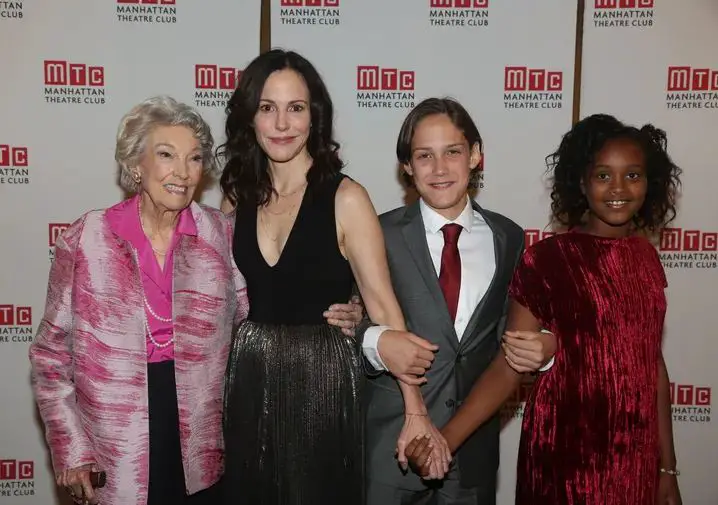 Mary-Louise Parker with mother and kids; William and Carolina in 2016 (Photo: huffpost.com)
As a promising young girl, she attended North Carolina School of the Arts and obtained a degree in Acting. With each passing days, the Fort Jackson native grew confident appearing in part-time soap opera, Broadway drama, and commercials alike.
The aspiring actress then traveled to New York to try out acting. And, the rest became history.
Net Worth, Age, Height
Mary-Louise Parker's career has been going strong in Hollywood. The Weeds actress first made her presence felt in the acting industry as a stage actress when she performed the lead role in the Broadway play Prelude to a Kiss in 1990.
Exciting Story:- Carmen Electra Dating, Lesbian, Family
Slowly, the 5 feet 7 inches (1.71m) star began landing roles in strongly scripted series, play, and movies.
Further, the 55-year-old gained traction via her work in Angels in America and Proof. The latter earned her the 2006 Golden Globe Award for Outstanding Supporting Actress in a Play, and former fetched Tony Award for Best Actress in a Play. 
Today, as a sucessful actress, she has mustered a net worth of $16 million. Further, she bought a five-bedroom apartment in Brooklyn Heights worth $4.3 million in 2018.