Entertainment
Maximillion Cooper Reaching Goals With Wife! No Room For Divorce Feels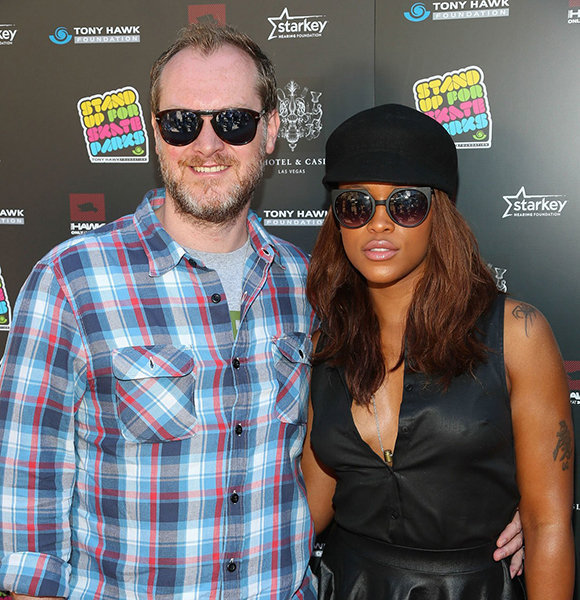 Finding love does not have to be one shot at life; Maximillion Cooper, who gave love another try, ended up with the love of his life.
So, who is the lucky woman Cooper wifed up? Let's find out.
Who is Maximillion Cooper's Wife?
Married to his seven-year partner Eve Jihan Jeffers-Cooper is an American rapper, actress, singer, and television presenter, who is currently working for BBC.
The couple, Maximillion and Eve, met the same year Cooper got divorced from his then-wife Julie Brangstrup back in May 2010.
Talking about his then-spouse and their relationship, the ex-duo co-founded the Gumball 3000 Car Rally. Adding on to that, Julie is also the mother of Cooper's four children.
Jumping back to the Coopers, the pair met at a Gumball 300 rally in 2010 and started dating the same year. After dating for four years, the beautiful couple got married on June 14, 2014, in Ibiza, Spain, after the end of the Gumball 3000 rally where they actually met.
See Also: Cody Nickson & Wife-To-Be Pregnant With First Child | Family Of Four
However, according to Eve Jihan Jeffers-Cooper, their romance nearly came close to not even getting started when she found out about Maximillion's kids.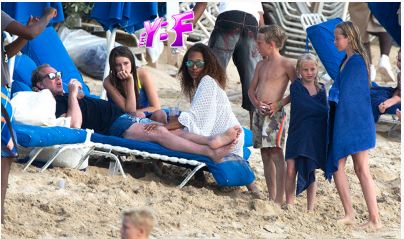 Maximillion Cooper with Wife Eve and Their Kids (source: theybf.com)
In an interview with Sohh magazine in 2013, three years after starting her romance with Maximillion, she was quoted saying it took her about one minute to digest the fact that she would not only be becoming Maximillion's life partner, but also a mother to his four kids.
She said at that time:
 "It took a minute. I was like, 'I'm not sure this is what I want to be my life.' You know? But honestly, it's been three years now and we've gone on vacations together, and they're the sweetest kids."
Maximillion not only got a loving and caring life partner in Eve, but he also found a lovely mother for his kids.
Happily Married with New Addition 
When asked about what made their relationship so great in an interview with PEOPLE in April 2016, Eve gave all the credit to mutual respect and loyalty. 
She stated:
"Honesty and loyalty. You know we take it day by day, month by month. We respect each other, we are the realest. It's the realest relationship I've ever had. He's my homie. All those sound like cliches but really it's working."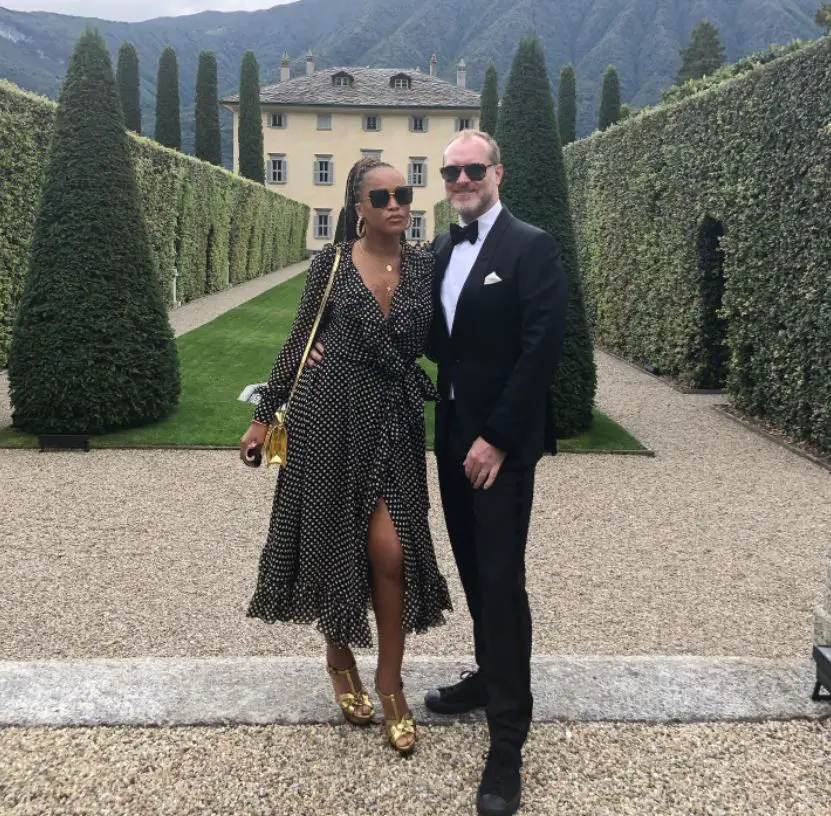 Maximillion Cooper with His Wife, Eve Cooper (source: Instagram)
Don't Miss: Angela Sun, American Ninja Warrior Host Ethnicity | Boyfriend Revealed
 Eve said that they were planning to have their own children during the 2016 PEOPLE interview in April. She stated:
"We can't wait to have kids of our own, Whoever is in charge, make it happen. I can't wait."
Well, the couple has yet to welcome the new addition to their adorable family. But, it only seems a matter of time before they become a happy family of seven.
Career and Net Worth
Maximillion, through his various business ventures, has successfully earned a vast amount of wealth all adding up to his raving net worth of $60 Million, as reported by Celebrity Net Worth.
All of this success was possible because of his venture Gumball 3000 which first went from London to Rimini, Italy. Following all the media coverage his business received the project was an instant hit making him multi-millions.
Turning a road trip into a successful rally he sure has worked very hard since the beginning which leads all the way back to 1999. 
You May Also Like: Jocko Sims Married & Wife | Family Insight Of 'The Last Ship' Actor
With an enormous amount of money and the support from his lovely wife and kids, Maximillion seems to have excelled in both the department.  
Moving on with all the adorable updates about his family, we cannot wait to come up with more for our readers.