Entertainment
Michelle Buteau, Age 40, Flaunting Quirky Married Life With Husband! Couple Goals
Michelle Buteau and her husband same like...got married on 31 July 2010 at the Hyatt Pier 66 hotel after being in a long-distance relationship for...described her husband as rude for taking the photo where she was sobbing while face timing and watching...announced the birth of their twin babies (Hazel and Otis) via surrogate in late...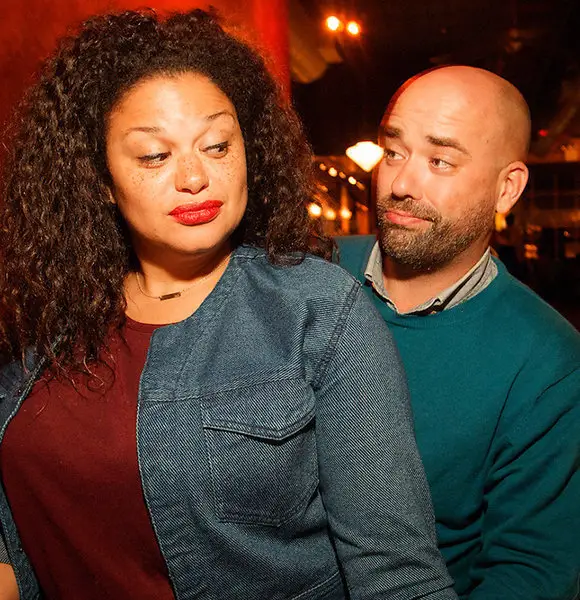 Tom and Jerry fight and argue all the time but are always together.
The relationship between standup comedian Michelle Buteau and her husband is not much different, as they mock each other all the time. However, no fight is big enough to separate the lovely couple. 
Today, let's take a glimpse at the quirky but lovable bond shared by the husband-wife duo!
Annoying But Admirable Marriage
Michelle, famous for hosting the audio show Late Night Whenever, is married to Dutch Photographer, Gijs van der Most.
See Also:- Autumn Calabrese Age 37 & Husband Still Friends; Married Life Rift, Family Stays
The couple, who got married on 31 July 2010 at the Hyatt Pier 66 hotel after being in a long-distance relationship for two years, share glimpses of their private life through social media.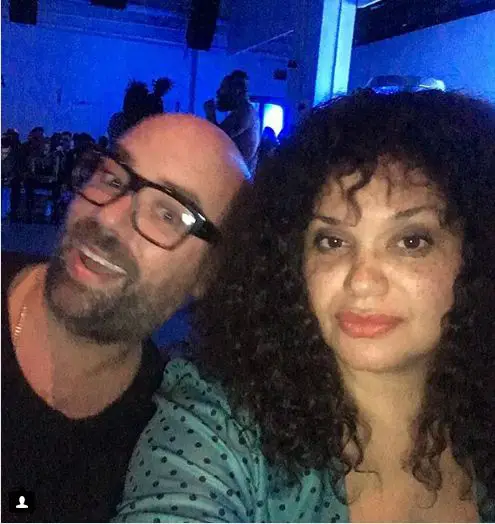 Michelle with husband Gijs taking a selfie on 9 September 2017 (Photo: Michelle Buteau's Instagram)
Michelle, who was born to Caribbean parents, enjoys mocking her husband on several of her tweets.
For instance, in a tweet on 9 July 2013, the Enlisted actress made fun of her husband's "stupidity" for not knowing who the Tony was in the Tony Awards Show and asked him to google it.
But, Gijs is also not innocent when it comes to troubling his wife. On one occasion, Michelle shared a picture on 1st December 2013, where she described her husband as rude for taking a photo where she was sobbing while face timing and watching The Walking Dead together.
You May Find Interesting:- David Chang Got Married And Turned Into Wife? Seems To Have A New Love Interest Now
Likewise, on 22 July 2016, Michelle, who stands at the height of 5 ft 7 inch (1.7 m), shared a post via her Instagram asking her beau to take a selfie on National Selfie Day which he denied saying who decided that it was the occasion.
However, Michelle eventually won, and they clicked on a lovely selfie together.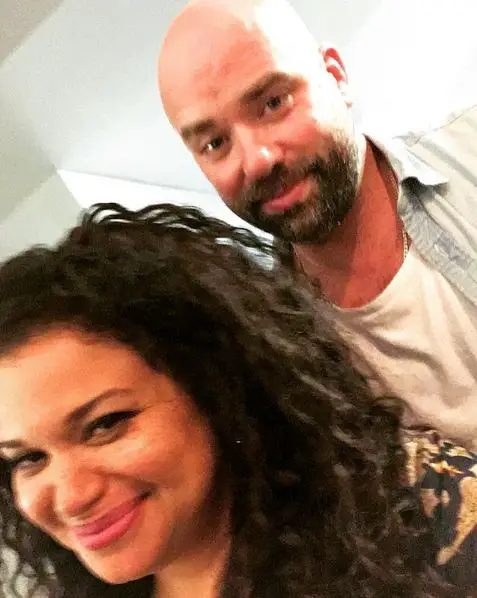 Michelle, aged 40, with beau Gijs van der Most on National Selfie Day on 22 June 2016 (Photo: Michelle Buteau's Instagram)
But fights apart, the couple also have a healthy marriage, and they are going on intense than ever. On 22 April 2017, Michelle, who possesses Jamaican ancestry, shared a video of the partners where the two could be seen traveling and singing together in their car. 
The couple had earlier celebrated their wedding anniversary on 31 July 2012. Michelle even posted a picture of two marking their auspicious occasion.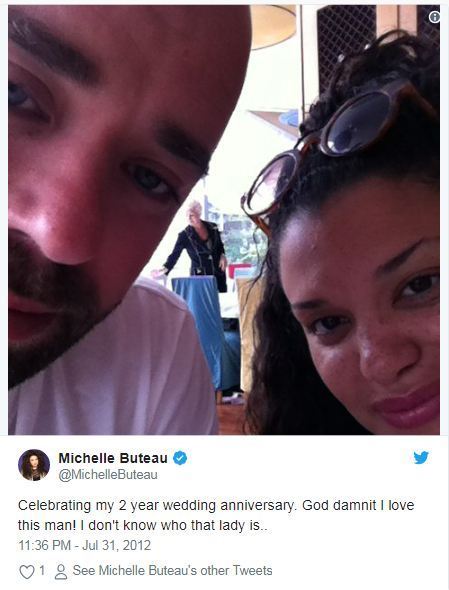 Michelle and husband, Gijs celebrate their two-year-anniversary on 31 July 2012 (Photo: Michelle Buteau's Twitter)
Michelle and Gijs are undoubtedly made for each other, but their arguments have not decreased in recent days, and neither has their love. Probably, it would not be wrong to assume that Michelle is the Batman to Gijs' Joker and their cat and mouse fight may go on forever.
Next Step Of Marriage - Parenthood 
Michelle and Gijs entered parenthood with not one but two children at the same time. The excited couple announced the birth of their twin babies named Hazel and Otis via surrogate in late January 2019.
The joyful mother took to her Instagram to post a lovely picture of herself holding the two kids and remembering the hardship the couple went through to have children of thier own. Similarly, with the addition of two new members in the family, the two love birds are seen spending quality time and goofing around on holidays.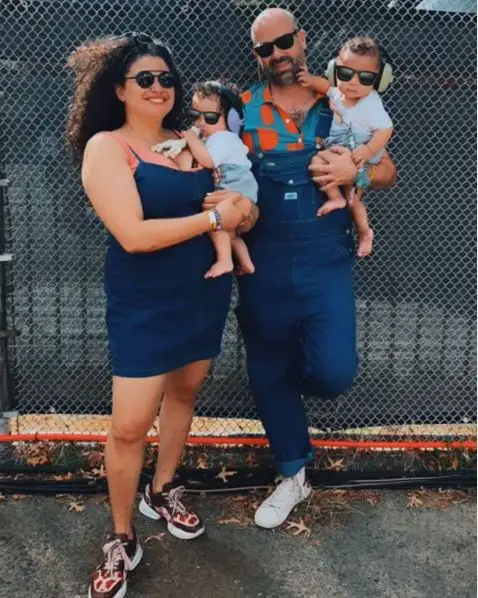 Michelle Buteau with husband Gijs van der Most and kids at Afropunk Festival in August 2019 (Photo: Michelle Buteau's Instagram)
As of late, Michelle and her husband also celebrated their ninth wedding anniversary, posting a picture of their wedding on Instagram. It seems as though all the missing pieces are falling in place for the two. Adding to the wave of good news, Michelle is also featuring in Awkwafina's new comedy show. The involvement of the comedian is sure to see people roll off their seats. 
Joins First Wives Club
Michelle is set to join the cast of TV series First Wives Club, the reboot of the 1986 movie of the same name.
Paramount Network announced earlier in August 2018 that Michelle, along with Jill Scott, will be cast as two of the three leading ladies, although the name of the third lead actress has not been disclosed. The original movie starred Bette Midler, Diane Keaton, and Goldie Hawn.
You May Also Like:- Joanna Krupa Private Wedding! Douglas Nunes As Second Husband
The series will feature a group of single women, who join together after failing in their marriages and support each other even plotting a bit of revenge against their ex-husbands.
Michelle will play the role of a doctor, who was committed towards her former husband but feels betrayed after he cheats on her. Similarly, Jill will be portraying Hazel, a former superstar who seeks revenge on her partner after he cheated on her in both business and marriage. The series is scheduled to be premiered in early 2019. 
Keep Visiting to stay updated on the life of Michelle Buteau!