Entertainment
Michelle Dockery Married Status, Facts On Fiance & Dating Life
Michelle Dockery is an actor and singer...was engaged to her fiance before his death in 2015...stopped dating for a while after John's death...revealed in an interview that she considers herself a widow and was...finally moved on from the tragedy...is now dating her second boyfriend...is on a new show with...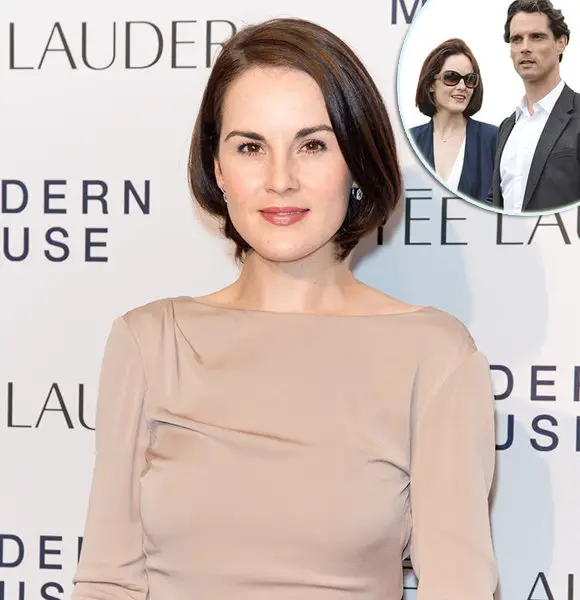 Michelle Dockery is one of the most talented British actresses. She has been a part of many award-winning cinematic productions such as Anna Karenina and Downtown Abbey.
Along with acting, she also has talents in the singing department. She is an accomplished Jazz singer and has made several performances at jazz clubs and festivals. Michelle has also collaborated with Elizabeth McGovern's band, Sadie and the Hotheads.
Tragic Loss Of Fiance
Michelle Dockery has faced a grave loss in the form of the death of her fiance, John Dineen. They had a great companionship before John's untimely demise.
However, going back to the start of their relationship, Michelle and John met for the first time in 2013 after Michelle's Downtown Abbey co-star Allen Leech introduced them to each other.
Read More:- Jessi Combs Accident Details, Death At Age 36
Around September 2013, rumors about their relationship started to swirl around. But, they kept people unsure about what to make of the gossips before finally appearing together at the Venice Film Festival.
The relationship went on steady progress after their first public spotting. Despite Michelle's silence regarding their engagement, some sources such as The Sun and The Telegraph claimed that John proposed Michelle in early 2015. It was also reported that Michelle was over the moon with the occasion, and was showing off her engagement ring to the crew members of the Downtown Abbey.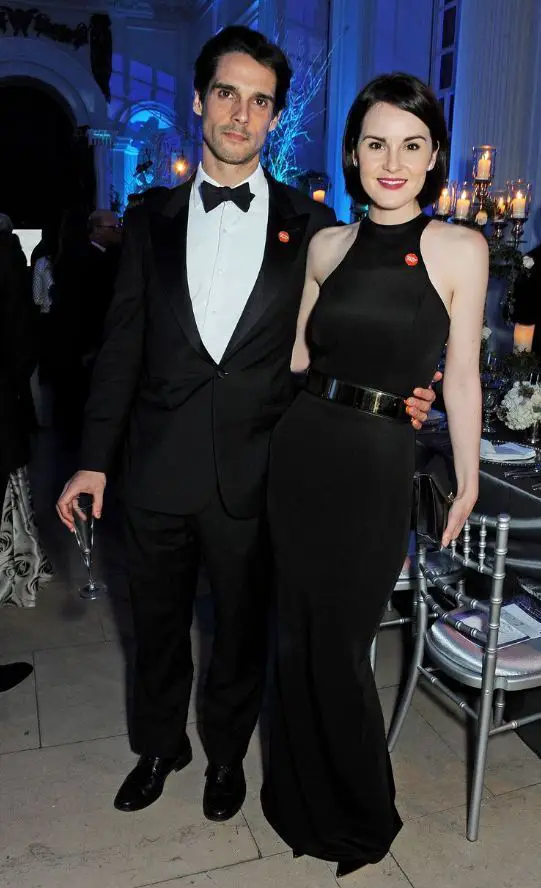 Michelle Dockery with late fiance John Dineen at Winter Whites Gala (Photo: Getty)
Unfortunately, happiness couldn't last very long for the couple. John, who had been diagnosed with a rare form of cancer before his proposal to Michelle, was getting worse. And, his struggles came to an end on 13th December 2015 as he passed away, aged 34.
John was not Michelle's husband when he died. But, during an interview with The Guardian, she said they were married at heart and considered herself a widow.
After John's death, Michelle gave an emotional eulogy saying:
"I was honored to know John. To love him and be loved by him. He was my friend, my king, my hero, my everything. We celebrate him, we honor him and we will miss him."
Michelle is now moving forward in her life. But, after such a terrible incident, it would probably be safe to say that she will never, truly and completely, move on.
Dating LIfe After John
After mourning for a while, Michelle realized that it was time to try to move on from the past. She returned to work three months after losing her fiance and was spotted filming scenes for Good Behavior (2016-17) in 2016.
You Might Also Like:- Who Is William Franklyn-Miller Girlfriend? Also About Height, School
However, this didn't mean that she was ready to start dating other people. Michelle, too, did not get into any relationships until four years after the passing of John.
Around August 2019, Michelle started going out with her second boyfriend, Jasper Waller-Bridge. However, they were only spotted together three months later on the red carpet event at the Rome Film Festival.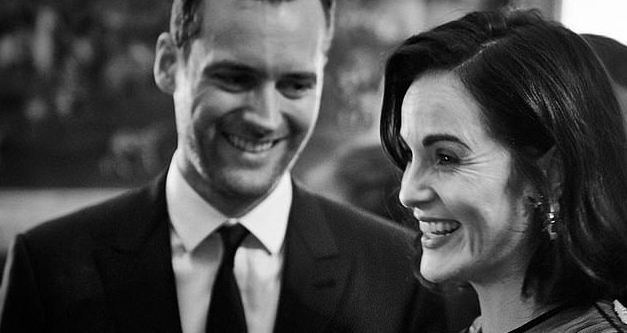 Michelle Dockery spotted with Jasper Waller-Bridge at the Rome Film Festival in 2019 (Photo: Daily Mail)
Michelle took this relationship slowly and considerately, but the couple is enjoying the romance. Jasper is six years younger than Michelle.
Interesting Facts About Michelle: Age, Height
Michelle was born on 15th December 1981 in Barking, Essex, England, UK.
Her full name is Michelle Suzanne Dockery.
Her height extends 5 feet 8 inches (1.73 meters) from the ground.
Michelle graduated from the Guildhall School of Music & Drama in 2004.
As of 2019, she is working in a new show named Defending Jacob alongside Chris Evans.