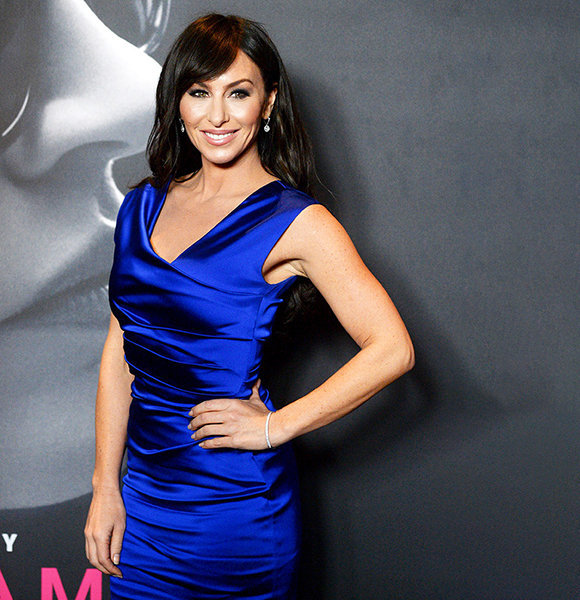 A former skier-turned-poker entrepreneur, Molly Bloom rose to prominence after getting arrested in 2013 for organizing high-stakes, illegal poker games between Hollywood A-listers.
In 2014, she published a memoir titled Molly's Game, wherein she chronicled the whole experience. The biography eventually spawned a feature film of the same name. Released in 2017, Molly's Game saw actress Jessica Chastain portray the controversial memoirist.
Bio Unravels Age, Brothers & Jewish Parents
Born in 1982 to a Jewish psychologist father Larry Bloom & a professional fly-fisher mother Charlene, Molly is her parents' oldest offspring.
Bio Of Celeb With The Same Name:- Molly Eskam Bio: Everything From Her Age To Her Romance and Pranks Filled Dating Affair With Boyfriend
The Loveland, Colorado native is a proud sister to her two younger brothers - Jeremy and Jordan Bloom. While her younger brother Jordan is a Boston-based cardio-thoracic surgeon, the youngest of the three, Jeremy is a retired NFL player.
Growing up, all three Bloom siblings were into skiing. Interestingly, Jeremy - who stands five feet and seven inches (175 cm in height) - is the only athlete in history to ever ski in Winter Olympics and get drafted in the NFL.
At the height of her career, Molly - now age 40 - ranked 3rd in the North American female skiing standings. But once Jeremy began his NFL journey, she felt the necessity to out-perform her younger sibling - by any means necessary.
Net Worth Today
Using her charms to advantage, Molly built a gambling network mainly made up of A-list celebrities including Ben Affleck, Leonardo DiCaprio, and Tobey Maguire. 
Between the mid-2000s to her eventual arrest in 2013, the gorgeous brunette hosted secretive poker games at numerous locations in Los Angeles. One of them being The Viper Room.
Her business acumen immediately bore fruits. She reportedly made $4 million a year for her organizer gig.
Following her arrest, the FBI seized all her assets and allegedly blackmailed her into giving up the names of the participants. Molly never complied to the threats from the authorities.
Arrested By FBI:- Martin Shkreli Girlfriend Status After Getting Sentenced | Gay Talks & More
The University of Colorado Alum eventually got fined $1000 and sentenced to 1-year probation. As a part of the verdict, she also completed 200 hours of community service.
Through Molly's exact net worth is not public knowledge, the memoir & the subsequent film places her in a comfortable financial position today. In contrast, her brother Jeremy boasts a reported net worth of $5 million.
Married Or Dating Still?
Neither. Molly's engaged-to-be married to her partner, Devin Effinger.
Molly and her fiance got engaged in January 2019 while on a trip to Hawaii. Her then-boyfriend Devin later revealed that the engagement had been spontaneous. Taking to Instagram, he wrote:-
"So, being mostly under prepared and completely inspired, I went to the gift shop and bought a ring... On our last day, on an empty restaurant patio right on the beach, I asked my girl to marry me, and she said yes."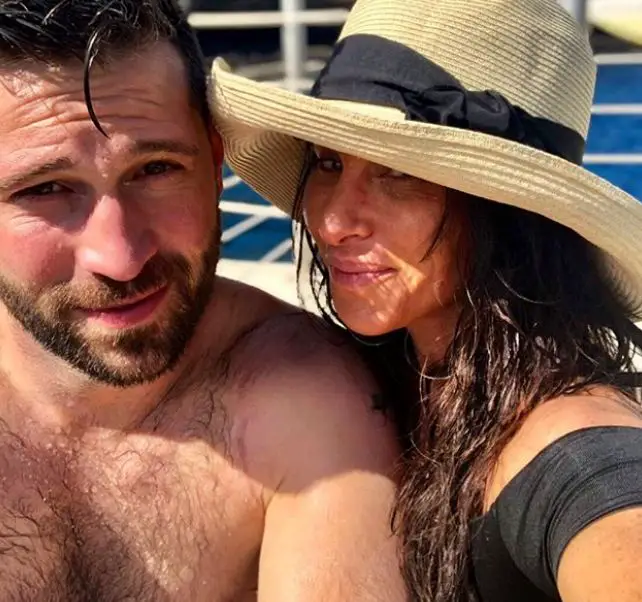 Molly Bloom and her husband-to-be Devin Effinger smile for a selfie, moments after getting engaged circa Jan 2019 (Photo:- Devin Effinger's IG)
So far, the engaged duo has remained relatively mum about their when and where they might get married. Nevertheless, one would assume that their wedding will be a star-studded affair.
Discover New:- H2O actress Cariba Heine co-stars brothers dating fable. Australian Vacation With Boyfriend, Married Info Revealed
To those unfamiliar, Devin is a Post Bac Research fellow at The National Institue of Drug Abuse (NIDA). He holds a Bachelor of Science degree in Neuroscience from the University of Colorado.