Entertainment
The Beautiful Monica Beets Wedding, Meet Husband - Who She Married?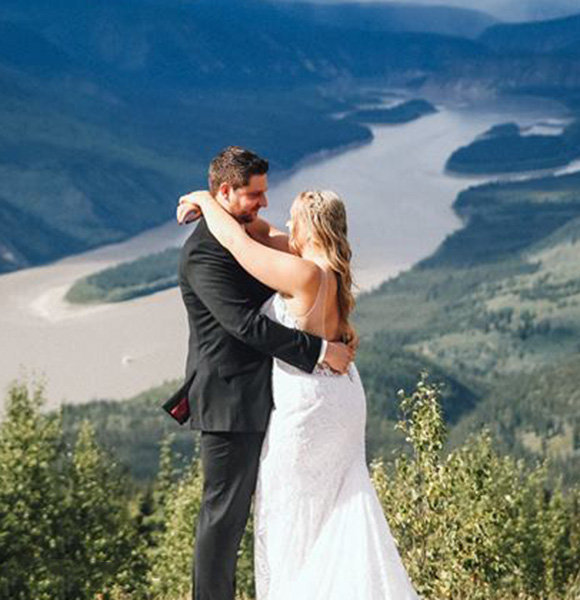 Reality TV personality and star of the show Gold Rush, Monica Beets has been having a wonderful time in her life as she recently got married to her husband. Known for joining the show at an early age, Monica had followed her father's footsteps while getting into the mining business.
Getting married to her lover was a big commitment on Monica's part, and it seems like she made the right decision tying the knot with her loving husband.
Curious to know who Monica's husband is? Well, read on to find out about Monica's life partner and other aspects of her personal life including her net worth, age, wedding details, and more!
Wedding Details, Happily Married With Husband
Monica got married to her boyfriend of years, Taylor Mayes on 11 August 2018.
The wedding ceremony took place in Dawson City, Yukon which was attended by members of the Beets family including Monica's father Tony Beets, her mother Minnie, her bald brother Kevin, pet dog Doyle, and some friends.
For the event, Monica was dressed in a white strapless gown while her husband flaunted a black tuxedo. The wedding photographs were taken by Jennifer Marie Photography. 
Recommended For You:- Brennan Elliott Amazed On Wedding Anniversary With Wife, Why?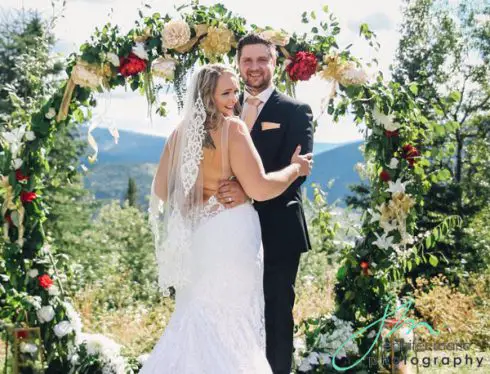 Monica Beets with husband Taylor Mayes at their wedding on 11 August 2018 (Photo: Jennifer Marie Photography)
Further, Monica also posed with her parents and bridesmaids but the main highlight of the day was her pet dog, Doyle.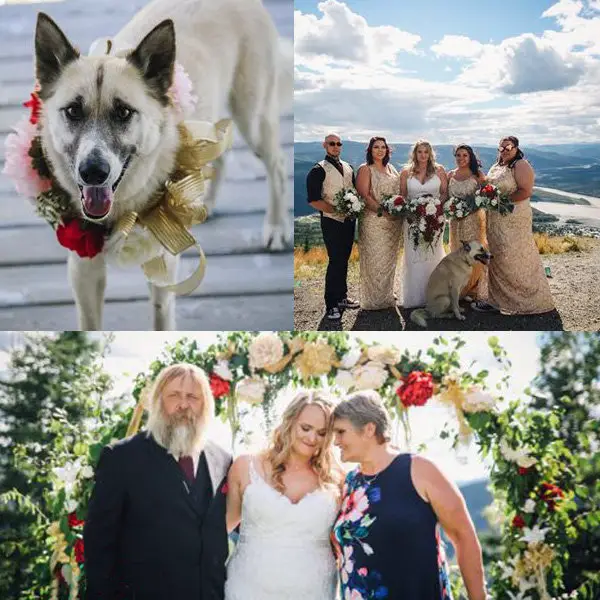 Monica Beets poses on her wedding with her family, bridesmaids, and dog Doyle (Photo: Jennifer Marie Photography)
Later, on 16 October 2018, Monica shared a tweet stating her husband as her love and mentioned herself lucky to have been married to Taylor. The reality TV personality even revealed that she was about to change her display picture on Twitter with a photo of the duo.
You May Also Find Interesting:- Elise Jordan Wedding To Digital Director After Husband's Death | Complete Bio
Even after months of her marriage, Monica still had the wedding vibes and also uploaded a picture from the ceremony with a lovely caption. She wrote on her Instagram,
"Throwback to the happiest day of my life so far! Happiness is only real when shared - Jon Krakauer. #loveofmylife#happiness #marriedlifeisthebestlife#converse #doyledog"
It has not been revealed when the couple started dating, but it is assumed that the pair was together by 2014. On 17 March 2014, Monica had posted a tweet mentioning of a boyfriend, which many believed was Taylor. She had written on her Twitter,
"Flights are booked for my boyfriend and brother to head up north. Can't wait to go up myself! #North #hitthegroundrunning #Aprilstartup"
Nearly two years after her Twitter post, she shared another tweet talking about her boyfriend and also revealed that her lover and father got along fine.
"I'm dating someone, he and my father get along fine!"
While it's not confirmed whether Monica was referring to Taylor as her boyfriend, but even if she meant a different partner in the past, she has apparently moved on and is currently enjoying a happily married life with her husband.
Net Worth, Parents, And Siblings
Monica Beets is the daughter of Gold Rush miner and TV personality Tony Beets and his wife, Minnie. She grew up with her three siblings and started working full-time at her father's mine at the age of 16.
The Canadian is extremely close to her parents and loves posting pictures of them on her social media site. On 18 December 2014, she shared an Instagram post congratulating her parents on their 34th Anniversary and even expressed her love towards them.
More From LiveRamp Up:- Cooper Barnes Celebrates Second Wedding Anniversary with Wife! It'll Keep Coming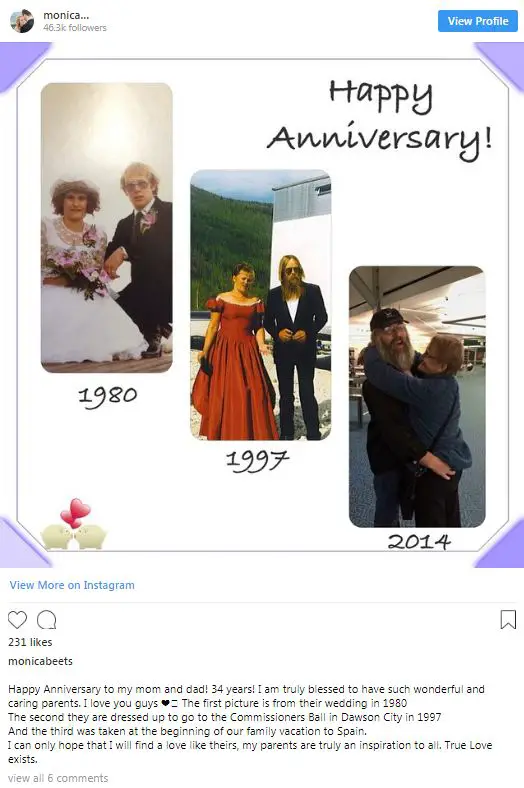 Monica Beets congratulates her parents on their 34th Anniversary in 2014 (Photo: Monica Beets' Instagram)
Monica, who now ages 25, was promoted as the supervisor of Tony's mine at age 18, and by 20, she was giving orders to men twice her age. She currently enjoys a net worth of $1 million, which is set to get high up in the coming years.