Patty Mills is an Australian basketball player... ahs been playing in the NBA for more than 10 years...married his longtime girlfriend in 2019...his wedding took place in Hawaii...appears frequently in the public with his wife...is 31 years of age...comes from an indigenous family...his height and weight figures are...has rockes=d a few kinds of hairstyles over the years...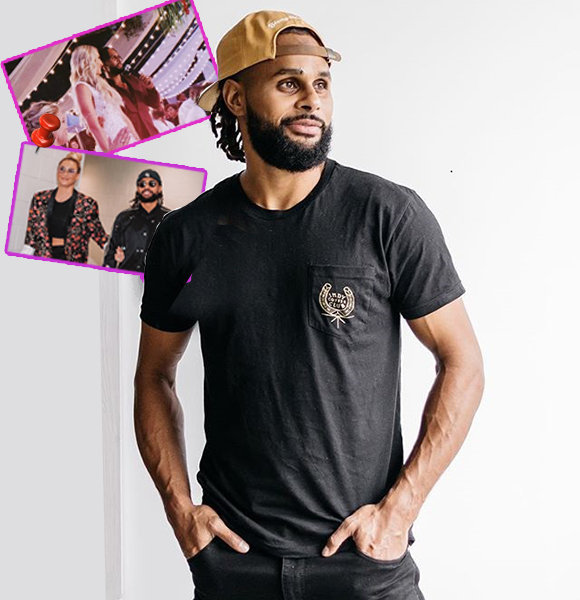 One of the longest-serving players for the San Antonio Spurs, Patty Mills has been with the Spurs for nine seasons as of November 2019. He has been an integral part of the team ever since he came to the club from Portland Trail Blazers in 2011.
The Australian player is a veteran of the game, and along with the NBA, he has also appeared for the Australian National Basketball Team.
Despite spending a long time in front of the public eyes in the NBA, Patty's personal life is still relatively unknown. So, let's take a peek into this Australian's private life.
Is Patty Mills Married?
The answer to the immediate question is - Yes. Patty Mills is married to his long-time girlfriend, Alyssa Levesque, now Alyssa Mills. But there are some things to know before we get into their marriage details.
Another NBA Player:- Cam Reddish Dating, Parents, Family, College
Patty dated Alyssa for more than five years before finally getting married in 2019. The two met each other for the first time while they were attending Saint Mary's College in California. And they have been going strong ever since.
The basketball player first popped the question to his now-wife in May 2018. She said, 'Yes,' and the couple stayed engaged to each other for just over a year before finally tying the knot in July 2019.
Patty Mills with wife Alyssa Levesque at the Hispanic Heritage Night on October 2019 (Photo: Patty Mills' Instagram) 
And their wedding was a beautiful ceremony, and not to mention, a lavish one. The marriage ceremony was held in Hawaii, and many VIPs such as former Spurs player Boris Diaw, NBA legend Tim Duncan, and current Spurs point guard Derrick White attended the occasion.
Who Is Alyssa Levesque?
Alyssa Levesque, or as mentioned above, now Alyssa Mills is an entrepreneur. Born on 2nd August 1994, the California-native is an Instagram star.
In addition to her Instagram fame, she is also the creator and owner of StraitSwim, a swimwear company. According to her, she created the company as a homage to Patty's heritage.
But every new thing has its share of criticisms. And Alyssa was accused of cultural appropriation by the Torres Strait community while being a white woman from California for her swimwear company.
Patty's Family And Heritage
One of the first Australians to play in the NBA, Patty, is the son of a Torres Strait Islander father and an Aborigine mother. His mother's name is Yvonne, and his father is Benny Mills.
Recommended For You:- Derrick Jones Jr. Married, Family, Education
Patty has dealt with racial discrimination in his years at the NBA. His parents grew up in a racially charged society in Australia, and the same goes for Patty, who has been hearing racial slurs from his childhood.
Well, he dealt with racism both during his time living in Australia, and his time in the US. To date, Patty gets racial slurs yelled at him now and then, but he keeps calm and deals with the situation professionally.
Interesting Facts About Patty Mills: Age, Height, Weight
Patty was born on 11th August 1988 in Canberra, Australia.
His full name is Patrick Sammy Mills.
The NBA veteran attended Marist College Canberra and also played Australian football during his time in Australia.
Patty is known for his extravagant hairstyles and has rocked various hairstyles during his time in the NBA, from long hair with dreadlocks to skinhead.
The point guard stands at 6 feet 1 inch (1.85 meters) and weighs around 81.6 kgs.
Patty won the NBA Championship with San Antonio Spurs in 2014.