Actress Rachel Bilson is surely aesthetically pleasing...Rachel Bilson was born on...she made her debut in the film industry when...Rachel Bilson's dating life is quite simple for fans to grasp...She started dating co-star...rumors of Rachel dating...with Bill Hader...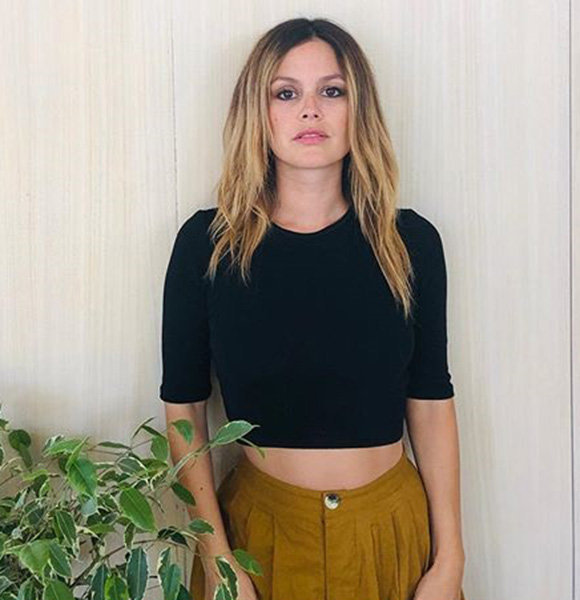 Ranked #49 in the 2011 FHM Australia's "100 Sexiest Women in the World", actress Rachel Bilson is surely aesthetically pleasing. Her fantastic acting skills even intensify her beauty. 
Known for different famous TV series such as The O.C. and a guest appearance in four episodes of the TV show How I Met Your Mother as Cindy, Rachel has done well for herself in the show business.
Bio & Career
Rachel Bilson, born 25th August 1981, is a native of Los Angeles, California. She was born to American writer/director/producer Danny Bilson and sex therapist Janice Stango. She grew up with a brother John Bilson and half-sisters: Hattle Bilson and Rosemary Bilson.
An interesting fact about Rachel is that she made her debut in the film industry when she was just seven years old. The movie she acted in was called The Wrong Guys, directed by her father.
Her character, when she was young, was little self-destructive and rebellious. But, things changed after she got in a car accident when she was at the age of 14, which left her unconscious for four days. 
Later, Rachel went to Notre Dame High School and graduated in 1999. She then went to Grossmont College but dropped out when her father advised her to make her career in acting.
At the start of her career, she began to shine through her acting in 2003's 8 Simple Rules for Dating My Teenage Daughter. Similarly, she also acted in several minor roles in TV series such as Buffy The Vampire Slayer and Unbroken, which pushed her further towards success.
Explore:- Eliza Dushku Is Pregnant; Expecting First Baby With Husband Peter
But, things changed for Rachel after she was cast as Summer Roberts; one of the leading characters in The O.C. in 2003. Since then, the famous actress worked in different movies like Jumper, New York, Waiting For Forever, and American Heist, to name a few.
Adding to her success, she also launched her fashion line called Edie Rose for DNKY Jeans.
Her measurements as of 2019 is a height of five feet and 2 inches (1.57m) alongside a weight of 48 kgs.
Past Boyfriends: Was She Married?
Rachel Bilson's dating life is quite simple for fans to grasp. She started dating co-star Adam Brody from the TV show The O.C. in 2003. Everyone rejoiced to see the two on-screen lovers have a relationship in real life. Sadly, the happiness ended as the couple broke up in 2006.
Another Celeb From The O.C.:- Mischa Barton Boyfriend, Mom, Weight Gain
Next in line was Hayden Christensen. Rachel met him on the sets of the movie, Jumper, back in 2007. The love birds even got engaged a year later, and fans were very excited to see when the duo would make each other husband and wife.
Sadly, the couple called off the engagement in August 2010, stating the main reason as the distance between them.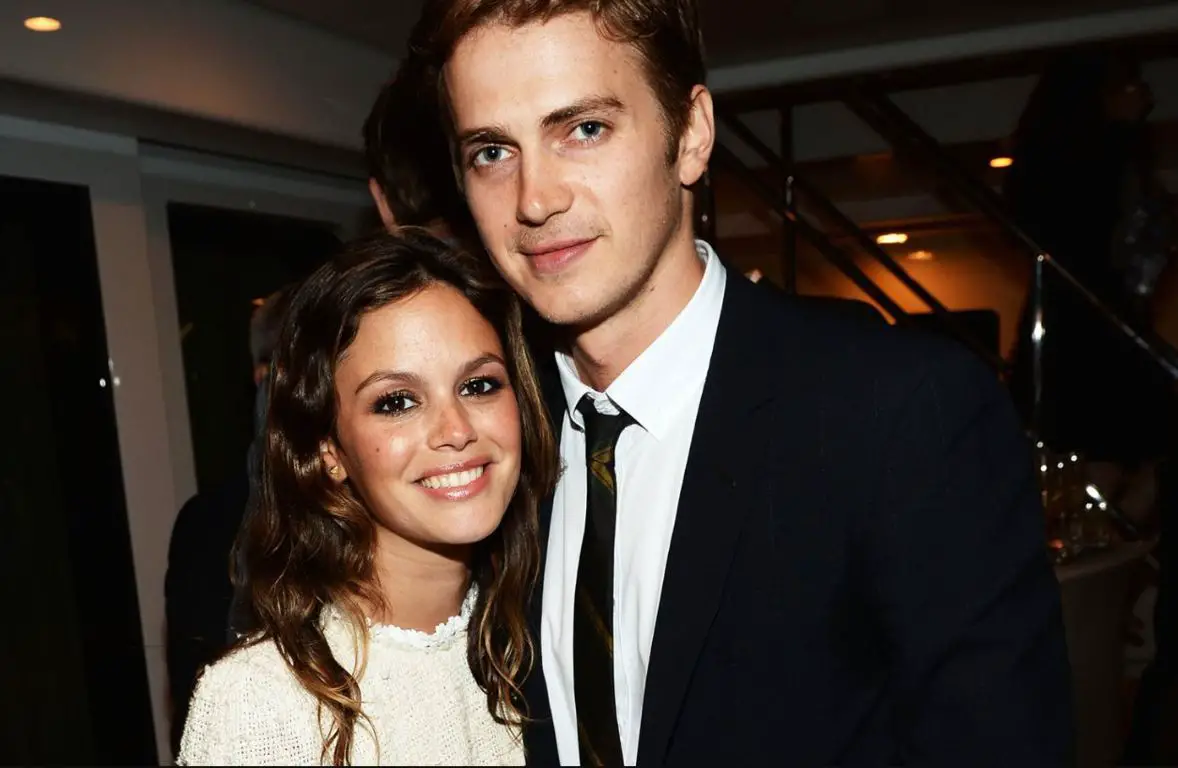 Rachel Bilson with ex-boyfriend Hayden Christensen (Photo: maireclaire.com.au)
To everyone's surprise, the couple patched things up in a few months and in November 2014, welcomed their daughter named Briar Rose.
Just when things were well, everything went sideways. The couple broke up again in September 2017 as Hayden reportedly flirted with Emma Roberts. The split was more permanent, as opposed to their previous one.
Denies Dating Nick Viall
In July 2019, news hit the road when rumors of Rachel dating Nick Viall came out in the open. The two allegedly flirted with each other through different social media platforms. However, at that time, both of them avoided answering when various news sources tried to ask them for the truth.
But, it seems as if the rumors about their alleged relationship really bothered Rachel. So, in early December 2019, Rachel, during an interview with Us Weekly, said that she was not dating Nick. She insisted that the flirting wasn't anything serious, and went on to say the following:
(We were) just messing around, We're just friends. We've always just been friends. He's a really nice guy.
However, silence about Rachel's personal life didn't last more than a couple of days, as she was again spotted with another man.
Rachel Dating Barry Actor Bill Hader?
Rachel has made her relationship with Bill Harder official. The pair, who had been brewing romance rumors for quite some time, made their relationship public at the Golden Globes Award on 5th January 2020. 
On the award show, where Bill was nominated for the best actor in a television series, musical or comedy for his role in Barry, he appeared holding hands with the American Heist actress. 
Rachel Bilson with Bill Harder at the Golden Globes Award 2020 (Photo: dailymail.co.uk)
The couple had first ignited dating rumors before the Christmas of 2019.
On 22nd December 2019, Rachel was seen getting coffee with Emmy Award-winning actor Bill Hader at a coffee house in Bill's hometown Tulsa, Oklahoma.
And with the recent appearance together on the red carpet, the couple has made an official confirmation of their relationship.