Entertainment
Richard Sandrak Now - Shocking 2018 Photos! "Little Hercules" Not The Same Today
Born in Ukraine, his family moved to Pennsylvania when Richard was a toddler of age... Richard's training consisted of nearly...His father got imprisoned for committing... He acted in the movie... As of today, Richard works as a... He is dating... He aims to be...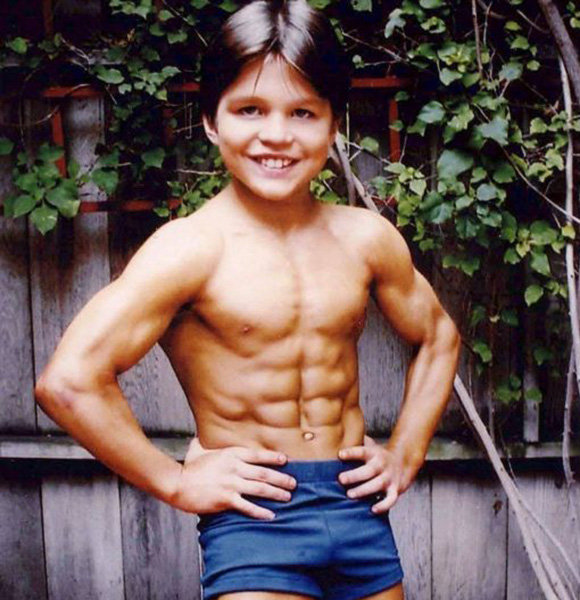 Late 90s was all the time of American bodybuilder Richard Sandrak, who has been the "Little Hercules" for many. The bodybuilding child prodigy was already boasting six-packed abs with his dedication to his parents' passion that took his entire childhood.  
But, little did Sandrak know, the obedient son had to witness the shocking imprisonment of his father, which his obedience had brought in the first place. And there's more to such shocking events coming to 2018. 
There's a lot you want to know about the "Little Hercules"!
Childhood Of Former Bodybuilder, Domestic Violence Lands Father In Prison
Growing up as a kid, Richard didn't have a normal childhood.
Born in Ukraine, his family moved to Pennsylvania when Richard was a toddler of age two. Richard's father, Pavel was a world champion in martial arts whereas his mother Lena was an aerobics competitor. Soon after settling in the US, Richard's father introduced him to bodybuilding and martial arts, which became his life's turning point.  
You May Also Like:- Meet Bodybuilder Kali Muscle Girlfriend/ Workout Partner! Wife, Gay Rumors & More
In 1999, Richard's family shifted to California in hopes of a better life and finding a career for Richard in Hollywood. Shortly after moving to California, Pavel and his wife hired the physical trainer Frank Giardina, who was a well-known trainer then.  
Richard's training consisted of nearly 600 push-ups and sit-ups and 300 squats per day. Further, he was also given a strict diet by his father and was prohibited to eat junk foods. Richard, who used to be forced to perform extreme exercises if he made any mistake, would often be forced to eat lettuce while his father would be enjoying pizzas.
However, Richard claims that he was not forced to participate in bodybuilding against his will and it was his own choice to join his parents in their training. 
"I've never been forced to train or do anything against my will. My parents used to train all the time and I wanted to join in. It was mostly my choice. It's just what I grew up doing. I was never forced. It was never an issue."
By the age of 11, Richard developed full six-pack abs which earned him the title of World's Strongest Boy.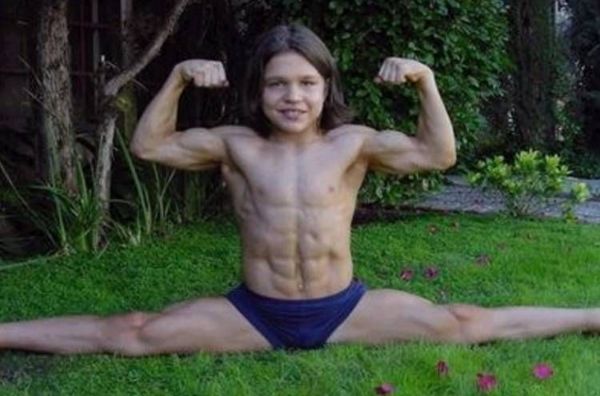 Richard Sandrak gets dubbed as the World's Strongest Boy by the age of 11 (Photo: DailyStar.co.uk)
However, Richard's trainer Frank started realizing that Pavel had a one-track mind and wouldn't even let him go out to play with friends. As a result, the young boy had made no friends in his childhood. When Frank confronted Pavel on the matter, Pavel threatened to kill him due to which Frank left the job as a trainer for Richard. 
However, despite such a hard work, Richard started facing financial problems occurred in the family which caused Pavel to take up drinking. He grew violent and even broke his wife's nose and wrist on one incident in 2004.
As a result, Richard had to call the police and Pavel was arrested for domestic violence. Once his father got imprisoned, Richard caught off ties with him and even left bodybuilding for a while. 
See Also:- Model Elsie Hewitt Sues Her Boyfriend Ryan Phillippe, Accusing Him of Drug Abuse and Domestic Violence!
Richard later moved to Santa Clarita with his mother and hired a manager named Marco Garcia who got film roles for him. He went on to act in the 2006 movie Little Hercules 3D which included some celebrities like Hulk Hogan, John Heard, and Elliot Gould. 
Adult Richard Is No More The World's Strongest
Once dubbed as "Little Hercules," Richard shares no resemblance with his child-self. Richard, who has now given up the harsh physical training, looks like an average guy and leads a life out of the spotlight.
Richard was pictured back in 2016 with no abs in plain sight.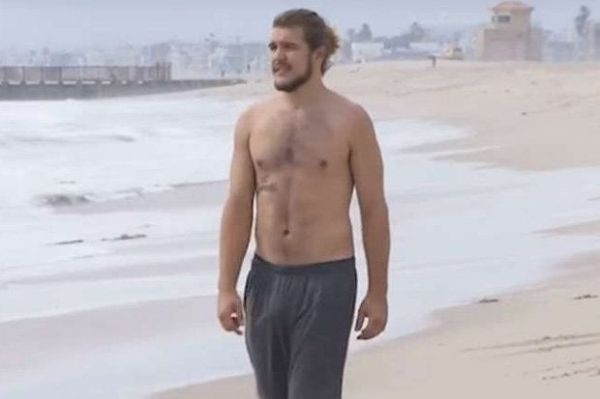 Richard, who grew six-packs by 11, has given up his training and looks much different from when he was a kid (Photo: DailyStar.co.uk)
As of today, Richard works as a stuntman for Universal Studios in Orlando and aims to be a quantum scientist or an engineer for NASA in the future. His job description includes setting himself on fire, pretending to get shot and jumping at a 50-feet-high platform to attract the tourists.
Read Also:- Hospitalized John Bernecker Is No More! The Walking Dead Stuntman Dead After Being Injured On-Set
As of 2018, Richard is also interested in filmmaking and wants to make movies based on the theme of motivating kids who suffer childhood obesity. 
Richard, who is living a single life in 2018, is ready to start a committed relationship. After all the hardships he went through in his life, the 26-year-old former bodybuilder deserves to have a loving girlfriend.