Entertainment
Ricky Whittle Having A Hard Time Finding The Perfect Relationship With Girlfriend After Multiple Dating Affairs Failed
Ricky Whittle Having A Hard Time Finding The Perfect Relationship With Girlfriend After Multiple Dating Affairs Failed. To sustain your relationship for a long time what both should pose is compatibility and compromising power. The absence of any one of them would lead your relationship towards the end. Similar might be the case of actor Ricky Whittle who is consistently found mourning for his failed relationship despite having several dating affairs.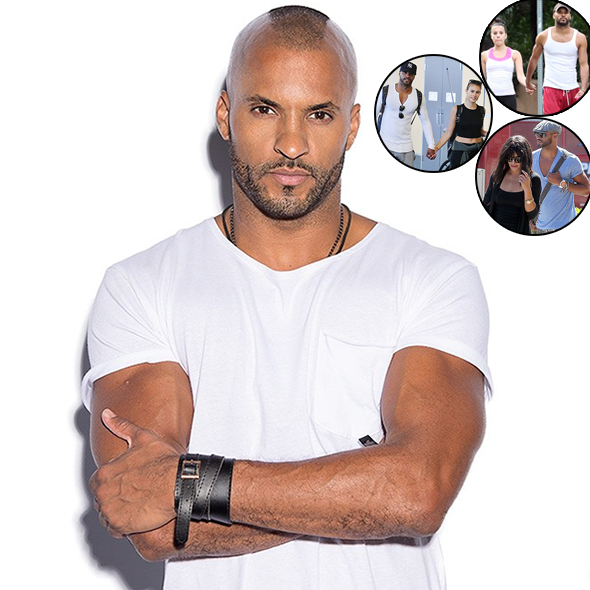 To sustain any relationship for a long time, the qualities which both should pose are compatibility and compromising power. The absence of any one of the stated traits would lead the relationship towards a gruesome end.
Similar might be the case of actor Ricky Whittle, who is consistently found mourning for his failed relationship despite having several dating affairs.
For now, let's get acquainted on his dating status, former dating scenario, family background and the secret for his fabulous physique.
Dating Mystery Blonde
In the early month of June 2015, Ricky Whittle got caught with a blonde babe named Sara.
Same Hair Color:- Is Sherry Holmes Married? The Young Blonde Is Engaged Despite Dating Affair Rumors With Damo Bennett
Ricky got spotted with Sara hand in hand at Vancouver Airport, Canada while they flew for the weekend.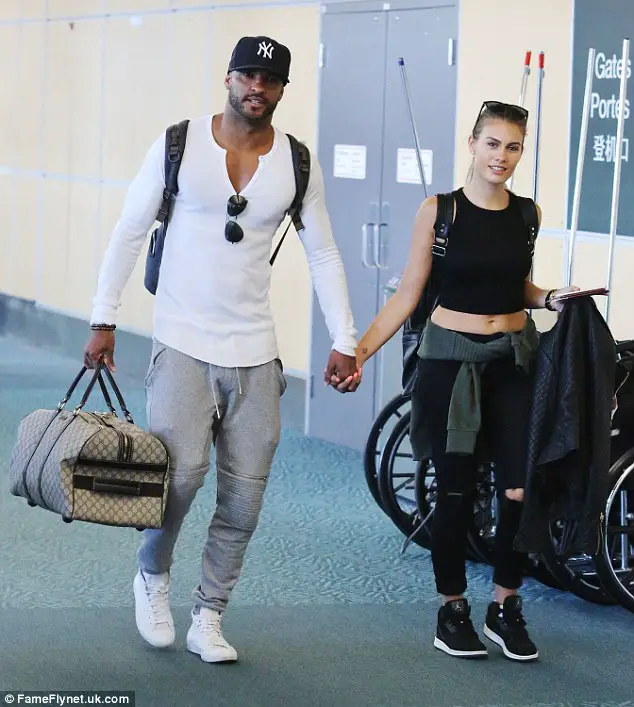 Ricky travels for the weekend with Sara at Vancuvore, Canada (2015) (Photo: dailymail.co.uk)
However, while in an interview taken in August 2015, Ricky shared his relationship status as a single man without a girlfriend. He said:-
"I'm single and focused on work and making myself better than I was yesterday. I'm happy with life. I'm just trying to be a real person and, hopefully, when the right person comes along."
Well, it looked like dating with Sara abruptly ended after two months or perhaps even longer. Maybe there existed the case of confidential dating to avoid unwanted paparazzi.
Yoga Instructor Girlfriend; Crush On Co-Star
After Sara, Ricky began dating yoga instructor by the name of Kristina Colonna.
Yoga Related:- Kundalini Yoga: Definition, Poses and Benefits
Circa 2017, he and his girlfriend Kristina were arguably the hottest duo in Hollywood. April that year, the American Gods actor and his muse made headline as they step outside, draped in matching outfits.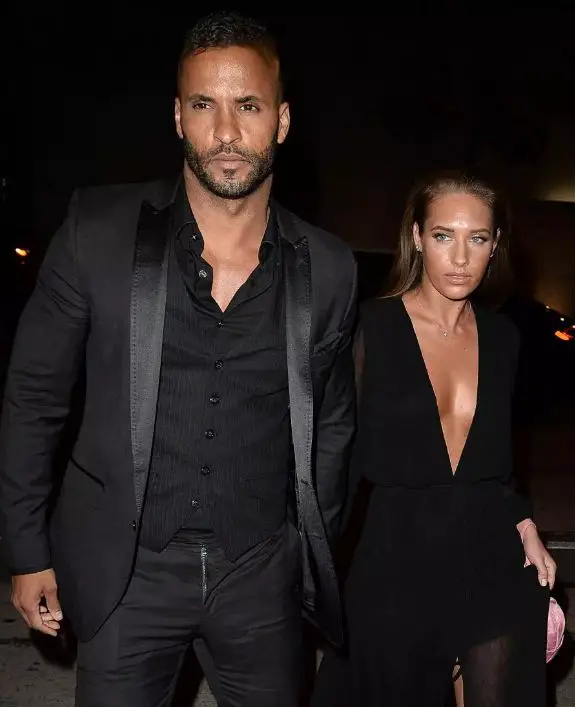 Ricky Whittle with his girlfriend Kristina Colonna during a date night in 2017 (Photo: dailymail.co.uk)
Amazingly enough, his off-screen crush shares similar - not same - name as Kristina. In October 2018 interview, Ricky raved about his co-star Kristin Chenoweth. In a tongue in cheek manner, he even talked about proposing to his crush.
Dating History: No Shortage Of Girlfriends
Ricky Whittle dated actress Rumer Willis in May 2014. Though the exact details of their meetings got disclosed, they went apart in the same year.
When going through the breakup details, not a dime was revealed from both the couple while no details of Rumer's relationship got obtained.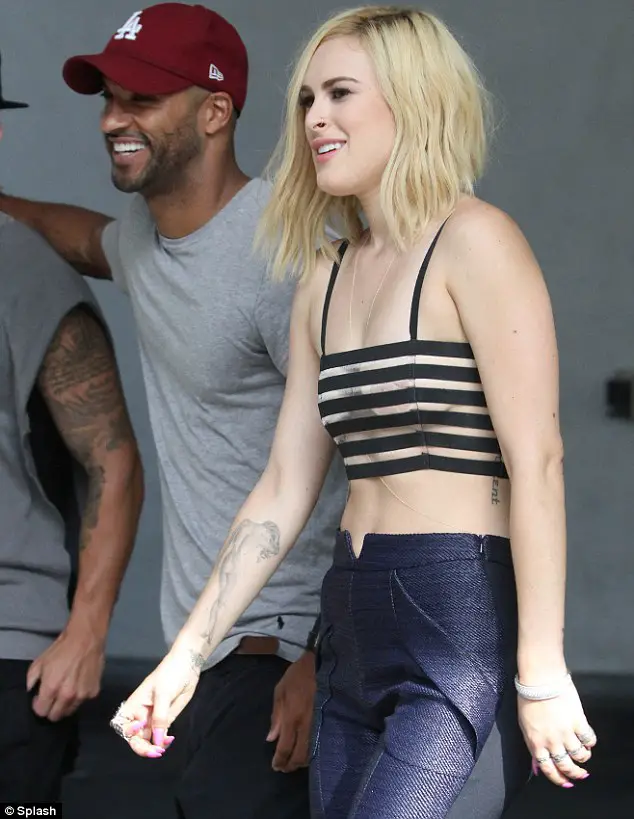 Ricky and Rumer strolling the town, together at Los Angeles (2014) (Photo: dailymail.co.uk)
However, a close source of Ricky disclosed the primary reason for dumping Rumer was due to her revealing clothes and over sexiness. The stated insider revealed:-
"It all got to be too much for Ricky. He asked her to tone it down, but she refused. Her look at me act wore Ricky down. It's a shame because he liked her."
Before dating Rumer, Ricky had dated American actress Jessica Szohr in August 2012. The relationship bloomed after the MTV Video Music Awards in the same year.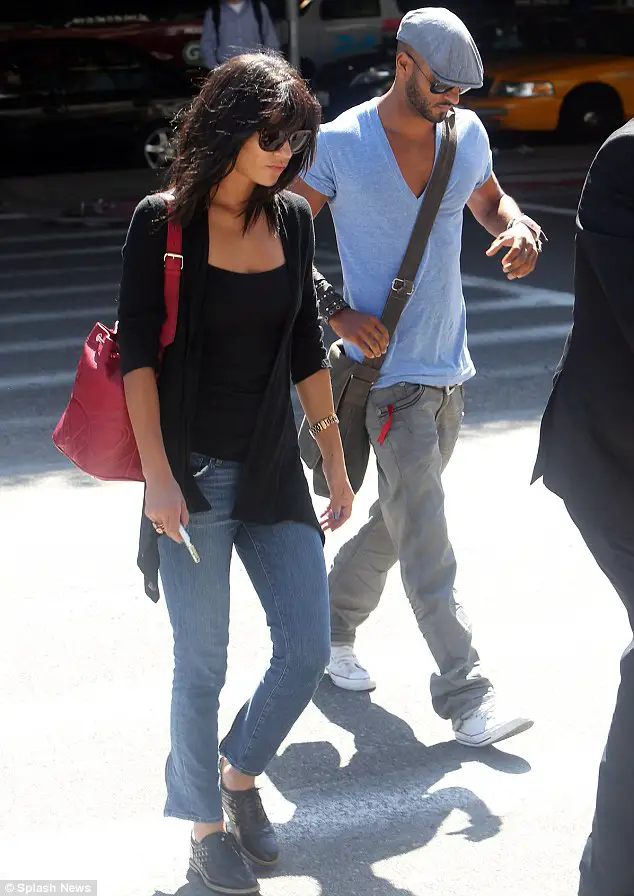 Rickey and Jessica walking down the streets (2012) (Photo: dailymail.co.uk)
The duo made a great pair, but alas, the relationship only lasted for a year. However, no exact details of the failure of relationship got disclosed from both the side, while Jessica began dating Scotty McKnight.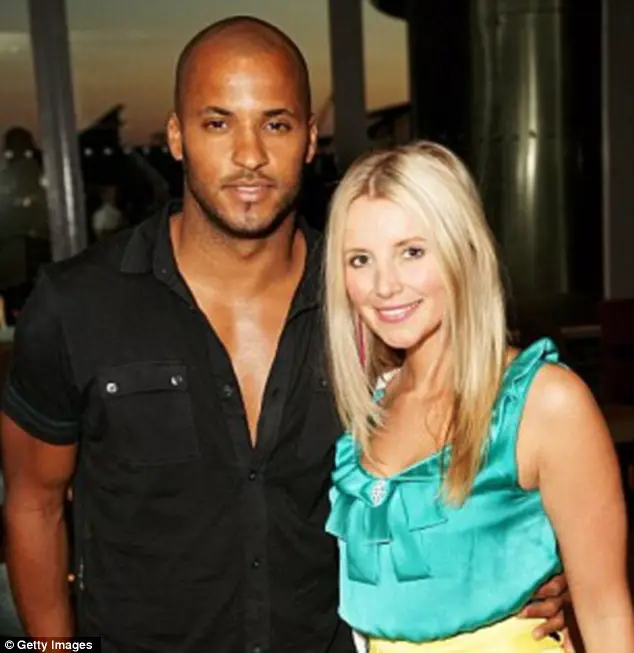 Ricky tagged with  Carley Stenson at the UK premiere (2009) (Photo: dailymail.co.uk)
Similarly, Ricky had also dated an American actress Carley Stenson in 2007. The relationship lasted for around three years as it got ended in 2011. The relationship got terminated due to the existence of infidelity in the connection.
Related To Carley:- Ali Bastian Partner, Married, Family
Carley backed out from the relationship when Ricky got closer to his Dancing partner Natalie Lowe during the dance competition BBC One dancing show, while Carley was engaged to Danny Marc in March 2016.
Tackling Gay Rumors
Well, while going through the relationship history several ups and down in the relationship has been identified, but when determining the real cause of the instability in the relationship, the actual reason is due to lack of compatibility and compromise.
Rickey's dating series proves he is not gay, and he's not married either.
The handsome hunk may not be a gay man despite the rumors suggesting him being one, but he sure champions same-sex marriage. Take his 2012 tweet for an instance where he highlighted the issues by LGBTQ community with a satire. He wrote:-
"Gay marriage is legal in 6 states. Having sex with a horse is legal in 23. Good going, America."
In three years since his tweet, the SCOTUS legalized same-sex marriage.
Parents, Ethnicity & Work Out
Being born with a mixed ethnicity of West Indian and decent British parents, Ricky is the son of the Royal Air Force serviceman. Besides his father's profession, Ricky has not revealed anything about his family background, but he has uploaded the picture of his mother on the occasion of Mother's day.
Mama's Boy:- O'Ryan Has Kid But Not Married! Who Is Baby Mama?
With the sound family background, the actor also has sound health. Ricky has managed to keep his physique maintained by going through intense workout and dedication. He has been posting pictures of his exercise on his Instagram account.
As Ricky has chosen the profession of the actor, it is imperative for him to maintain one healthy and fit. As we all know with excellent health comes a sound mind, keeping this in mind may be the actor is emphasizing more on his health and his appearance or maybe hailing from the army background he was brought up with the concept of fit health.