Entertainment
Staying Married Is Not In Robson Green's Forte! After Multiple Divorce The Guy Stole Someone Else's Wife
Staying Married Is Not In Robson Green's Forte! After Multiple Divorce The Guy Stole Someone Else's Wife. What does a person do when married life just isn't for them? Well, try to stay in a live-in relationship or just cohabitate together with a partner. Yes, this is confusing. Let's make it clearer. Let's talk about Robson Green for instance. The man has been married multiple times and most recently is also the talk of the town for stealing someone else's wife.
What does a person do when married life just isn't for them? Well, try to stay in a live-in relationship or just cohabitate together with a partner.
Robson Green somehow just fits into the situation above. The man has been married multiple times and most recently is also the talk of the town for stealing someone else's wife. Well, it is not stealing, because if Robson did it without her consent, that then, would be in a way kidnapping.
Well, an actor and renowned personality like Robson Green would not do that, right? Let's take a look at his personal life to be clear on the matter.
No Luck In Married Life, Relationship With Wife Ends With Divorce
Robson Green was previously married to an occupational therapist Alison Oglivie. The couple first got introduced by a close friend, which later led the duo to get married on 22 June 1991. His relation with wife Alison did not make the headlines that much until their separation.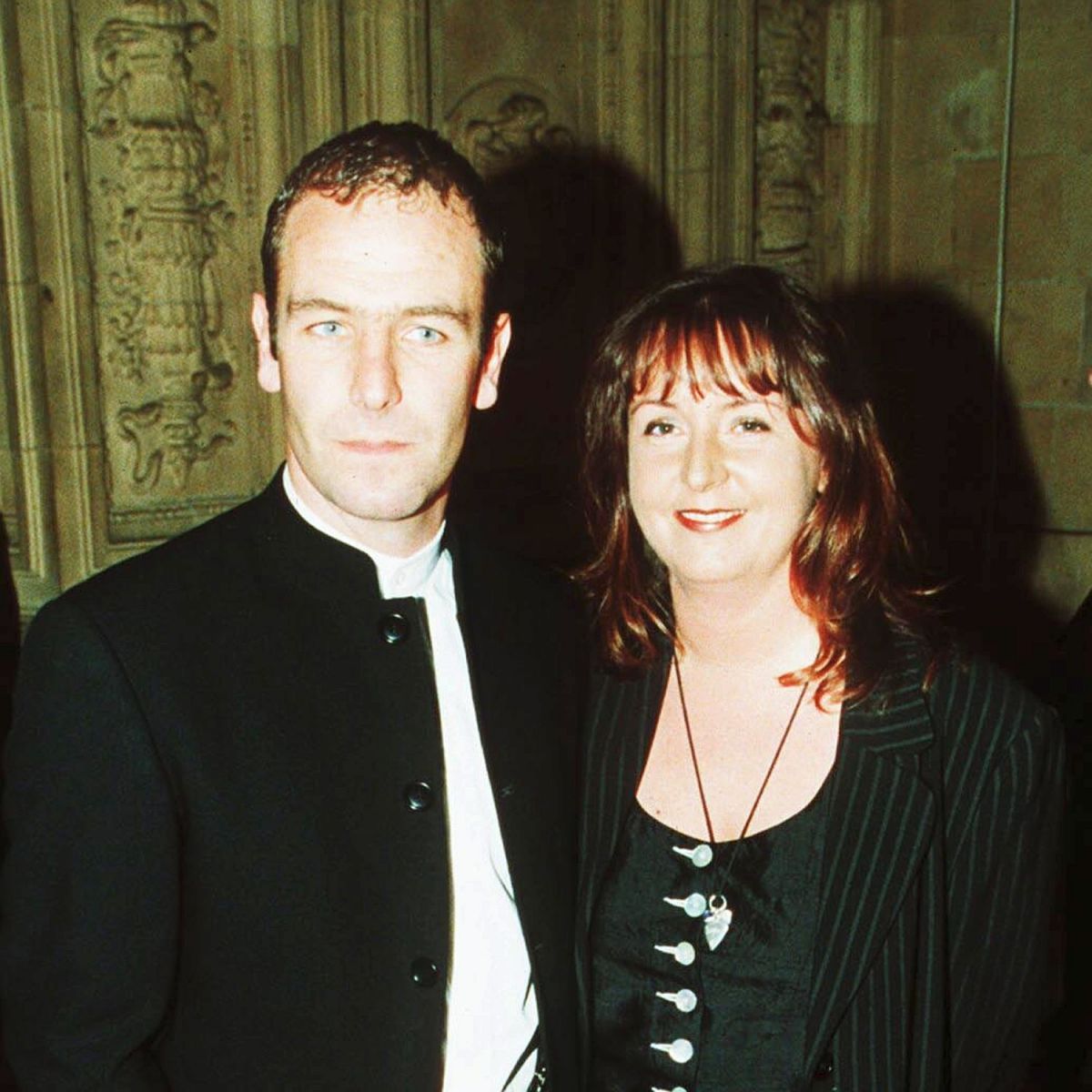 Robson Green with first wife, Alison Oglivie (Photo: thesun.co.uk)
The husband and wife separated in 1999; after eight years of being married. It is believed that their relationship turned south because of Robson's alleged affair with Pamela McDonald.
But the data isn't much clearer as the fishing enthusiast, while being married to Alison, met page 3 model, Vanya Seager. Both of them promptly started dating after divorce with Alison and also welcomed a baby boy, Taylor Seager-Green in 2000.
Married Man With Wife? 'Young and The Restless' Corey Sligh Biography: Who Is Wife, What Is Net Worth?
It was not until 2001 that the couple decided to get married. The ceremony was held at the Cliveden House, Buckinghamshire. However, despite sharing a child together, their married life turned over the flow of time, and it ended in 2011.
In an interview in 2013, Robson revealed that he and his wife were in touch but did not communicate like everybody else and further added that Vanya called it to be that way.
"I haven't talked to her since we parted. We are in touch. But we don't speak. We communicate by text. It's nice and safe that way. And that's what Taylor needs."
He continued,
"I don't know why Vanya decided it's better not to speak but, that's what she has decided. It wasn't my decision. It wasn't me that wanted to do that. She decided. Frankly, I'm not sure how she perceives me now."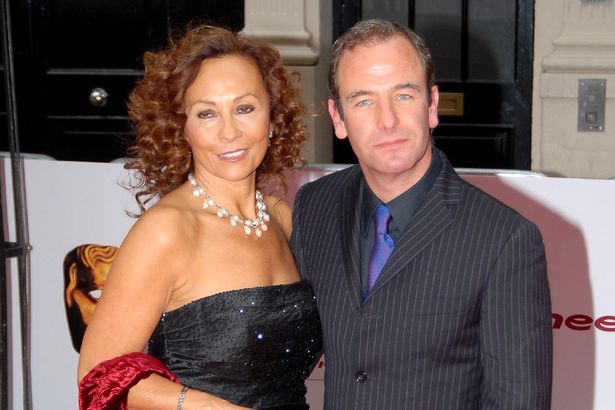 Robson Green with his second wife, Vanya Seager (Photo: Mirror.co.uk)
Robson further spoke on what caused their married life to fall apart.
'OK, maybe it is being away all the time, maybe it's not being the greatest husband in the world, but by default that does not make you a bad father. But I try to keep my side of the street clean and I am a good dad. You get to the point where you may be great as individuals but you're not great for one another, I've had to explain that to Taylor."
He continued,
"Vanya and I just grew apart. I don't blame it on the career. It's just we were different and we didn't develop together. My mind went in one direction, hers in the other."
Well, to Robson, his second marriage too ended with a divorce. But despite it, he did not give up on love. Instead, he went out looking for someone, who would accompany him through his life. 
Robson's Other Relationships, Finds Romance With Girlfriend
Robson Green, who has a house in Northumberland, had a fling in 2013 when he went weak on the knees for a British Airways Flight Attendant, Stephanie Jones. Green caught sight of her while she was serving dinner. A source close to Green said,
"Robson has had a difficult few months, so Stephanie came along at just the right time for him. They are both having lots of fun"
Robson went on multiple dates with his flight attendant girlfriend after their first encounter on the flight, and she also accompanied him to his house party. However, as Robson is a man, who always travels and Stephanie, who earns her living by traveling from one country to the other, their relationship did not flourish that much.
Also See:- Mark Bowe Family With Wife & Age Revealed, TV Shows Actor's Personal Life
Nevertheless, Robson again found love, and this time, not everyone is happy. Robson, in 2016, ran off with Zoila, Vicar's wife of 16 years and mother to two. The pair is believed to have met at a gym in Newcastle and Vicar, whose real name is Rev Geoffrey Short, was left questioning his faith. Rev said,
"I'm leaving you for Robson Green."
To which Rev explained his emotions when reciprocating the question.
"When she told me I felt anger, amazement. There are questions I'll probably never get answers to. It's just total shock, disbelief and sorrow."
He further continued on the matter,
"I saw a report in the paper recently where he's [Robson] building up this image of the outdoors man and the good guy, a good Geordie lad. He said in the piece he lives alone – it's a load of old codswallop. He doesn't have a great track record, the worry of friends and people at the church is that he'll get fed up with her and move on. Where will that leave us? The whole thing is an absolute mess.
As far as the records go, Rev's fear of Robson leaving Zoila did not come true as the couple seems pretty happy in each other's company even years later.
In August 2018, the duo was photographed together on the sets of ITV's Grantchester. As Robson was filming the fourth season of the show, he shared some memorable moments with his girlfriend just as the cameras stopped rolling. 
Recommended:- Domenick Lombardozzi Reveals How Exactly Married Life With Wife Is
The couple even shared loving moments; laughing and joking incessantly. Well, they seemed pretty content in each other's company back then. 
Robson Green's Short Bio
Robson Green was born on 18 December 1964, in Northumberland, England. He was born to father Robson and mother Ann Green. He has two siblings, both sisters. Robson is famous for his work in Soldier Soldier, Wire in the Blood, Grantchester, and Age Before Beauty.
However, despite all the success, the actor has not properly disclosed his net worth. At the moment, he's busy performing in Grantchester.