Rory McCann Reveals If He Is Married Or Not; Already Has An Important Woman But It's Not Her Girlfriend Or Partner Game of Thrones' actor Rory McCann's case is no different, as people are also keen to know if he is married and has a wife or at least has a girlfriend to accompany in his life. He has made quite the name for himself in the Game of Thrones alongside Natalie Dormer, Nathalie Emmanuel, Conleth Hill and many others. But his fans are willing to know about the personal front of his life.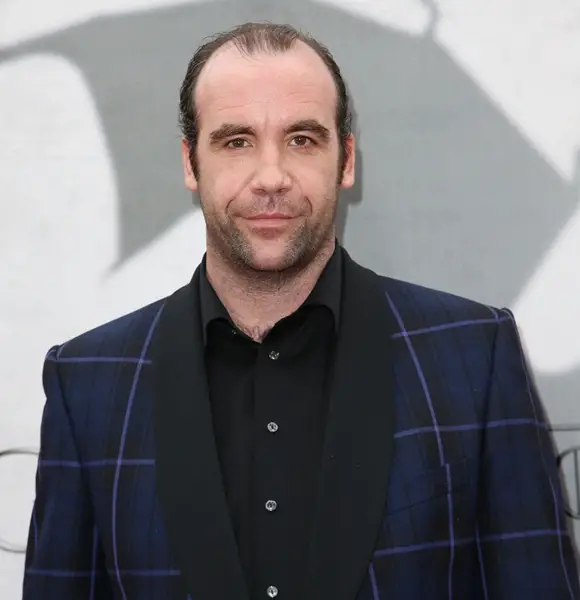 Quick Information
Date of Birth Apr 24, 1969
Nationality

Scottish, British

Birth Place

Glasgow, United Kingdom

Profession

Actor

Birth Name

Rory Philip McCann

Zodiac Sign

Taurus

Ethnicity/Race

White

Sister/s

Sally-Gay McCann

Children/Kids

Not Yet

Relationship Status

Single

Divorce/Split

Not Yet

Gay

No

Net Worth

$6 Million

Nominees

Screen Actors Guild Award for Outstanding Performance by an Ensemble in a Drama Series
A public figure's personal life is something the fans and the media are most keen to know. After all, fans love them and want to know as much as they can about the celebs they love.
Game of Thrones' actor Rory McCann's case is no different, as people are keen to find out if he is married and has a wife or at least has a girlfriend to accompany in his life.
So without further ado, let's get to the facts!
Does Rory McCann Have A Wife Or Girlfriend?
Rory's love life is something that has been a thing of keen interest for the fans and the media. They wonder if the man is married or has a girlfriend in his life.
However, the talented actor has not spoken much regarding his personal life, so this star's romance remains a mystery. For now, he seems to be enjoying his singlehood and prosperous career. 
Back in 2009, he had revealed that he had no partner back then. In an interview, Rory divulged,
"I'm single because I move about so much that I can't really get attached. I spent the new year in Ullapool and all I was getting was "Oh my God, you're the Porage Oats man!" That doesn't really help the situation. I did better in Iceland. I lived there for a year and I'm not known there, so it was just regular. The women there are fantastic. They wear the trousers. They're the ones that point and go "Hey you. Over here!" and the men are the meek, quiet ones who are sitting there going "Who, me?" I liked that approach."
He also added,
"I'd like someone quiet and not too much trouble. Someone very cuddly. Chatty, but not outspoken; I don't like loud women at all. 
It became evident that the actor was not involved in any love relationships and was never married.
Furthermore, what he let everyone was know were his reason for being single and the quality he seeks in his future wife. 
If you read what he said, you must be aware that his career has become a barrier to his love life. He doesn't have a relationship because he has to move constantly for his career, and that definitely doesn't help him get attached to someone he loves. 
As for his preference, he likes women who are quiet as he himself is the kind of person who enjoys peace without modern conveniences; he wants his wife to be cuddly and chatty.  
Rory also made it clear that he will definitely not have a partner as an actor. And ever in his life, if he had a long-term relationship that would not be from the industry he is in; That's very thoughtful of him because he thinks it would be difficult to balance personal and professional life. By far his experience, 80 percent of the co-actress he has met were raving lunatics who were to be avoided. 
Is The Game Of Thrones Actor Gay? 
The absence of married life and a girlfriend led to the initiation of the speculations about Rory being on the gay side, but until the actor comes forth with any confirmations, the truth remains confined to the actor himself.
However, his preference for having a quite cuddly woman is something that suggests that he is not gay. 
Holds Special Love For Two Women
Rory explained that he had two important women in his life, his mother and his sister.
I've got to say my mother is the most important woman in my life and not just because she is a Scotsman reader. She's my one true believer, my No 1 fan. I've always been close to her. She's been very encouraging through the ups and downs of being an actor. It's not easy because there's long periods of no work and she's always been the one trying to keep me positive. I've managed to bring her to a few premieres – she met Angelina Jolie and that made her day.
The actor continued,
My sister is also a very important person in my life. She's three years younger than me and works in the business as well, she does costumes. She did a job on Alexander with me, which was great. It's good to have a confidante. On set, we speak a secret language from childhood, so none of the other actors or directors know what we're talking about. It's very useful when you don't want others to know what you're saying. 
 Glad to know that Rory has a great place for family in his heart!
Sandor "The Hound" Clegane
Rory is most famous for portraying Sandor "The Hound" Clegane in the classic American series, Game of Thrones.
More GOT Content:- Game of Thrones Season 8: GOT Final Season Airing In April, A Holocaust
Known for his fierce and ruthless character, "The Hound," Sandor is not one of the most adored characters from Game of Thrones, but he sure isn't someone worth missing there too.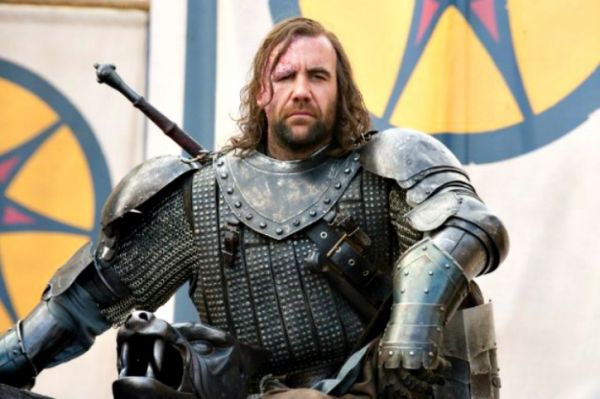 Rory McCann in the Game of Thrones as Sandor "The Hound" Clegane (Photo Credit: indiatimes.com)
Rory was confirmed in the role of The Hound back on 23 September 2009. He was a part of the initial starring cast and also remained a member of the cast for the 2nd, 3rd, and 4th seasons before taking a break during Game of Thrones' 5th season.
The main reason behind that was due to his character allegedly dying on the show, but he reappeared in the 6th season to redeem the role of "The Hound."
Since season 1, fans had anticipated a showdown - cleverly titled "Cleganebowl" - between Rory's character Sandor and its brother Gregor "The Mountain" Clegane, portrayed by Hafþór Júlíus Björnsson.
After years of wait, the fans' dream of seeing the brother's "face-off" finally became a reality after footage - ahead of the Season 8 premiere - of them together got revealed.
Talking about his GOT experience, Rory once expressed his scene with Arya wherein his character opens up about his facial scars as "the most demanding one" to date. 
Bio Unveils Height
Born on 24th April 1969 in Glasglow, Scotland, Rory didn't begin acting until he was 29 years of age.
From Scotland:- Who Is Susan Boyle? The America's Got Talent New Singing Sensation
Standing at 6 feet and 6 inches height, The Black Group actor worked as a carpenter, painter, and also landscape gardener before foraying into the show-biz world.
In the Game of Thrones, he has acted alongside Sophie Turner, Emilia Clarke, Kit Harrington, Peter Dinklage, Gwendoline Christie, Natalie Dormer, Nathalie Emmanuel, Conleth Hill, and many others.