Entertainment
Insight Rose Schlossberg Family Background, Education, Net Worth
Rose Kennedy Schlossberg...comes from the same Kennedy family...granddaughter of...born as the first grandchild...grew up very close to her grandmother..boasts a striking resemblance to...younger sister Tatiana Schlossberg tied the knot on...a very bright student...graduation from Harvard...inherited a huge amount of money from...also an actor and a producer who launched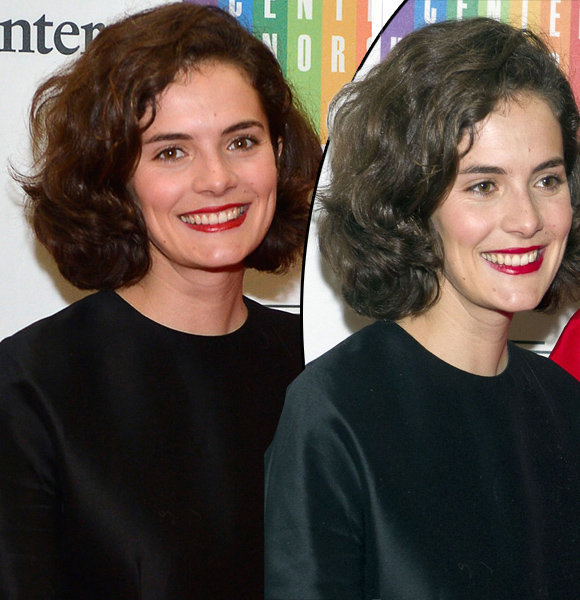 Quick Information
Children/Kids

No

Siblings

2

Instagram

N/A

Twitter

N/A

Facebook

N/A

Grand Father

Former President J. F Kennedy and

Grand Mother

Former first lady Jackie Kennedy

Education

Brearley School

High School

Harvard University

Net Worth

N/A

Relationship Status

Single

Date of Birth 25-06-1988
Sister/s

Tatiana Schlossberg

Brother/s

John Schlossberg

Mother

Caroline Kennedy

Father

Edwin Schlossberg

Ethnicity/Race

Mixed

Zodiac Sign

Cancer

Birth Name

Rose Kennedy Schlossberg

Profession

Actress

Birth Place

Manhattan, New York, United States

Nationality

American
The name Rose Schlossberg might not ring a bell at first. But, her full name Rose Kennedy Schlossberg does to many. Kennedys are pretty much the royalties of American politics.
Rose comes from the same Kennedy family, which greatly influenced American politics in the 1900s. She is the granddaughter of America's 35th president John Fitzgerald Kennedy and the beloved former first lady, Jackie Kennedy Onassis.
More About Rose Schlossberg:
Rose Kennedy Schlossberg was born on 25 June 1988 at Weill Cornell Medical Center in NYC, U.S. She is the daughter of Caroline Kennedy and artist Edwin Schlossberg.
Rose has two siblings; a sister, Tatiana Schlossberg, and a brother, John Schlossberg. Her sister Tatiana is an American journalist and an author.
Her mother, Caroline, is of Irish, French, English, and Scottish descent, while her father belongs to an Orthodox Jewish family of Ukrainian descent. 
She was brought up in her mother's religion; however, Rose also observes her father's Jewish tradition. 
As of now, Rose has been dubbed as the next leader of the growing Kennedy clan, whose opinion highly counts in the family. 
Schlossberg's Family
Rose Kennedy Schlossberg is the only grandchild of former U.S. President J. F Kennedy and former first lady Jackie Kennedy.
However, her grandfather never got to see her, as he was assassinated. Meanwhile, Rose grew up very close to her grandmother. 
The former first lady saw Rose every day and doted on her. In fact, even the name Rose was given by Jackie to honor her mother-in-law.
Further, Rose also boasts a striking resemblance to her late grandmother.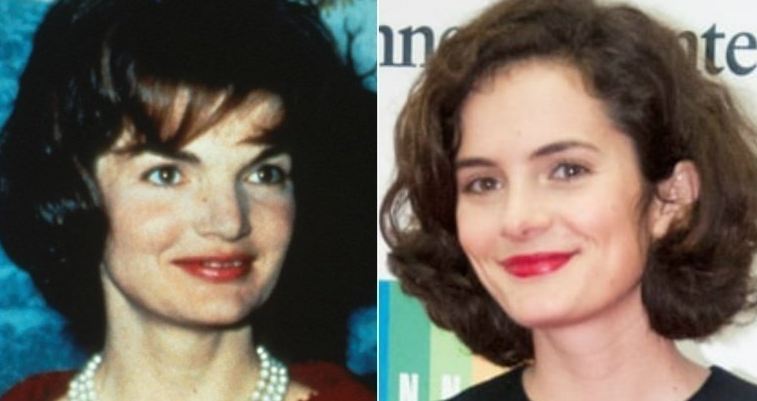 Rose Kennedy Schlossberg (on the left) and Jackie Kennedy Onassis (right) (Photo: nickiswift.com)
Out of four children, Caroline Kennedy is the only surviving child of J. F Kennedy and Jackie Kennedy.
Sister's Wedding
Rose Schlossberg's younger sister Tatiana Schlossberg tied the knot on 9th September 2017. She tied the knot to her college sweetheart George Moran in an intimate wedding ceremony held at Martha's Vineyard,  Massachusetts.
Another Grand Wedding:- Katherine Schwarzenegger & Chris Pratt Wedding, Dating
The pair, who crossed paths at Yale University, got married at the same place where J.F. Kennedy and Jackie Kennedy got married 64 years ago over the same weekend.
Tatiana's wedding was a grand event for the Kennedy family. 
Education
Coming from an influential family like the Kennedys, naturally, everyone would expect Rose to be a total brainiac, which she is in every right.
She was a very bright student at her school - Brearley School in New York City. Later, she studied at the prestigious Harvard University in 2006, quite befitting the Kennedy name. At Havard, she earned a bachelor's degree in English.
Later, she also took a film course and took up an interest in fashion. After completing graduating from Harvard in 2010, She went back to school and completed her master's in the Interactive Telecommunications Program at New York University in 2013.
Rose Schlossberg's Net Worth Info
Since Rose hails from a family of literal royalties of American politics, it's pretty apparent that she is very wealthy.
Although an actual figure of her wealth has not been disclosed yet, her net worth is presumably not too shabby.
Recommended:- How Much Is Alice Walton Net Worth? Also About Family, Husband
Her mother, Caroline Kennedy, has an estimated net worth of $250 million, a huge chunk of which she might inherit someday.
Her grandfather, John F. Kennedy, also the 35th President of the United States of America, had an estimated net worth of $100 million. 
Further, she also inherited a huge amount of money from her later uncle JFK Jr. On 16th July 1999, JFK Jr., his wife, and sister-in-law took off on a plane, which JFK was flying. But, unfortunately, they never made it to their destination.
Since JFK Jr did not have kids after his death, his estimated property of  $50 million went to his sister's three kids- Rose and her siblings Tatiana and John.
Career
Rose is also an actor and a producer who launched a web series - End Times Girls Club in 2016. Above Average Productions produced the series. It revolves around two young women, Lara, portrayed by Nelson-Greenberg, and Bee, portrayed by Schlossberg, who give women tips to survive the apocalypse.    
During the 2008 U.S. Presidential Election, Rose donated to Barack Obama's 2008 campaign. Moreover, she volunteered for Alan Khazei's Democrat party's campaign for the United States Senate in the 2010 Special Election.