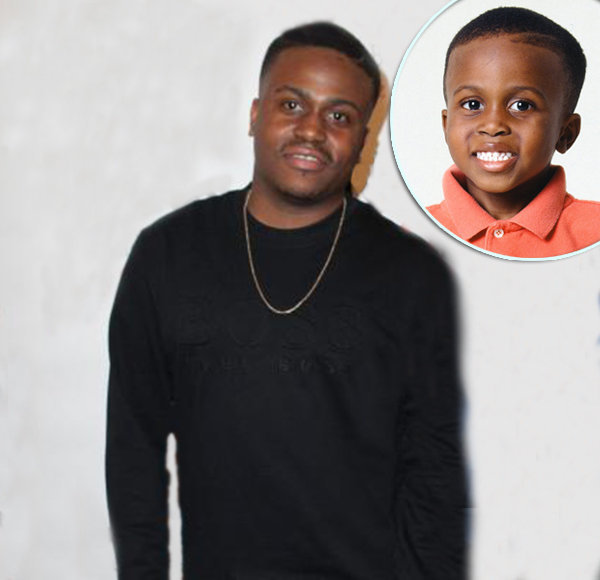 Ross Bagley is best known for his role as 'Nicky Banks' in the famous comedy "The Fresh Prince of Bel-Air," but he has been away from the spotlight for a long time and is now working on a new career.
The actor began his career at a young age and had everything as a child actor, including a star debut and early honors, but what drove him to hide from the cameras?
Let's have a peek at his life.
Childhood of Ross Bagley
Many celebrities have left the limelight to live an ordinary life. One of them is Ross Bagley. 
Ross began his acting career at the age of six with a supporting role in the comedy film 'The Little Rascals.' 
A talent manager first set his eyes on Ross Bagley during a choir performance at the First A.M.E Church in L.A. Bagley, a child virtuoso, did not know the date, but soon his choir performance became the gateway to acknowledge him as the renowned child actor.
Find More: Sophina Brown's Supportive Husband- All about Her Married Life
Bagley's role as 'Nicky Banks' on "The Fresh Prince of Bel-Air" dragged the international attention, and not before long his career started to gear up. He portrayed 'Nicky Banks' role perfectly at the age of six.
With his amazing performance, Ross earned two Young Artist Awards at a very early age for his role as Nicky, one for Best Performance by an Actor Under Ten in a TV series and the other for Best Performance by an actor under Ten in Television.
His continuous successful roles took him to the extra height of his career. Then, in a little while, he got an excellent opportunity to work with the famous American actor Will Smith on the film "Independence Day."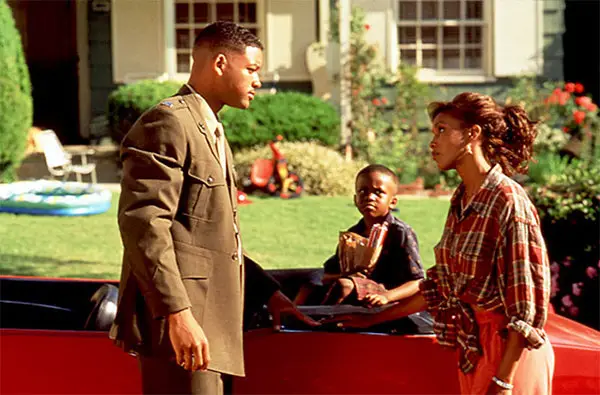 Caption - Ross Bagley with Will Smith in the film "Independence Day." (Photo Credit - www.providr.com)
By the end of 90's he had a few significant projects like "Babe," "The Wild," and "Providence." 
However, acting might be the first stone where he earned his early major success, but it is probably not the only one for Ross.
Know About: Angell Conwell Is Not Leaving Show Biz Anytime Soon !
He did continue acting, but he occasionally took on roles in projects like 'Judging Amy,' and 'Gnome Alone' before he retired from the entertainment industry. 
Where Is Ross Bagley Now?
In the interview with Hip Hop News Uncensored, Ross shared that acting wasn't appealing to him as a career. As he joined the showbiz at a young age, he always wanted to have a normal life and a normal job. He said:
"I wanted to live more of a normal type of life. I remember at the height of 'Fresh Prince,' I would be getting chased out of malls. I live a relatively under-the-radar life and that's how I am."
He left show business to pursue a college education at California State University, Northridge, where he also completed an internship with Will Smith's production firm, Westbrook Entertainment.
In 2015, Ross revealed on her Instagram that he had discovered a new passion to chase, entirely far away from the cameras and the lights. He is a passionate real estate agent now in Los Angeles. Not only that, but as he grew older, he continued to enjoy DJing as a hobby, earning the stage name DJ Rossy B.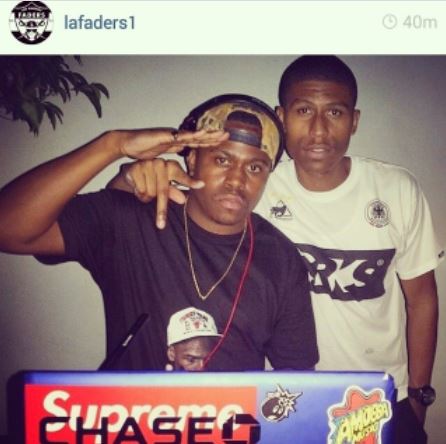 Ross Bagley Advertising His Dj Page on his Instagram. (Source: Instagram)
After revealing his profession, he also said that he has a son.
Ross Bagley's Son
Ross Bagley, age 33, who was everyone's favorite child actor when he was younger, is no longer a youngster. In addition, he is a father to his son.
Also: Rachel McAdams and Jennifer Garner's Uncanny Resemblance! Are They Related?
Following his profession, he revealed that he had a son named Reece. In August 2014, he announced the news by uploading a photo of his baby and calling him Baby Reece. However, Recce's mother's identity remains unknown. But, Ross appears to be quite close to his kid, as seen by his social media posts in which he shares pictures of them spending family time.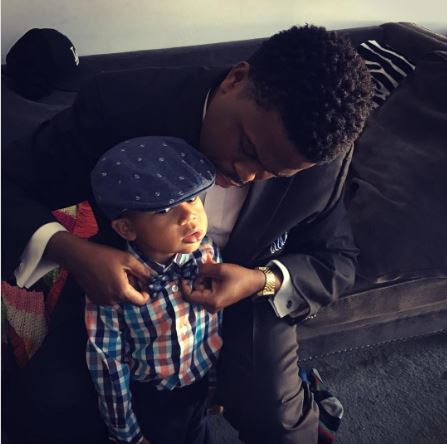 Ross and his son getting ready. (Source: Instagram)
Because Ross began his career in show business at an early age, there is no indication that he would encourage his kid to follow in his footsteps. However, he understands the difficulties of breaking into the entertainment industry at a young age, and he may want his child to grow up in a normal environment.
Nonetheless, the real estate agent and child actor from the 1990s, who has a net worth of $500 thousand, now has a family of his own and is working hard to establish his new profession as a real estate agent.
We hope he'll share more pictures of his adorable kid on social media. We'll keep you up to date on Ross Bagley. Till then, stay tuned.