Entertainment
Ross Bagley: Where is He Now And What is His Net Worth?
Growing prodigy always repels its gleams among the smokes, but these will by degrees roll away and vanish as it mounts to its sturdy glimmer!
Ross Bagley, best known as 'Nicky Banks' in the hit sitcom "The Fresh Prince of Bel-Air," has been lurking from the movie world and cameras for a long time and is in full swing to build a different profession.
The actor had everything as a child actor, a star debut, and early awards but what made him lurk from the cameras?
Your head might have been hovering around about his whereabouts. Keep on reading to find that out!
Ross Bagley, The Desired Child Actor
Luck is where chance matches rehearsal. Ross Bagley's acting career provides a glimpse of the similar account.
A talent manager first set his eyes on Ross Bagley during a choir performance at the First A.M.E Church in L.A. Bagley, a child virtuoso, did not know till the date but soon his choir performance became the gateway to acknowledge him as the renowned child actor.
Bagley's role as 'Nicky Banks' on "The Fresh Prince of Bel-Air" dragged the international attention and not before long his career started to gear up. He portrayed the role 'Nicky Banks,' when he was at the age of four.
The famous child actor even portrayed his talents on the 1994 film, "The Little Rascals" which was also acclaimed equally like his first role.
His continuous successful roles took him to the extra height of his career. In a little while, he got an excellent opportunity to work with the famous American actor Will Smith on the film "Independence Day."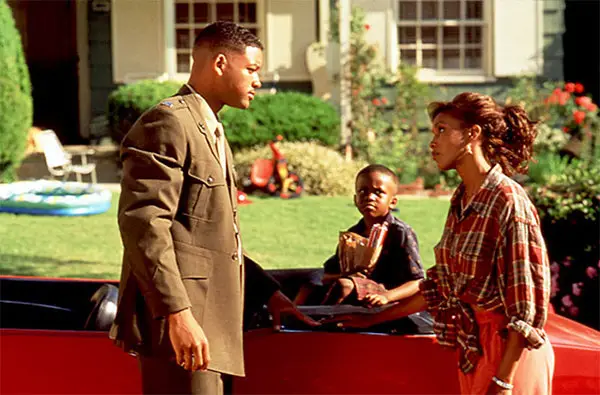 Caption - Ross Bagley with Will Smith in the film "Independence Day."
Photo Credit - www.providr.com
By the end of 90's he had few significant projects like "Babe," "The Wild," "Providence."
Ross Bagley: Where is He Now?
Well, your favorite child actor is not a child anymore and is now a twenty-eight-year-old lad.
Acting might be his first stone where he earned his early major success, but it is probably not the last for Ross.
Though he continued acting on a couple of projects like 'Judging Amy'(2004), 'Gnome Alone' (2015), Ross has sidelined the acting as his first priority.
Instead, he has discovered a new passion to chase, entirely far away from the cameras and the lights. He is a passionate real estate agent now, based on the L.A. area.
Since 2013, he has brought himself as a licensed real estate agent selling homes for Keller-Williams Realty, Inc.
The early fame and success of child actor can be a hassle of life. Ross might have discovered the same and has dug out his new passion. However, the spark he left as a child actor in audience's memory seems to be immortal.
Ross remembering his childhood roles explained,
"I've been teased endlessly about Buckwheat, not so much Fresh Prince. But I take it in stride because most of the people who might have something to say are actually fans of my work, so it's actually a compliment."
Though he has sidelined his acting career; he is probably not the one to divert the childhood memories. In the twentieth anniversary of "The Little Rascals," he was reuniting with his childhood castmates like Travis Tedford, Bug Hall.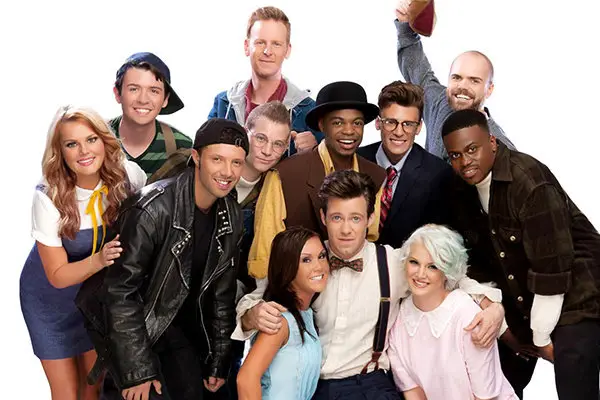 Caption - Ross Bagley at "The Little Rascals" reunion
Photo Credit - Hollywood.com
Sharing the joy with many parents as a child actor, the twenty-eight years old actor is now a parent himself!
He is a dad to a son now.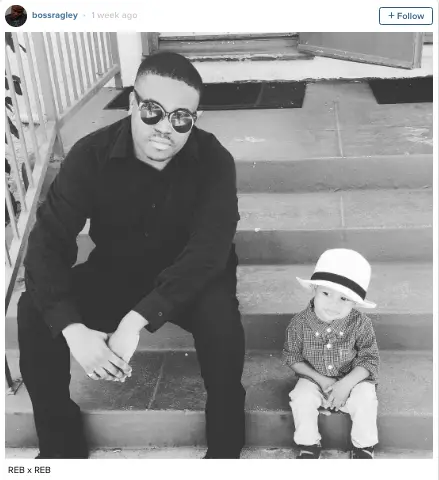 Caption - Ross Bagley with his son
Photo Credit - iloveoldschoolmusic.com
The 90's child actor and a real estate agent, who enjoys the net worth of $500 thousand, has a family of his own now and is in full swing to build his new career as a real estate agent.