Stassi Schroeder Is Back To Dating The On And Off Boyfriend That Her Family So Much Likes! Details As it is said, true love finds its way, the two can't stay apart for long and get along together. Same is the case with our American television personality Stassi Schroeder. After having on and off relationship with longtime boyfriend, what is the present status of her dating affair?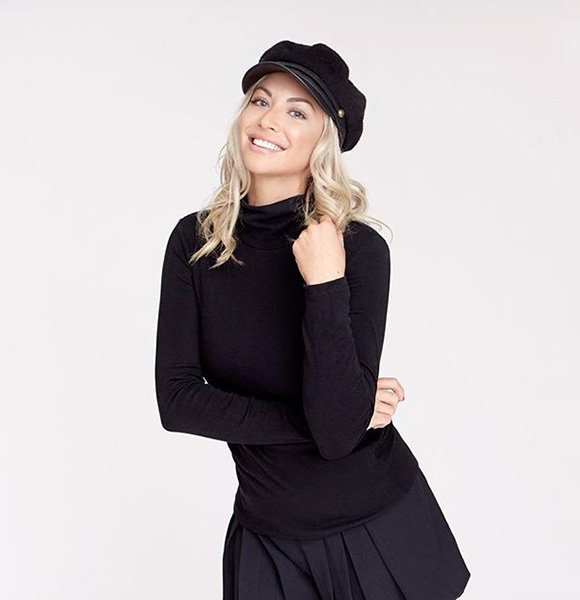 Fans are very much familiar with the fact that everyone goes through the highs and lows of life. A lot of things get affected unknowingly, and that includes love life as well. That might be the point in life when one's partner can turn imperfect, which can ultimately pause his/her relationship.
As told by many that true love finds its way, the estranged partners can't stay apart for long and get along together. Same is the case with the American television personality Stassi Schroeder. After having on and off relationship with longtime boyfriend, what is the present status of her dating affair?
Engaged To Boyfriend
After several failed relationship, Stassi found a keeper in Italian actor Beau Clark. The lovebirds went public with their love in February 2018. Also that year, they appeared as a couple on the season seven of Vanderpump Rules.
Fellow Vanderpump Star:- Brittany Cartwright Weight Loss & Wedding Plans, See Before & After Pic
A year and a half into the dating life, Beau popped the big question. An elated Stassi couldn't help but scream a loud yes. Transpired on late-July 2019 at the Hollywood Forever Cemetery, the reality star & her boyfriend Beau's engagement was a tribute to their 2018 Valentine's Day celebration.
According to jewelry experts, the ring used by Beau during the proposal cost him a staggering $50 thousand. Later reports placed the three-carats vintage diamond ring at above $100 thousand.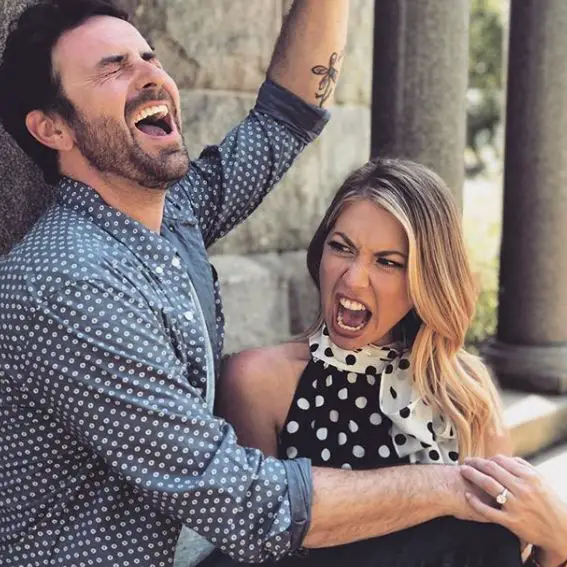 Engaged duo Stassi Schroeder and Beau Clark relishing after the proposal circa July 2019 (Photo:- Stassi Schroeder's Instagram)
Showcasing her rock via Instagram, the Vanderpump Rules star jokingly shared about feeling the same as Meghan Markle.
In early-July 2019, Stassi and her boyfriend-turned-fiance Beau floated the idea of a Halloween wedding.
Dating History
New Orleans-bred Stassi Schroeder has always been an open book when it comes to her relationships. Fans are much familiar about her dating affair with radio personality Patrick Meagher.
Friend Of Stassi:- Katie Maloney Marriage License, Wedding, Husband
The two, who had been dating for four years, had an on and off relationship. In 2017, when SUR gang met with the cast of "Summer House" for a beach party, Stassi confessed about her breakup with Patrick when someone asked about her relationship status. She said,
"I'm going through a very recent breakup right now. I'll start crying if we all talk about it."
She also mentioned how much her parents liked Patrick, along with her friends, who were fond of him as well. She said,
"It's really hard, because my family really likes Patrick, and my friends like him, too. I'm used to people just being like, 'Your boyfriend's an a**hole.' So, what happens if I wake up a year from now and I'm like, 'That was a f**king huge mistake to breakup?"
But after the emotional confession, it seems that true love couldn't hold them apart for long, as Stassi and Patrick got back together. Patrick Meagher confirmed the reconciliation while on the Stock Room Floor podcast. He said,
"When I moved to L.A., it was because of a girlfriend that I'm still with and literally this Saturday, we've been together for four years, I have to start filming Vanderpump Rules, which I've been pushing off for four years."
He also joked about his not so dramatic nature and proclaimed,
"They want me to go dinner, but I don't have drama with anybody. I just love her. So, I'm probably going to be very boring."
Stassi, on the other side, shared the big news on Instagram and captioned "Back again."
The "Straight Up With Stassi" hostess also shared romantic ties with co-star, Jax Taylor. But they later broke up in 2013 after Jax cheated her with her best friend.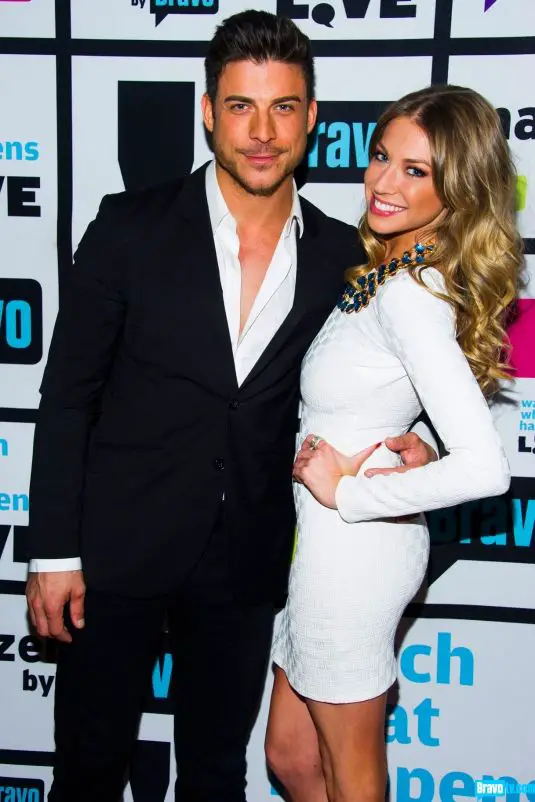 Stassi Schroeder and ex-boyfriend Jax Taylor circa pre-2013  (Photo: pinterest.com)
On that very matter, Jax Taylor apologized after Stassi tempted him to on February 2017. Everything got sorted between the two since then.
Plastic Surgery & Family
The 31 years old fashion columnist was born to parents - architect father and jewelry designer mother - on 24 June 1988. She received her English Writing Bachelor's Degree from Loyola Marymount University. She first appeared on the reality game show The Amazing Race in 2005.
Who Went Under The Knife:- Niykee Heaton Family, Plastic Surgery, Boyfriend, Net Worth
Stassi, who went through plastic surgery for her breast reduction in 2016, rose to fame after she appeared on the reality show Vanderpump Rules in 2013.