Entertainment
Tana Mongeau Wiki: Age, Affair, Net Worth Of Girl Who Was Dating Mac Miller
Tana Mongeau, Youtube star, has been rumored to be dating her best friends...while suggesting budding lesbian romance with...apart from it, she was previously involved with...whom she dated for...years. The pair parted ways and later Tana was rumored to be dating...with whom she often appeared on...She later claimed she was secretly dating rapper...after his untimely death due to...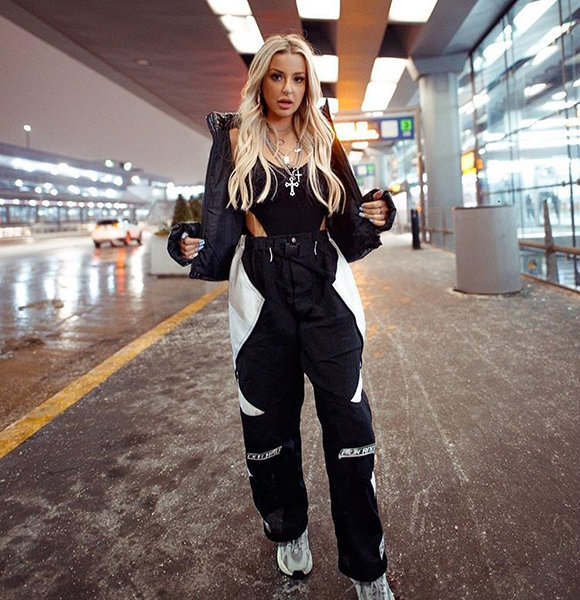 American YouTuber Tana Mongeau knows how to grab viewers and subscribers for her uploads alone boasts over 3 million views. Her dating life also contributes much to such numbers of avid viewers along with her delightful content selection.
No matter what she sure has been able to grab attention towards her. Well, she sure has her controversial love life as she was once shared budding lesbian romance with her best friend while even has dating history with her former boyfriend.
Well, the truth behind her love life is what her wiki-like-bio reveals! 
Lesbian Affair With Bella Comes To Halt
Tana Mongeau, who is also an Instagram star with over 3 million followers, not only has followers but is also a victim of hate that at times, being in the spotlight brings. Her love has been a hot topic for her followers as well as haters which have kept her in the radar.
See Also:- Callan McAuliffe Dating Status At Age 23; Found Perfect Girlfriend? Find It Out
Previously, she was romantically involved with her once-best friend Bella Thorne. The couple's initial fling started as a joke after the YouTube sensation joking tweeted about wanting to date Bella in 2017.
Within months, the snap of them kissing at a music festival in the following year went viral, and soon they became the industry's favorite lesbian couple. At the time, Bella had already come out as a bisexual and was in a relationship with the rapper named Mod Sun.
Together with their boyfriend, Bella was instrumental in helping Tana explore her sexuality. After all, it was while in a lesbian relationship with the actress that she owned her pansexuality.
The milestone, however, wasn't enough to keep the former lovebirds together. And after a year-long courtship, in February 2019, they called it quits. The spit appears to be amicable as neither Tana nor her former girlfriend has lashed out publically.
Out of respect for their once-budding romance, the 21-year-old promised not to record a YouTube explainer on their split.
Dating History Reveals Romance With Boyfriend; Bank Balance Over Love
While Tana, who is at the age of 20, had Bella by her side to share some level of intimacy. Apart from her unclarified lesbian romance, Tana has a dating history of her own.
Don't Miss:- Dana Perino: 20 Years of Married Life But No Children, Husband and Divorce?
It is interesting to note that her boyfriend, Brad Soussa, made their romance official, two months before her reported breakup from Bella. For Valentine's Day in 2019, Brad Instagrammed a snap of the two kissing and even placed the girlfriend tag on her.
For her lover's 21st birthday, on 7th March 2019, the YouTube sensation reciprocated the love calling him "my best friend." She had shared the same image used by Brad on Valentine's Day.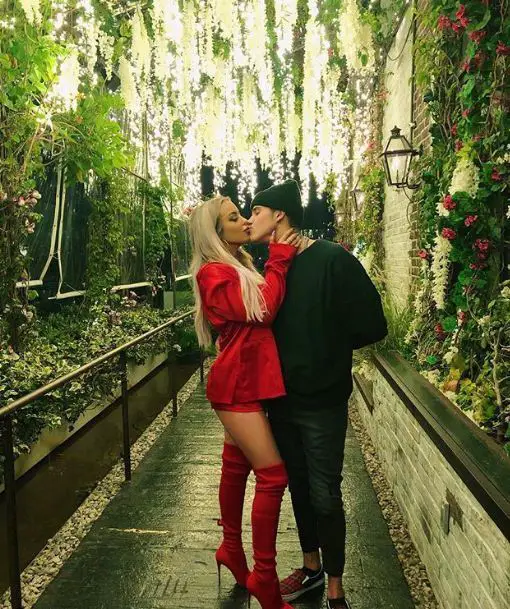 Tana Mongeau kisses her boyfriend, Brad Sousaa in an intimate setting for a Valentine's Day post (Photo:- Brad Sousaa's Instagram)
Funny enough, Tana's boyfriend is a doppelganger of pop-star Justin Bieber - something that her fans were facing a difficult time wrapping their heads around.
Sadly, she broke up with her lifestyle blogger boyfriend as he cheated on her. She revealed about being cheated on via a heartfelt YouTube video titled "I got cheated on, but that's okay" on 28th April 2019.
Previously, she was involved with Instagram star Somer Hollingsworth. They began dating back in 2015. The couple was going strong until they parted ways back in 2017. They broke things off after Tana uploaded a video of giving a lap dance to social media star Kian Lawley.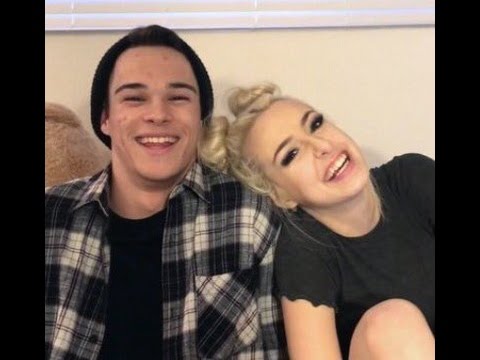 Tana Mongeau with boyfriend, Somer Hollingsworth back when they were dating (Photo: youtube.com)
Even though the video was just for YouTube, Somer "tweeted" his disappointments. After partying ways with Somer, Tana was rumored to be involved in a romantic relationship with Kian. Their hook-up rumors surfaced the media as they often appeared together in several YouTube videos. 
However, neither Tana nor Kian confirmed their romance and Tana, who celebrates her birthday every year on 24 June, had her love life off the radar for some time.
Back in June 2016, she pulled out some sarcasm to people asking her of her dating life posting a picture of her hand with a ring of money on her ring finger on Twitter suggesting that she is more focused on her bank balance than her love life.
Engaged To New Love?
Tana sent the internet world into a meltdown when she tweeted about her engagement to one of the most famous YouTubers of the world. As per her tweet on 24th June 2019, she got engaged to Jake Paul.
It was a rather joyous day for the internet star as she turned 21 on the same day. 

Tana Mongeau announces her engagement to Jake Paul on 24th June 2019 (Photo: Tana Mongeau's Twitter)
The happy news came as a birthday gift to her.
Well, the first pair got linked when they were photographed together at a party on 30th April 2019. Shortly, the couple started appearing in a series of videos on each other's YouTube channel. Naturally, they moved to Instagram to post lovey-dovey snaps.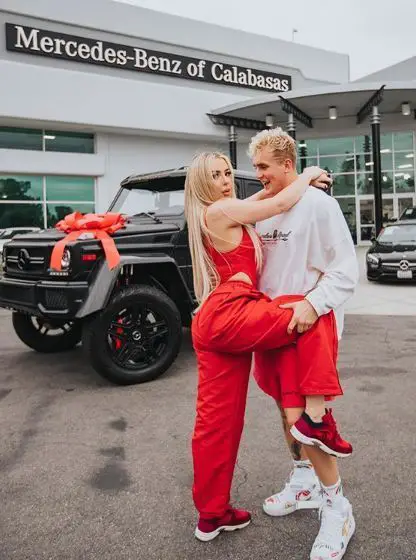 Tana Mongeau goofs around with boyfriend Jake Paul as he gifts her a Mercedes on the occasion of her birthday on 24th June 2019 (Photo: Tana Mongeau's Instagram)
However, some fans think that the engagement is a prank as Jake is known for pulling off notorious pranks. His past attempt of trying to drive while blindfold brought a lot of criticism.
Jake's Past Romance:- Erika Costell Dating? Meet The Boyfriend She's Smitten With
To refute such speculation, Tana replied to a Twitterati that she was indeed engaged on the same day, she announced her engagement. Only time will tell how Instagram star and her fiance's relationship will progress. 
Married To Fiance' 
YouTube royalty couple Tana and Jake got married on 28th July 2019. The pair's Las Vegas wedding was an open affair. People could watch the wedding live by paying $50 on Halogen TV. 
In spite of Tana and her new husband's public wedding, fans still harbor doubts about the authenticity of the couple's marriage.
The YouTuber's brother-in-law Logan Paul gave an interview on the D-day and hinted that the pair's marriage would last only about two months. He had earlier questioned the authenticity of the couple's union when their engagement news broke out.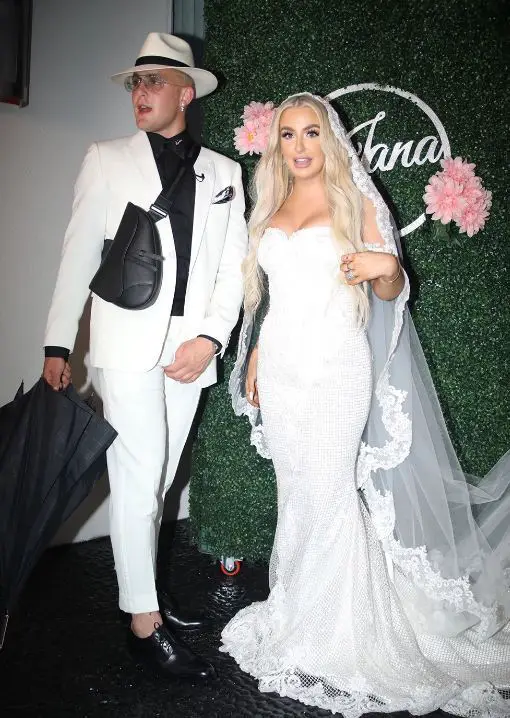 Newlywed Tana Mongeau and Jake Paul pose for a picture on 28th July 2019 ( Photo: hollywoodlife.com)
The supposedly fake marrige wasn't without drama as a fight broke out just after the wedding ceremony. It so happened that as Jake was about to kiss his bride Tana, someone threw champagne at the new groom. However, the fistfight also got resolved quickly.
And, the newlyweds celebrated the union with a reception ceremony.
But, the pair need to wait before embarking on their honeymoon. A day after the ceremony, Tana took to Twitter to reveal that a family emergency prevented her from going to Europe for her trip as a new bride. Further, she shared that Jake was already on his way there and she will join him after sorting her emergency affair. 
Dating Mac Miller; Tribute As Publicity Stunt?
However, in September 2018, she claimed that she was in a low-key relationship with late Rapper Mac Miller who tragically died of a drug overdose on the 7th of that month.
Tana, who stands at the height of 5 feet 5½ inches (1.66 m), took it to Instagram to open up about her relationship with Mac only after his death. While most of his fans were mourning his death and various stars were paying tribute to him, a tribute by Tana made the most buzz on the Internet as she revealed she was secretly dating him.
This sudden revelation made Mac's fans lash out on her as they believed that she took advantage of his death for her publicity. But for Tana, she was adamant about the love she had for him.
You May Also Like:- Katrina Weidman Married & Settled Or Engaged In Casual Dating? Status Now
In particular, Tana, who has estimated net worth of $300 thousand, had posted a screenshot of the text conversation that had Twitter slamming at her. However, Tana later wrote a lengthy apology through a new series of tweets.