Temuera Morrison is a three-decades-long actor whose...fame as part of movies like Barb Wire, Star Wars: Attack of the Clones and Green Lantern...is also father to an adult son, James, from his first...impressed the audience from his acting skills and roles in...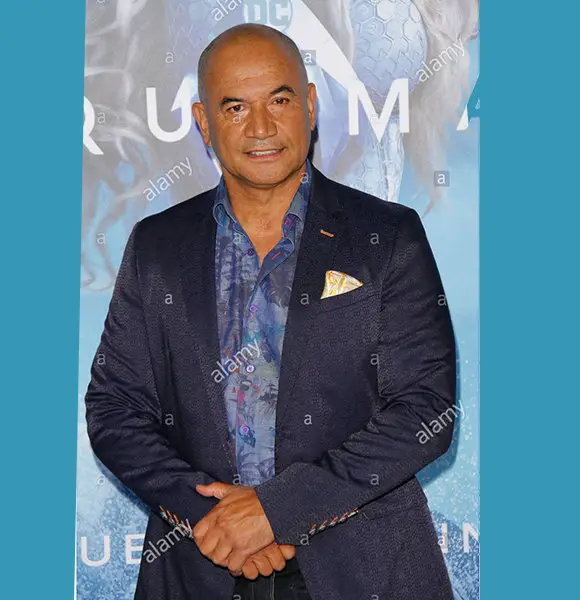 Temuera Morrison's contribution to the entertainment industry is something that any actor would be proud to look back at; he has spent three decades in acting. On top of that, The Kiwi actor brings a tide of variation on to the table with his diverse roles in movies.
Even after gaining fame as part of movies like Barb Wire, Star Wars: Attack of the Clones and Green Lantern, Temuera Morrison is not finished with acting just yet.
Bio (Height, Ethnicity)
Temuera Morrison was born in Rotorua, North Island of New Zealand on 26 December 1960. He belongs to mixed ethnicity with Maori, Scottish and Irish descent. As for height, he measures 5 feet 7 inches(1.7 meters).
Temuera inherited the artistic genes from his family. Both his parents, Hana(mother) and Laurie Morrison(father) were musicians. His sister, Taini Morrison was a performer.
Also, his uncle Sir Howard Morrison was a famous musician. Growing up in a family of entertainers, Temuera was bound to be a great actor in the coming days.
After getting his involvement in the TV shows like Shortland Street, Temuera burst to the center stage came in 1994 with Once Were Warrior where he played the role of Jake the Muss.
Director You May Wanna Know:-'Aquaman' Director James Wan Facts: From Movies, Net Worth To Family Info
Following his success in acting, Temuera worked in movies and TV shows like Star Wars Series, Green Lantern and Aquaman.
Net Worth
Temuera Morrison has embedded his name in the history books of film and entertainment industry with more than three decades of an acting career. Throughout his acting journey, he has rubbed shoulders with famous names in the business and impressed the audience from his acting skills.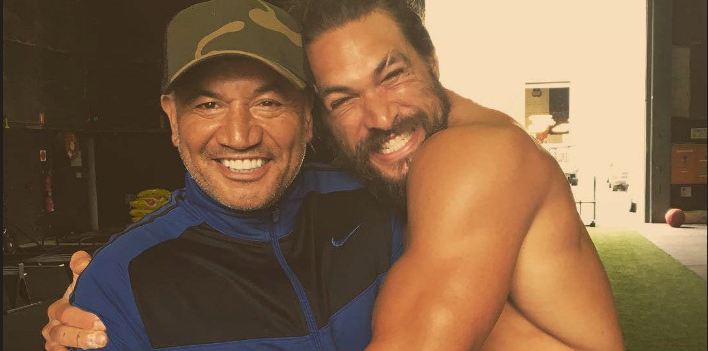 Temuera Morrison shares an on-set photo with Jason Momoa in 2018 (Photo:screenrant.com) 
Establishing a legacy for himself in films, Temuera boasts a net worth of 1.5 million dollars.
In 2012, his house which had been auctioned since 2008 also got sold in a staggering $1 million, making a significant impact on his overall net worth.
Married To Wife
Temuera Morrison's love life is as exciting as his professional life. Claiming women as his weakness, the actor partnered with four women in between late 1980 to 2014.
His first relationship was with singer Kim Willoughby in the late 1980s with whom he bore a son, James. After their split, Temuera dated Peata Melbourne, a TV presenter. Together, they nurtured a beautiful daughter named, Aiorangi.
Despite sharing a daughter, his second relationship also did not last, and the couple parted ways.
Relatable:- Justine Skye Boyfriend, Net Worth, Parents
Temuera then dated Shortland Street co-star Angela Dotchin for six years between 1997-2002. But like always, their relation ended soon.
As of now, Temuera is dating, Ashlee Howden-Sadlier, who is 26 years his junior. In spite of their age difference, the pair have found love in each other. However, they are yet to get married and declared husband and wife.