Entertainment
Tisha Campbell's Parents' Support Helps Her Become a Better Mother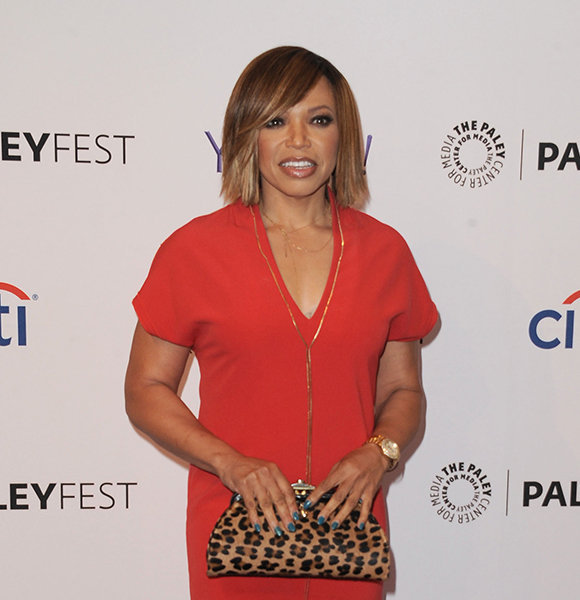 Tisha Campbell is best known as Janet Marie on the TV series My Wife and Kids. She is not only a logical mother of reason on-screen but also one herself in real life. Tisha, who is already a mother, understands what it's like to have supportive parents.
Let's find out the relationship between her and her family. 
Tisha Campbell's Parents
Tisha was born on 13 October 1968 in Oklahoma City. Her parents raised Tisha along with her four siblings. 
Talking about Tisha's parents, she is Mona Campbell's daughter, an American nurse, and a gospel singer. Her mother is also a vocal coach and a talented manager.
Tisha's mother works as her manager, who looks after her contracts. Tisha's father, Clifton Campbell, is a singer, a factory manager, and a magician amusing his viewers with illusions.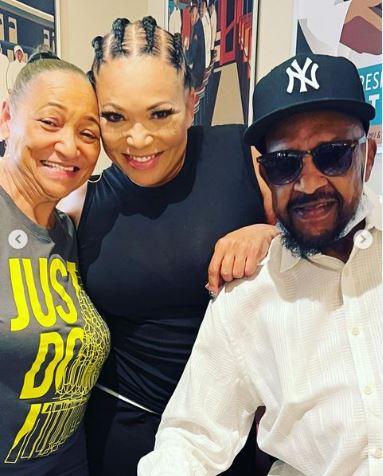 Tisha spends time with her parents. (Photo: Instagram)
Tisha's parents have always been supportive of her dream. Tisha always had her mother's back while she took her steps forward in her career.
Tisha grew up among her four siblings and is the oldest of them. Tisha's brothers are Germaine Campbell and Stanley Campbell.
She also has a sister who goes by the name of Tiara Campbell. However, her other sibling is still off the media's radar.
Explore: Amanda Brugel Shares Tips on Parenting- Get to Know Her Children
Tiara, Tisha's sister, gave birth to a baby girl in 2010; the baby was born four months earlier than the estimated date, and the baby's daddy was alleged to be Pretty Ricky member Diamond' Baby Blue' Smith.
However, Tiara opened up that the early labor was all because of the stress that came because of denial drama from Diamond Blue.
Besides seeing her sister with the family drama, Tisha has some of her own.
Tisha Campbell's Family Feud
It seems like Tisha's happy married life has crumbled down. She filed for a divorce from her husband of 27 years, Duane Martin, in February 2018. The divorce was finalized in December 2020.
Tisha married Duan Martin, an actor and real estate agent. The couple dated for six years before getting married in 1996. They were married for almost three decades. 
Learn About: Maia Campbell's Separation with Her Husband & Her Past Struggles
The couple was already the parents of two sons, Xen and Ezekiel. However, her elder son, Xen, has autism, but Tisha never lets it get the best of her. Even though she had times when she couldn't kiss her son, she survived. 
Regardless, she always has flaunted her boys on her social media.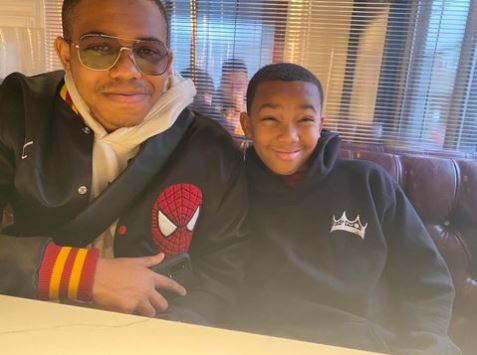 Tisha was hanging out with her children. (Photo: Instagram)
Even though she is raising her children alone, she loves the experience and fulfilling her every duty as a parent. 
However, with her busy career, she has been able to keep a perfect balance between her professional and personal life. 
Tisha Campbell's Career
Campbell made his first appearance on television when he was six years old in an episode of the PBS show The Big Blue Marble in 1974.
She won numerous talent shows as a child and starred in children's shows such as Kids Are People Too, Unicorn Tales, and Captain Kangaroo. 
Campbell's debuted in the music industry with her album, Tisha, published in 1992 and sold about 40 thousand copies. 
Besides her career in the entertainment industry, Campbell co-founded Colored My Mind, a non-profit organization dedicated to improving autism awareness in children of color, in 2011.
Her son Xen, who was diagnosed with autism at the age of 18 months, was the inspiration behind establishing the organization.
Know More: Taran Noah Smith's Life Now- His Wife, Net Worth, Parents & More
Tisha even produced a short film called Colored My Mind, which also happens to be a non-profit organization, teaming up with four other mothers of autistic children.
She also published a children's book named 'My Brother Doesn't Want to Play to help children cope with having a sibling who is 'different.'
Moreover, the African-American actress has starred in various movies and shows like Rags to Riches, School Daze,  Rita Rocks, and The Protector, among others. 
She has also performed in numerous music videos for Will Smith and Toni Braxton. She even released the single Steel Here in 2015.
Despite all the fame and money it brings, Tisha is drowning in $15 million worth of debt. In 2016, it was revealed that Tisha Cambell and her husband had filed for Chapter 7 bankruptcy.
They have their monthly expenses double their income, leaving Tisha with a net worth of -$15 million.
However, according to Celebrity Net Worth, her net worth is about $500 thousand. So it seems like she has been doing better now. 
Stay tuned to get more updates on the life of Tisha Campbell!