Tori Hughes is an LA-based model and disk jockey with more than...her feud and affairs that are usually associated... spend time with boyfriend...welcomed a baby into life...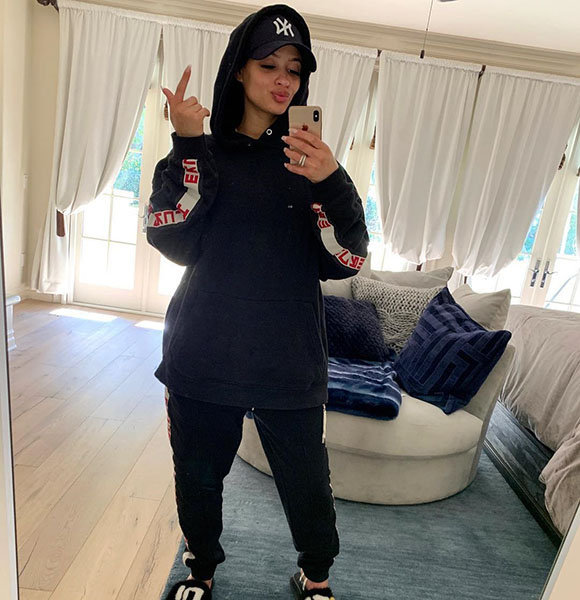 An LA-based model and disc jockey, Tori Hughes shines on Instagram with more than 3 million followers.
Ever since she posted her first picture on the social media platform in 2014, opportunities have come searching for her as Tori has worked with companies like Facet Studios and DynastySeries. 
She also appeared in the 2017 American Music Awards. Due to the feud and affairs that are usually associated with the prominent musician, Tori gains mass exposure in the media.
Bio: Birthday, Net Worth
Tori Hughes (also known as Tori Brixx) was born on 16th August 1990 in Texas, USA. As much as the model is transparent about her dating life, she has managed to keep information on her family and childhood very private. Due to her discreteness, there is no information about her ethnicity. However, judging by her skin tone, she looks multi-racial (probably Latin-American).
The model turned DJ first got her big break in modeling after signing a contract with MUVA  Management under American actress, Amber Rose. Since then, she has modeled for many well-known brands.
Amber Rose Dating History:- Shattered Hearts! Professional Dancer Valentin Chmerkovskiy Breaks Up with his Girlfriend Amber Rose
In 2016, she appeared in the commercial for Beats by Dr.Dre and also did product placement for Fashion Nova a year later. Although her verified net worth is not uncovered till date, she reportedly earns a considerable amount of money from modeling, which is more than $50,000 per year on average.
Furthermore, she is still active as a professional DJ, adding up for some extra income.
Boyfriend, Baby
The model is in a relationship with rapper Rich The Kid since 2018. The same year when her dating life with Rich initiated, she became pregnant with his child. 
Finally, on 13 April 2019, the pair welcomed a baby boy into their life, who is named Dimitri the II.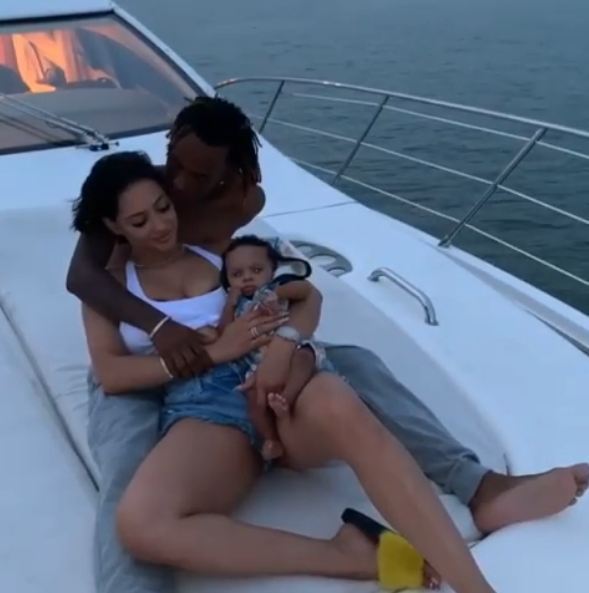 Tori Hughes spends time with boyfriend Rich The Kid and newborn son on a yacht in June 2019 (Photo:- Tori Hughes' Instagram)
As of now, the couple is busy spending quality times with their baby. But looking back at the controversies they share, it wasn't always so quiet.
Age, Past Affairs
The 29-year-old model was in a relationship with lesbian rapper Young M.A in 2017. The pair even appeared together in Vh1's game show Hip Hop Squares (2012) as a couple. But the same year, rumors were floating around that Tori was having an affair with the then-married rapper, Rich The Kid. The story became a fact after she abruptly left her girlfriend Young M.A heartbroken at the height of her career.
Moreover, her affair undoubtedly led to an online feud with the rapper's wife, Antonette Willis. Since the pair was robbed once, Rich's wife claimed that Tori was the one, who planned the robbery to get hold of his valuable belongings.
More On The Robbery:- Tori Brixx Age 27 Wiki:  Model Who Plotted Rich The Kid - Allegedly
Also, while Annette filed for divorce, she revealed that the rapper had abused her and forced her to get abortion about three times. Meanwhile, it's unknown if the alleged case got resolved, but it does show the model's nasty past.