Entertainment
Tre Brooks Personal Life: From Age and Birthday to Family
Tre Brooks, a musical.ly star, amassed over 170k following at just 16 years of age...Many people are aware of his talent which in return has ignited the curiosity in his followers to learn about his personal life details...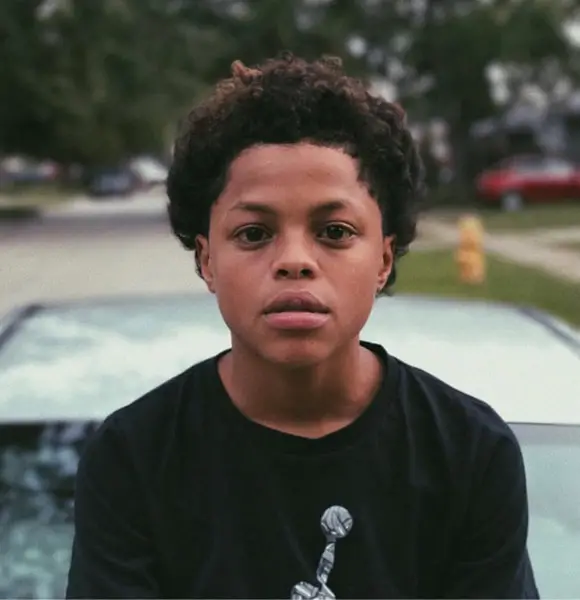 With the advancement in technologies and the introduction of new applications, the world is getting provided with multiple platforms that any individual can make good use of, to earn a living while garnering fame simultaneously. 
Be it YouTube, Instagram, Vine, Musical.ly, or other similar apps; there is an extensive list of people who have been able to achieve the significant popularity entertaining the mass one way or the other.
Amidst such name is Tre Brooks, a Musical.ly star, who amassed over 170k following at just 16 years of age. Many people are aware of his talent, which in return has ignited the curiosity in his followers to learn about his life details.
And, if you've decided to stop by this article for finding out the same; keep reading to help serve your curiosities.
Tre Brooks' Bio: Family, Twin Brother
Gone are those days when at the early teenage, people often were focused on studies. Today's generation has advanced in all the possible way and is a step ahead in the entertainment industry, making money out of exercising their interest.
Tre Brooks, a social media star better known as "Curlyheadtre" is also an example of a young talent who knows the drill of entertaining others.
More Musically Sensations:- 'Musically' Star Malu Trevejo Without a Wiki?: Bio of Early Adolescence Age Hottie
He, who celebrated his birthday on 13th January this year, was born to parents in the year 2002, in Michigan.
Tre Brooks initially started from social media platforms like Vine and Instagram. However, he achieved significant attention via musical.ly, the lip-syncing, video sharing, and live broadcasting app, which has also helped Jacob Sartorius, Baby Ariel, and many others rise to fame.
Not just Tre Brooks from Brooks' family was into Musical.ly as his twin brother Jalen Brooks also shared regular videos on the app. The Brooks brother are also famous on YouTube where they have featured in several videos together. Tre is known to play pranks on his brother, and some times the joke can even go out of hand.
Moreover, Tye and Jalen's siblings' squad also includes their older sister, who hasn't been brought to the media's attention like their parents. 
Dating Anyone In 2019?; Crush Revealed
Apart from his family-related information, Tre is seemingly not dating anyone at the moment as he is yet to introduce his fans to his possible girlfriend. However, back in September 2015, Tre expressed wanting a little bae.
Well, the chances of him dating somebody out of media attention exist; but, until Tre makes his relationship official addressing it publically, all his fans are left oblivious.
Nevertheless, in October 2018, during a Q&A session with fans on YouTube, Tre mentioned that he never approached a lady to date him. Further, when he was asked whether he liked girls with or without braces, the internet star answered quickly claiming that the right question was if he wanted a light-skinned or dark-skinned girl.
Girlfriend Requirements:- John Boyega Not Gay; Reveals Girlfriend Qualities, Getting Married On Cards?
Later in November 2018, he shared a video in which Tre could be seen face-timing a girl, who he identified as his crush. He even pranked the girl in the video.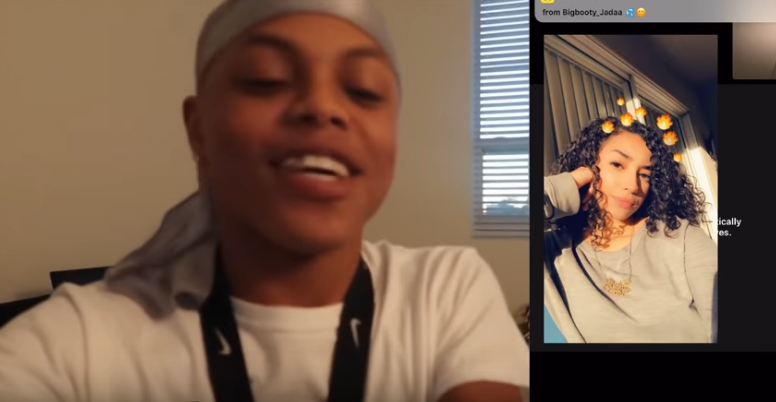 Tre Brooks face times with his crush in November 2018 (Photo: Tre Brooks' YouTube)
Despite mentioning the girl as his crush, Tre hasn't revealed if the two are indeed dating.