Rising to stardom status with his viral...Wifisfuneral is an American... honor of his late-friend XXXTentacion, the rapper...joined the list of XXL Freshman Class of 2018...girlfriend...2019...
American rapper Wifisfuneral rose to stardom status with his viral Black Heart Revenge album. He released the record on the 27th of May 2016 and since then released two more.
One of the new rappers, Wifisfuneral, is among the lot who get their face tattooed. In honor of his late-friend XXXTentacion, he tattooed "Alone" and "Broken Heart" under his eyes.
Bio: Parents & Girlfriend Details
Although he has gained worldwide fame with the stage name Wifisfuneral, the rapper's real name is Isaiah Rivera. He was born on the 20th of March 1997 to a Puerto Rican mother and a Jamaican father. His father, who was also a rapper, left the family when Wifisfuneral was just six months old.
He grew up in The Bronx, New York City with his mother and stepfather. But, his stepfather also left when he was 11.
Another Tattooed Rapper In Our Archive:- Busta Rhymes Wife, Gay, Net Worth, Family
At the age of 22, Wifisfuneral supposedly remains a single man. The rapper did hint that he was in a relationship in 2015 via Twitter. But, there has not been any development about the matter since then.
Well if he is single, he is quite a catch. Wifisfuneral stands with a fantastic height of 5 feet 8 inches (1.72 m) and posses a successful music career.
Career & Net Worth
While people think entertainers have it easy, it could not be any farther from the truth. Wifisfuneral has been in the rap game since he was just 13 years old. He recorded his first song in his bedroom on the Rock Band mic.
After years of grueling, the rapper released his album, When Hell Falls, on the 27th of January 2017. It was initially his suicide note, but he turned it into an album instead.
The decision turned out to great as soon after that Todd Moscowitz noticed him, and signed him to his label, Alamo Records.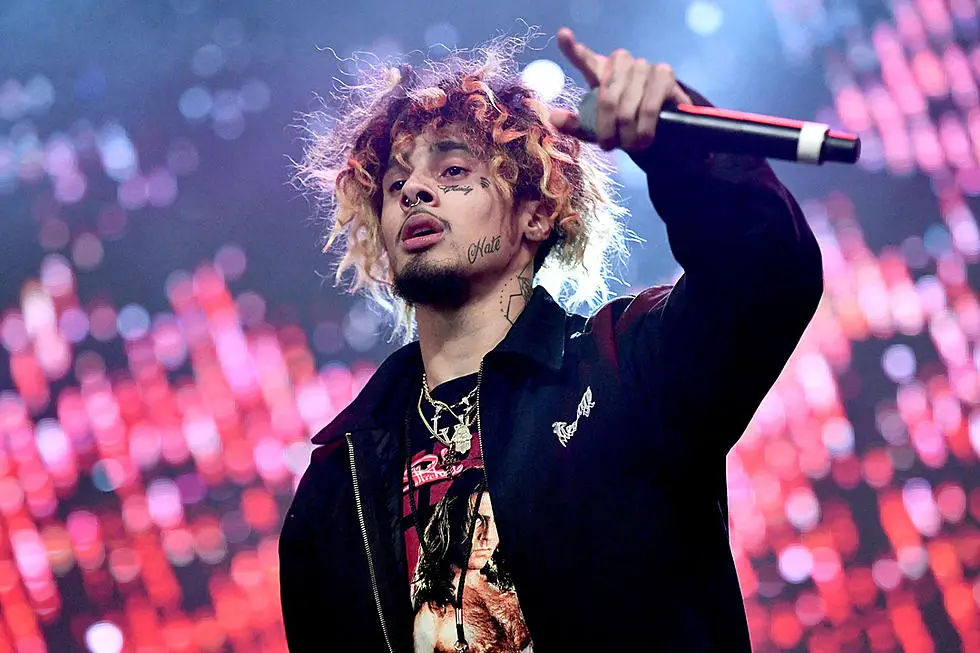 Wifisfuneral raps at a concert (Photo: xxlmag.com)
A year later, on the 8th of June 2018, Wifisfuneral released his second album Ethernet. It was supposed to be released in May that year but, was postponed due to sample and feature clearance issues.
Just a few days after, he got included in the XXL Freshman Class of 2018. The group also includes other emerging rappers like Ski Mask The Slump God, BlockBoy JB, Lil Pump, J.I.D., Stefflon Don, YBN Nahmir, and Trippie Redd.
More On His Friend :- Lil Pump Wiki: Age, Real Name, Possible Dating Affair And Girlfriend Of The Uprising Rap Star
On the 11th of January 2019, the rapper released his third album CONN3CT3D. With three highly successful albums, Wifisfuneral has been able to cement his name alongside other great rappers. In his short time in the industry, his net worth is already at $60,000.
Beef With Russ
Wifisfuneral holds a beef with fellow rap star Russ. On the 30th of June 2019, in an interview with Joe Budden, Russ called him a bum and also added that he was one of those rappers that follow the trend.
The tension between the two began in 2017 when they went back and forth on Russ' anti-drug rant.