YBN Nahmir was born with the real name...began dating his social media star girlfriend in...mother remarried in...step-dad got shot by a...owns a net worth of...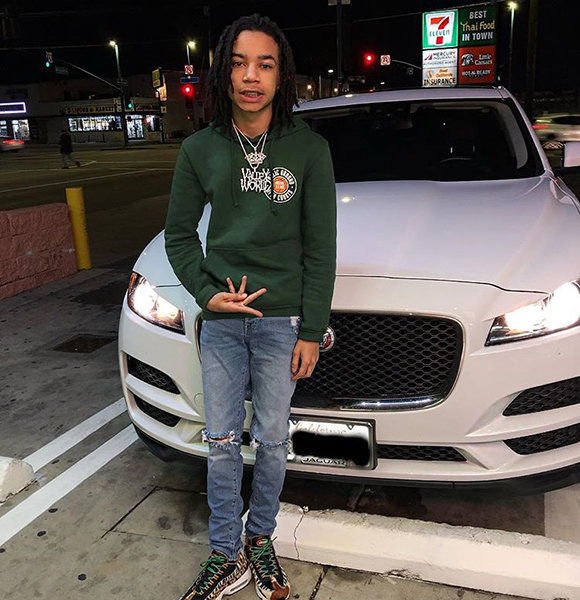 YBN Nahmir was 17 years of age when the video of his single Rubbin' Off The Paint went viral. Shot by World Star Hip-Hop for YouTube, the stated video garnered three million clicks within three days of its release. A remix from West Coast rapper Vince Staples furthered his visibility.
Together with YBN Almighty Jay & YBN Cordae, Nahmir makes up the prominent members of the Hip-Hop collective, YBN. In 2018, the trio and their crew dropped their first group offering titled YBN: The Mixtape.
Real Name, Parents
YBN Nahmir was born with the real name Nick Simmons on 18 December 1999. A native of  Birmingham, Alabama, he grew up without a dad. His single mom later remarried his step-father, who got shot by a cousin.
In his early teenage years, Nahmir fell into bad company. But upon discovering his passion for music, he shifted all his focus to rapping.
Troubled Upbringing:- Chino XL Bio, Net Worth, Girlfriend, Real Name
Amid internet popularity, the No Hook singer quit his study, only to complete his graduation by taking online classes in May 2018. He attended Clay-Chalkville High School in Alabama.
Net Worth, Height & Weight
Nahmir initially gained traction because of his freestyles during Xbox Live sessions in the early-2010s. Building on his success, he co-founded Young Boss Ni**as aka YBN in 2014.
The collective's members include YBN Glizzy, YBN Almighty Jay, YBN Manny, YBN Walker, YBN Nicky Bandz, YBN Coardae, YBN Malik, YBN Carl, and YBN Dayday.
In January 2017, Nahmir - who boasts five feet & seven inches (1.69 m) and 61 kgs in height and weight respectively - released his debut mixtape, Believe In The Glo. A month after, he followed up with another project entitled Soundcloud. Also in 2017, his breakthrough single Rubbin Off That Paint gained viral status.
Recognizing YBN's growing popularity, Atlantic Records signed the group in 2018. To commemorate the record deal, Nahmir and his peer released YBN: The Mixtape.
Fellow YBN Member:- YBN Cordae Bio, Net Worth, Parents, Girlfriend
Aging 19 years in age, Nahmir summons $750 thousand in net worth. His growing fortune was visible for all to see when he gifted his mother a Maserati in 2019.
Girlfriend & Dating Details
As Nahmir was beginning to create buzz, he relocated to California. The move proved fruitful as he crossed paths with his girlfriend, Alycia Tyre aka Sahlt.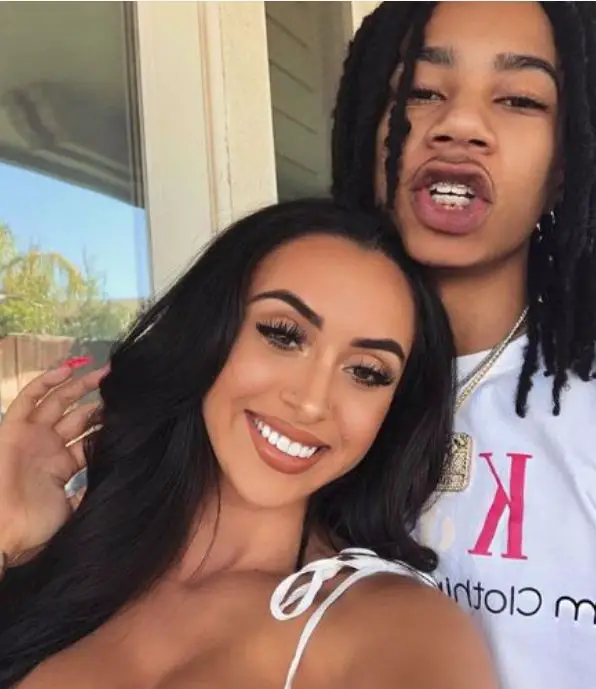 YBN Nahmir embraces girlfriend, Alycia Tyre circa July 2019 (Photo:- Alycia Tyre's Instagram)
Two years his senior, Alycia is a social media star and a Fashion Nova model. With more than 1.5 million and 500+ thousand followers on Instagram and Twitter, respectively, she dons the crown of an influencer. Furthermore, she carries Russian, French, Irish, and African-American ancestry.
Nahmir and his girlfriend Alycia began dating in 2018. After that, they became inseparable. Easy on the eye, the lovebirds' are very public about their romance. Look no further than their respective social media feeds for evidence.
Nahmir's Friend:- Who Is YBN Almighty Jay? 18 y.o Dating Blac Chyna, Net Worth & More Details
Before dating the "I Got a Stick" hitmaker, Alycia shared romantic ties with Yousef Erakat and Klaus Bausch.