LifeStyle
What's Going on Christmas 2018! Whats Closed? Whats Open?
If anyone knows how to throw a birthday bash, it's Good Shepherd, otherwise referred to as Jesus Christ. The whole world gets shown down (pun intended) for the biggest celebration of the year. How many of the men in history can say that and appear sincere in their claim at the same time?
To mark the Messiah's birthday, people across the United States - and possibly, the world - celebrate the date 25th December as Christmas Day. The year 2018 is no different.
Initially ladened with religious connotations, the act of celebrating Christmas, over the years, has morphed into more of a secular observance and more importantly, a zenith of the holiday season.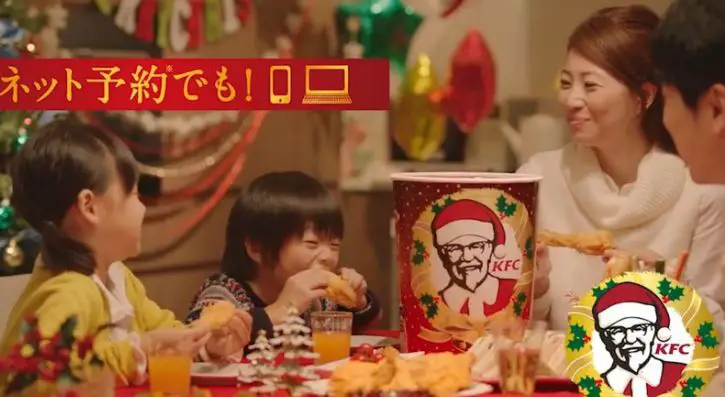 Japanese family celebrates Christmas with KFC (Photo:- tripaneer.com)
Christmas Content You Might Enjoy:- Best Dinosaur Toys For Kids Of Every Age - The Perfect Christmas Gift
Sociological aspect - gift-giving practice, to be more specific - aside, America's favorite holiday contributes immensely to the economy in the days preceding the celebration. What about on Christmas Day? What stores/offices remain closed? What offices/stores remain opened?
More Importantly, do the offices US Postal Services stay closed or opened on the very day?
What Offices/Businesses Stay Closed On The Christmas Day?
Since Christmas is a national holiday, one can expect the federal offices to remain closed. The four-day break will likely see the stated offices return to normalcy only after the New Year celebrations.
As for the government offices, chances are the daily hassles surrounding will cease on the Christmas day. Also, the banks will shut down its actions on the very date. Libraries and county offices too will remain closed on Jesus' 2018th birthday. So will garbage disposal services.
Financial market will shut its door for operation as well. And a limited number of private business - big or small - look set to continue the tradition of not hosting costumers on the Christmas Day.
Talking About Special Day:- Best Happy Birthday Wishes That Works On Anyone; Guarantee Heart melts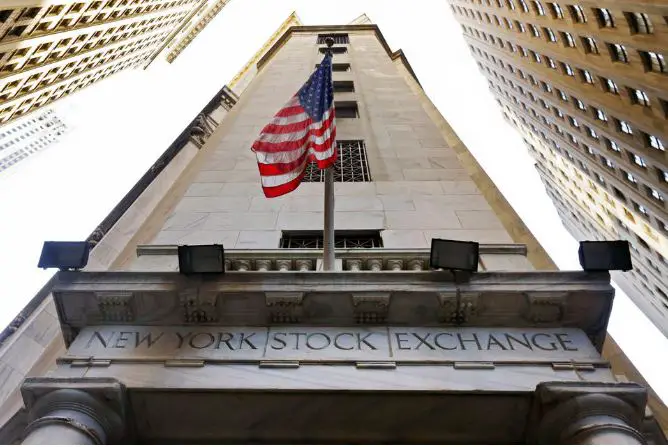 NYSE halts its activities on Christmas Day (Photo:- syracuse.com)
List Of Institutions Which Remain Closed On The Christmas Day:-
All Federal Offices
All-State & Government Offices
Banks & Stock Market
Multitude of Businesses
What Offices/Businesses Stay Open On The Christmas Day?
For many, the world stands still on America's favorite holiday. But for the rest, it's another day "in the office."
Individuals employed in the medical field tend to public needs as usual. Pharmaceutical companies such as CVS, Walgreens/Duane Reade & Rite Aid - sticking to their 24/7 motto - will remain open on Christmas Day. Hospital, however, will keep their doors wide open for emergency services only.
Likewise, all most all major convenience chains including 7-Eleven, Circle K, Speedway, Casey's Cumberland Farms, Sheetz & Wawa will also host consumers. As for grocery stores, the likes of Albertsons, Giant & Safeway will operate like any other business day.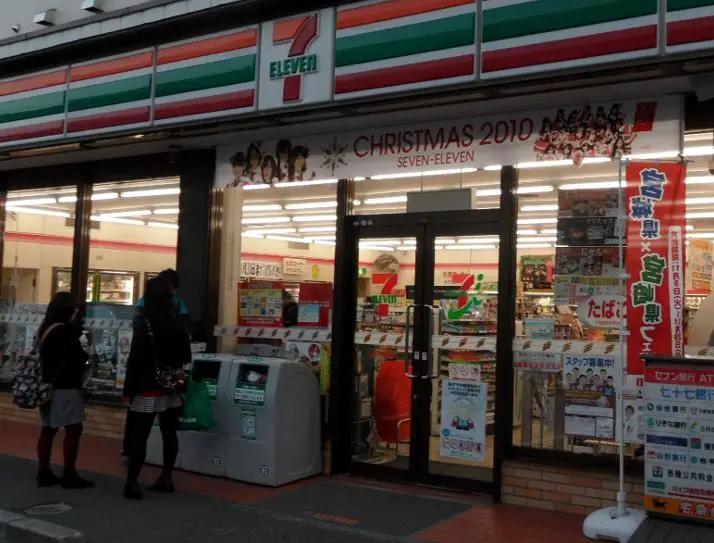 7-Eleven store decorated for Christmas (Photo:- towerofair.com)
Celebrity Born On Christmas Day:- Eric Gordon Girlfriend: Who Is He Dating At Age 30? Unrevealed Facts
Starbucks & Family Dollar are one of the very few retail stores that will open their costumers who are interested in a last minute holiday shopping. Also, if past Christmas celebration has taught one thing, it's that a vast majority of immigrant-owned restaurants. So will popular franchises including Bakers Square, Boston Market, Buca di Beppo, Dunkin', Fogo de Chao, IHOP, Ruth's Chris Steak House, Shoney's, and Waffle House.
List(Including Time) Of Institutions/Businesses Which Remain Open On The Christmas Day:-
CVS (8 am to 9 pm)
Walgreens (8 am to 6 pm)
Rite Aid (24/7)
7-Eleven (24/7)
Circle K (24/7)
Speedway (24/7)
Cumberland Farms (24/7)
Casey's (24/7)
Sheetz (24/7)
Wawa (24/7)
Albertsons (8 am to 4 pm)
Giant (8 am to 5 pm)
Safeway (24/7)
Family Dollar (24/7)
Starbucks (24/7)
Bakers Square
Boston Market
Buca di Beppo
Dunkin'
Fogo de Chao
IHOP
Ruth's Chris Steak House
Shoney's
Waffle House
Will The Post Offices Remain Open Or Closed On The Christmas Day?
Does the holiday season in anyways could come in between you and your mail from getting delivered?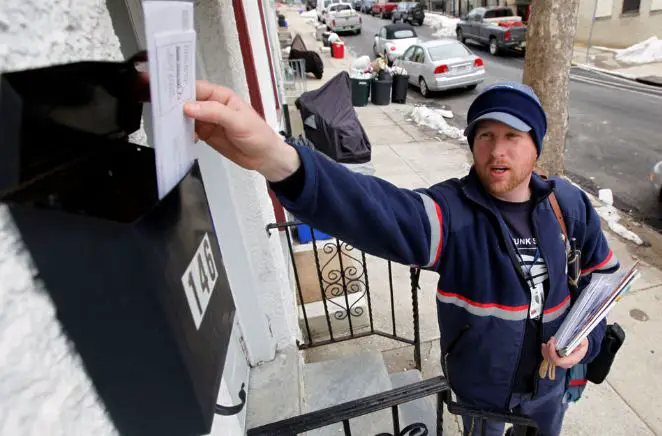 The United States Postal Services doesn't deliver mails on the Christmas Day (Photo:- syracuse.com)
Sadly, yes. Like many federal offices, the United States Postal Service(USPS) will halt it services on the stated holiday. The only exception being Priority Mail Express.
Wishing For Christmas Miracle:- NBC Cancelled Timeless (Again), Will It Get Renewed After Series Finale?
However, the USPS locations across America will open and resume its regular services on Wednesday, 26th December 2018.