Trending
Eden Brolin Age 24 Is Engaged | Josh Brolin Little Girl's Getting Married
Cameron Crosby has a put a ring on American actress Eden Brolin! The Los Angeles, California native, Eden is engaged with Crosby at the young age of 24.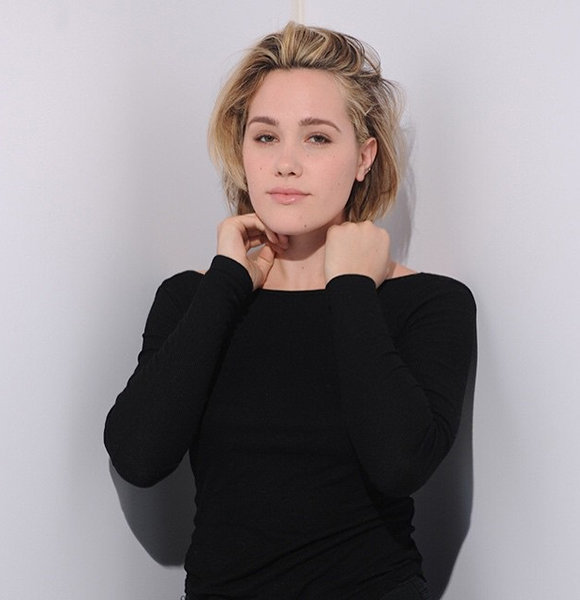 Cameron Crosby has a put a ring on American actress Eden Brolin! 
The Los Angeles, California native, Eden is engaged with Crosby at the young age of 24. Eden's father, Josh Brolin was the one to share the happy news of his daughter's engagement to actor Cameron Crosby on 30 August 2018.
Don't Miss:- Cody Alan, Age 32 & Boyfriend Engaged To Get Married | Gay Transition
The No Country For Old Men actor posted a photo of the young couple via Instagram in which Eden and her boyfriend could be seen sharing a passionate kiss by the lake.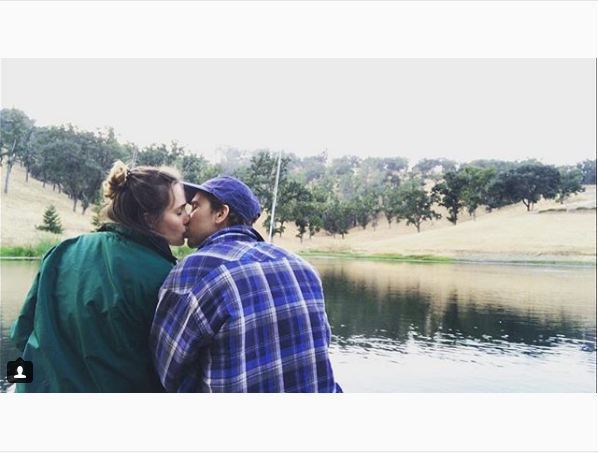 Eden and Cameron share a passionate kiss after getting engaged (Photo: Josh Brolin's Instagram)
In the post, Josh mentioned that as Cameron expressed his love for Eden to Josh, he could remember all the special moments he shared with his daughter. Further, Josh also revealed that he adored Cameron as he was a perfect match for his daughter and would always keep her safe.
"My little girl's getting married, asked by a guy whom I adore. Imagine that? A guy who I have a strong feeling will look after her best interests, keep her heart safe. Congratulations, you two. I couldn't be more proud, more moved, or more relieved. Congratulations!!!! @edenbrolin & @cameroncrosby9 ❤️❤️❤️?? #daddyslittlegirl #maturity#realisasrealdoes #respectfulfiancee"
Eden later announced her getting engaged to her actor fiance shortly after her father's revelation of the two.
The Beyond actress broke the news by posting a poem from the famous Persian poet, Rumi. She even posted a picture of the newly engaged couple flaunting her engagement ring and flipping the bird towards the camera.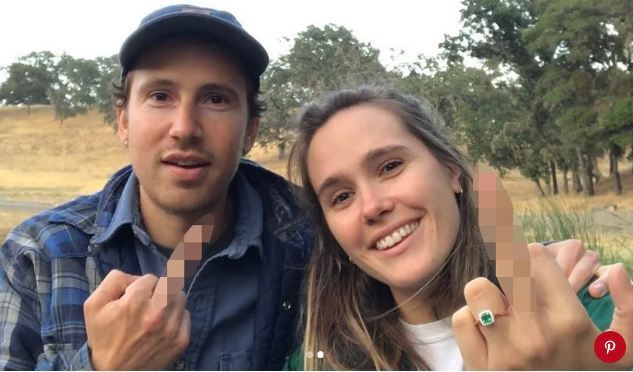 Eden flaunts her engagement ring along with fiance, Cameron Crosby (Photo: Pinterest.com)
The couple, who first started dating in August 2017, recently celebrated their one year anniversary on 5th of August with a holiday on Ladner, British Columbia.
See Also:- Cooper Barnes Celebrates Second Wedding Anniversary with Wife! It'll Keep Coming
Cameron, who had gifted a slingshot to Eden as an anniversary present, had also shared a romantic message dedicated towards his girlfriend to mark the occasion.
"This has by far been the best year of my life. Not only have I gained a best friend but also the best partner to adventure through life with. Someone who constantly makes me feel like my heart is going to burst with happiness and always being that shoulder to cry on when I need it." 
Eden is the daughter former actor couple Josh Brolin and Alice Adair. Her parents were married in 1988 but split up after remaining married for six years in 1994. Eden's father, Josh is currently married to 20 years younger actress, Kathryn Boyd.
Josh, who ages 50 had earlier revealed in May that he and Kath have been expecting their first baby, and even Edin is excited to welcome her soon arriving baby sibling. 
You May Also Like:- Matthew Gilmour, Age 27 Expecting Baby Sibling For Two Children With Wife; Elizabeth Smart Pregnant
In the meanwhile, Eden and her fiance Cameron have not disclosed their plans for getting married. As the couple got engaged in a low-key ceremony, the wedding might also be a private event attended by only close friends and family.